John Gaden returns to Ensemble Theatre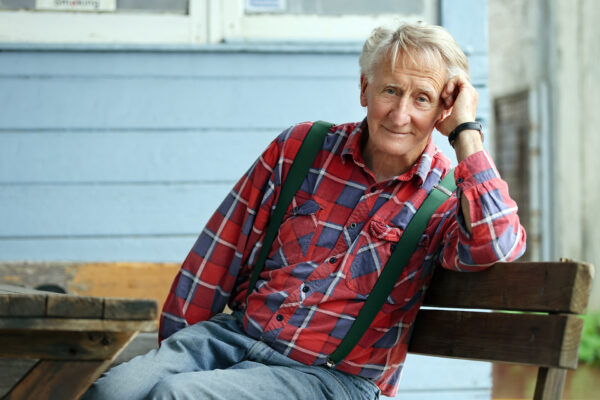 We are thrilled to have legendary actor John Gaden AO returning to Ensemble Theatre as Leo Bailey in Debra Oswald's MR BAILEY'S MINDER!
Last seen on our stage in DIPLOMACY in 2018 (and then again in 2019 for a special encore season due to popular demand), we can't wait to see John back on our stage alongside Rachel Gordon, Albert Mwangi and Claudia Ware in this beautiful Australian play.
---
John Gaden AO has worked extensively in film, theatre and television for over fifty years.
Renowned for his exceptional stage performances, John appeared in the 2018/19 seasons of DIPLOMACY and THE RASPUTIN AFFAIR at the Ensemble.
Career highlights include THE WILD DUCK and CLOUDSTREET National and International Tours (Belvoir), DO NOT GO GENTLE, SAINT JOAN, ORLANDO, MACBETH, ROSENCRANTZ AND GUILDENSTERN ARE DEAD, and COPENHAGEN (STC), STRAIGHT WHITE MEN, OTHER DESERT CITIES, (MTC), PERICLES (Bell Shakespeare) and KING LEAR (STCSA). Other celebrated performances include DEMOCRACY, THE LOST ECHO and THE UNEXPECTED MAN winning Helpmann Awards and TRAVESTIES, KOLD KOMFORT KAFFE and GALILEO winning Sydney Critics Circle Awards.
---
Catch John Gaden in MR BAILEY'S MINDER by Debra Oswald 28 Jul – 2 Sep.