AUSTRALIAN PREMIERE
In 1944 at the Hôtel Meurice, the Swedish diplomat Raoul Nordling and the German General, Dietrich von Choltitz meet in a life and death situation for the city of Paris.
Overview
On abandoning Paris, Hitler has ordered its destruction. Raoul has one night to persuade the General to leave the landmark city standing. The many twists and turns of their high-stakes negotiations play out in this highly entertaining thriller by Cyril Gély. In a brand new adaptation of the award winning French play DIPLOMATIE commissioned by Ensemble Theatre, this marks the first time DIPLOMACY has been performed in Australia. We're very proud to be working with theatre legends John Bell and John Gaden to bring this ground-breaking production to life.
This translation and adaption by Julie Rose was made possible by the generous donation of Ross and Jinnie Gavin.
Calendar
23 Mar 2018 8:15 pm
24 Mar 2018 4:30 pm
24 Mar 2018 8:15 pm
25 Mar 2018 5:00 pm
27 Mar 2018 11:00 am
27 Mar 2018 7:30 pm
28 Mar 2018 8:15 pm
29 Mar 2018 11:00 am
29 Mar 2018 8:15 pm
31 Mar 2018 4:30 pm
31 Mar 2018 8:15 pm
01 Apr 2018 5:00 pm
03 Apr 2018 7:30 pm
04 Apr 2018 8:15 pm
05 Apr 2018 11:00 am
05 Apr 2018 8:15 pm
06 Apr 2018 8:15 pm
07 Apr 2018 4:30 pm
07 Apr 2018 8:15 pm
08 Apr 2018 5:00 pm
10 Apr 2018 11:00 am
11 Apr 2018 8:15 pm
12 Apr 2018 11:00 am
12 Apr 2018 8:15 pm
13 Apr 2018 8:15 pm
14 Apr 2018 4:30 pm
14 Apr 2018 8:15 pm
15 Apr 2018 5:00 pm
17 Apr 2018 7:30 pm
18 Apr 2018 8:15 pm
19 Apr 2018 11:00 am
19 Apr 2018 8:15 pm
20 Apr 2018 8:15 pm
21 Apr 2018 4:30 pm
21 Apr 2018 8:15 pm
22 Apr 2018 5:00 pm
24 Apr 2018 11:00 am
24 Apr 2018 7:30 pm
25 Apr 2018 7:30 pm
26 Apr 2018 11:00 am
26 Apr 2018 8:15 pm
27 Apr 2018 8:15 pm
28 Apr 2018 4:30 pm
28 Apr 2018 8:15 pm
Reviews
"A fascinating duel. The play is remarkably constructed and precise…totally convincing intellectually and psychologically. In short, magnificent." Le Figaro
"Cyril Gély marshals every possible argument – political, military and emotional…The viewer feels as if he or she is watching it play out peeping through a keyhole." Le Monde
Cast & Creatives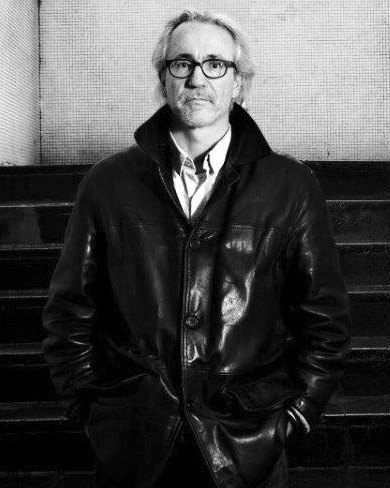 Cyril Gély
Playwright
Cyril Gély is a scripwriter, novelist and playwright.
His plays include : SIGNE´ DUMAS (7 nomination at the Molière Awards including Best play and Grand Prix de l'Académie Française), and DIPLOMATIE.
As a screenwriter, he wrote the adaptation of DIPLOMATIE and MONSIEUR CHOCOLAT (with Omar Sy).
DIPLOMATIE has been created in Paris starring Niels Arestrup and André Dussollier at Théâtre de la Madeleine in 2011. The play has been nominated for a Globe de Cristal (award given by the French press) and both actors have also been nominated for the Molière Awards for Best actor in 2012.
It has been adapted for the screen, directed by Volker Schlöndorff starring same both actors who created the stage version.
Awards : Cyril Gély received the Best Screenplay at the Shanghai International Film Festival and the Cesar Award 2015 for Best Adaptation.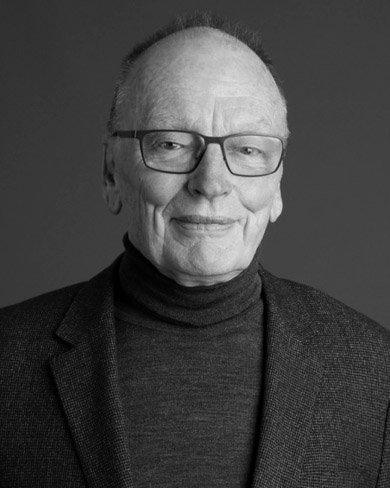 John Bell
Director | Cast - Dietrich von Choltitz
John Bell is the founder of Bell Shakespeare and one of Australia's most acclaimed theatre personalities. In a career of acting and directing, John has been instrumental in shaping the Australian theatre industry as we know it. After graduating from Sydney University in 1962 John worked for the Old Tote Theatre Company, all of Australia's state theatre companies and was an Associate Artist of the Royal Shakespeare Company in the United Kingdom. As co-founder of Sydney's Nimrod Theatre Company, John presented many productions of landmark Australian plays including David Williamson's TRAVELLING NORTH, THE CLUB and THE REMOVALISTS. He also initiated an Australian Shakespeare style with Nimrod productions such as MUCH ADO ABOUT NOTHING and MACBETH.
In 1990 John founded The Bell Shakespeare Company where his productions have included THE WINTER'S TALE, MUCH ADO ABOUT NOTHING, HAMLET, ROMEO AND JULIET, THE TAMING OF THE SHREW, RICHARD 3, PERICLES, HENRY 4, HENRY 5, JULIUS CAESAR, ANTHONY AND CLEOPATRA, THE COMED OF ERRORS, WARS OF THE ROSES, MEASURE FOR MEASURE, MACBETH and AS YOU LIKE IT, as well as John Webster's THE DUCHESS OF MALFI, Goldoni's THE SERVANT OF TWO MASTERS, Gogol's THE GOVERNMENT INSPECTOR and Ben Jonson's THE ALCHEMIST. His Shakespeare roles include Hamlet, Shylock, Henry V, Richard III, Macbeth, Malvolio, Berowne, Petruchio, Leontes, Coriolanus, Prospero, King Lear, Titus Andronicus and Falstaff. He played the title role in co-productions with Queensland Theatre Company including: RICHARD 3, Heiner Müller's ANATOMY TITUS FALL OF ROME: A SHAKESPEARE COMMENTARY and performed the role of Mephistopheles, in FAUSTUS. John directed TOSCA and CARMEN for Opera Australia, THE RAKE'S PROGRESS for the Victorian Opera and has also directed a production of MADAME BUTTERFLY for an Oz Opera national tour. John performed the role of the Professor in Sydney Theatre Company's production of UNCLE VANYA, presented in association with Bell Shakespeare which also toured to Washington and New York and is playing the role of Andre in THE FATHER for STC/MTC in 2017.
John Bell is an Officer of the Order of Australia and the Order of the British Empire. He has an Honorary Doctorate of Letters from the Universities of Sydney, New South Wales and Newcastle. In 1997 the National Trust of Australia named him as one of Australia's Living Treasures. In 2003 the Australia Business Arts Foundation awarded John the Dame Elisabeth Murdoch Cultural Leadership Award. His many awards as an actor and director include two Helpmann Awards for Best Actor (Richard 3, 2002 & Jaques in As you Like It, 2015), a Producers and Directors Guild Award for Lifetime Achievement and the JC Williamson Award (2009) for extraordinary contribution to Australia's live entertainment industry and the 2010 Sydney Theatre Award for Lifetime Achievement in recognition of his extraordinary career as an actor, director and producer.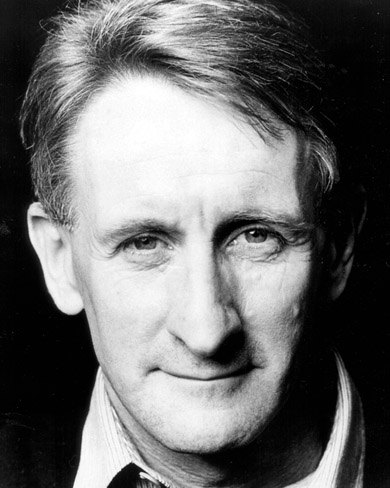 John Gaden
Cast - Raoul Nordling
John Gaden has worked extensively in film, theatre and television for over fifty years, building a solid reputation as an outstanding actor.
Renowned for his exceptional stage performances, recent highlights include Belvoir's THE WILD DUCK performances in Sydney, Perth, London, Vienna and Amsterdam, as well as SEVENTEEN, HAMLET and CLOUDSTREET (National and international tours). For Sydney Theatre Company he was recently seen in ORLANDO, MACBETH, ROSENCRANTZ AND GUILDENSTERN ARE DEAD, THE WAR OF THE ROSES and COPENHAGEN. John recently performed in Melbourne Theatre Company's STRAIGHT WHITE MEN, as well as appearing in their production of OTHER DESERT CITIES, in PERICLES for Bell Shakespeare and in the State Theatre Company of South Australia's KING LEAR in the title role. John's most celebrated performances include THE LOST ECHO and THE UNEXPECTED MAN which have won him Helpmann Awards and TRAVESTIES, KOLD KOMFORT KAFFE and GALILEO winning Sydney Critics Circle Awards.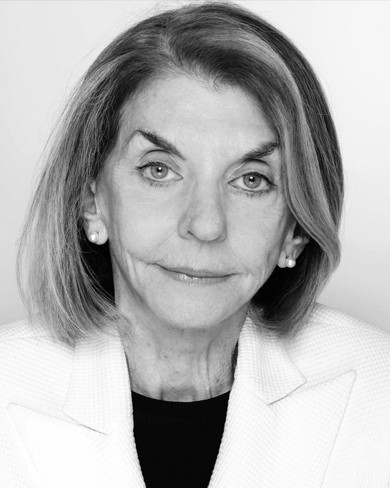 Jennifer Hagan
Cast - Frau Mayer
Jennifer is a graduate of NIDA. In a career that has spanned 50 years, she has been a member of the Melbourne Theatre Company and the Sydney Theatre Company.  One of Jennifer's recent stage credits is Mme Pernelle in TARTUFFE for the Bell Shakespeare Company at the Sydney Opera House. Her recent film credit is Miss Giddy in MAD MAX: FURY ROAD.   Her most recent stage production was in the Sydney Theatre Company's production of THE SECRET RIVER, directed by Neil Armfield, a production she was very excited to once again be part of in Adelaide in 2017.
Jennifer created the role of Helen in the premiere season of David Williamson's TRAVELLING NORTH. She last appeared at The Stables in Hilary Bell's THE FALLS. Her production of THE BLONDE, THE BRUNETTE AND THE VENGEFUL REDHEAD, starring Jacki Weaver, was premiered at The Stables before transferring to the Melbourne Theatre Company.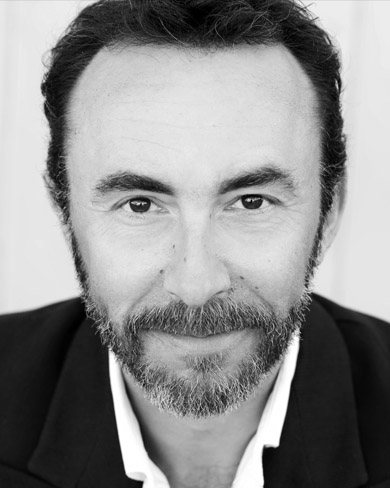 James Lugton
Cast - Werner Ebernach
Theatre Credits include: For Bell Shakespeare OTHELLO, RICHARD 3; for Sport for Jove  LOVES LABOUR'S LOST, THE IMPORTANCE OF BEING EARNEST, SHAKESPEAREALISM, EDWARD 2, THE MERCHANT OF VENICE, THE CRUCIBLE, AALL'S WELL THAT ENDS WELL, MUCH ADO ABOUT NOTHING, CYRANO DE BERGERAC, HAMLET, THE TEMPEST, TWELFTH NIGHT, THE TAMING OF THE SHREW (Sydney Theatre Award  – Best Actor in an Independent Production 2012), MACBETH, THE LIBERTINE (Sydney Theatre Award  – Best Independent Production 2011), AS YOU LIKE IT, ROMEO & JULIET and A MIDSUMMER'S NIGHT DREAM;  for Whitebox/Griffin Independent UNHOLY GHOSTS; for Version 1.0 THE MAJOR MINOR PARTY; for Monkey Baa Theatre THURSDAY'S CHILD.
TV includes DOCTOR DOCTOR (Nine Network), FIGHTING SEADON (Foxtel/Goalpost), MARY: THE MAKING OF A PRINCESS (Network Ten/Fremantle), WONDERLAND (Network Ten/Fremantle), CLEO – PAPER GIANTS (ABC), THE CUT (ABC), TOUGH NUTS (Foxtel), ALL SAINTS (Channel 7), HOME AND AWAY (Channel 7), WATER RATS (Channel 9); Film includes HACKSAW RIDGE, JOE CINQUE'S CONSOLATION, QUEEN OF THE NIGHT and BMX BANDITSs.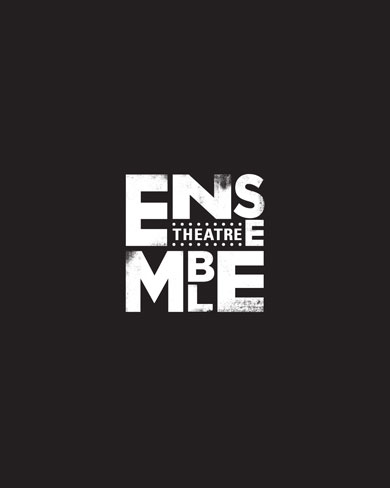 Michael Scott Mitchell
Set Designer
Michael Scott-Mitchell is regarded as one of the most outstanding designers and educators in Australia. His extensive credits in opera, theatre and special events, include set design of the State Opera of South Australia's production of Wagner's RING CYCLE, WORLD YOUTH DAY – STATIONS OF THE CROSS and the Cauldron & Ceremonial Stage for the Sydney 2000 Olympic Games. Recent and upcoming designs include DR ZHIVAGO directed by Des McAnuff on Broadway for which he won the 2015 APDG (Australian Production Design Guild) Award; STORM BOY, ARMS AND THE MAN, ARCADIA and SWITZERLAND for Sydney Theatre Company; TOSCA, LÉLISIR D'AMORE and CARMEN for Opera Australia; THE MERRY WIDOW for Opera Conference and FREEZE FRAME for Debbie Allen Dance Academy in LA and at the Kennedy Centre, Washington DC.
He is Deputy Director/CEO – Director, Undergraduate Studies and Head of Design at NIDA, and sits on NIDA's Academic Board.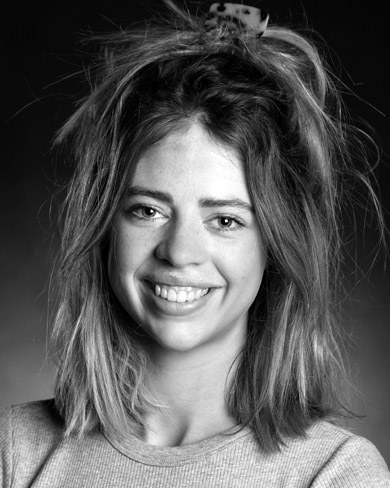 Genevieve Graham
Costume Designer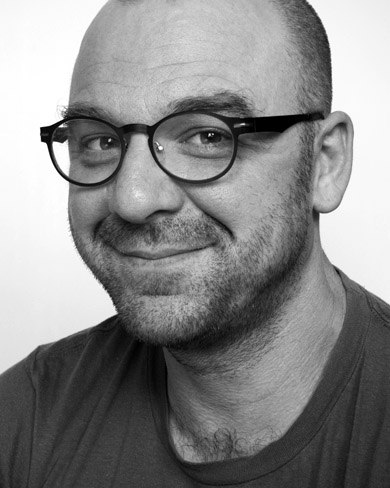 Matt Cox
Lighting Designer
Matt's career in theatre has spanned 15 years designing lighting in both Australia and the UK. During his time in London, Matt worked with student directors attending the Royal Academy of Dramatic Art (RADA), the Edinburgh Fringe Festival and John Stahl's solo show Blindman. Since returning to Sydney he has designed numerous theatre productions including for Bangarra Dance Theatre: OUR Land People Stories, BLAK, BELONG. For Carriageworks: LAKE DISAPPOINTMENT. For Siren Theatre Co: THE TROUBLE WITH HARRY. For the Australian Chamber Orchestra: REFLECTIONS ON GALLIPOLI. For Musica Viva: GOLDNER STRING QUARTET. For Bell Shakespeare: HAMLET, ROMEO AND JULIET. For Monkey Baa: THE UNKNOWN SOLDIER. For Sydney Theatre Company: RUBY MOON. For Louise Withers and Associates: THE MOUSETRAP, A MURDER IS ANNOUNCED. For Company B: THE SEED. For Legs on the Wall: SYMPHONY. For Sport for Jove: THE LIBERTINE, OTHELLO, ANTIGONE. For Sydney Festival: THE FAMOUS SPIEGELTENT (2016), THE FAMOUS SPIEGELTENT (2015), THE AURORA SPIEGELTENT (2014). For the Sydney Chamber Opera: HIS MUSIC BURNS.
Matt currently tutors for the National Institute of Dramatic Art (NIDA).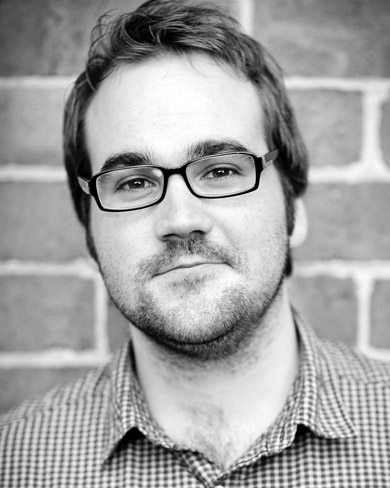 Nate Edmondson
Sound Designer
Nate is an international, multi-award winning Composer and Sound Designer for film, television, stage and advertising. Nate's theatre credits include: For STC: THREE SISTERS, CLOUD NINE, A MIDSUMMER NIGHT'S DREAM, ROMEO AND JULIET. For STC / Force Majeure: NEVER DID ME ANY HARM. For Belvoir: MARK COLVIN'S KIDNEY, MORTIDO, SEVENTEEN, THIS HEAVEN. For Bell Shakespeare: A MIDSUMMER NIGHT'S DREAM, THE TEMPEST, ROMEO AND JULIET, MACBETH, THE WINTER'S TALE. For Griffin: THE HAM FUNERAL, MinusOneSister, CARESS/ACHE, THE WITCHES, MUSIC, JUMP FOR JORDAN, RUST AND BONE, THIS YEAR'S ASHES. For Malthouse: SALOME, LORD OF THE FLIES. For Darlinghurst Theatre: SAVAGES, GOOD WORKS, DAYLIGHT SAVING, ALL MY SONS, TORCH SONG TRILOGY, THE GREENING OF GRACE, THE SEAFARER, THE PARIS LETTER. For Rockefeller Productions: THAT GOLDEN GIRLS SHOW! [US], THE VERY HUNGRY CATERPILLAR SHOW [Global]. For Sport For Jove: OF MICE AND MEN. For Street Theatre: ALL MY SONS [UK].