WE'RE BRINGING DIPLOMACY BACK IN 2019!
Due to unprecedented demand, DIPLOMACY will return to Ensemble Theatre in 2019 – with JOHN BELL and JOHN GADEN in the main roles. Don't miss the exclusive opportunity for EARLY BIRD ACCESS TO PRE-SALE TICKETS!
Our SPECIAL DIPLOMACY PRE-SALE is available for a LIMITED TIME only – from now until FRI, 04 May 2018.
There is a strictly limited number of seats available – so secure your early bird tickets now and call Box Office on 02 9929 0644 to book.
SPECIAL 2019 PRE-SALE TICKET PRICE: $75
SPECIAL PRE-SALE DATES: THU, 05 April – FRI, 04 May 2018
BOOK NOW: call Box Office on 02 9929 0644 – phone/over-the-counter bookings only
2019 SEASON DATES: FRI, 21 JUNE – SUN, 14 JULY 2019

Overview
SOLD OUT 2018 SEASON
AUSTRALIAN PREMIERE
In 1944 at the Hôtel Meurice, the Swedish diplomat Raoul Nordling and the German General, Dietrich von Choltitz meet in a life and death situation for the city of Paris.
On abandoning Paris, Hitler has ordered its destruction. Raoul has one night to persuade the General to leave the landmark city standing. The many twists and turns of their high-stakes negotiations play out in this highly entertaining thriller by Cyril Gély. In a brand new adaptation of the award winning French play DIPLOMATIE commissioned by Ensemble Theatre, this marks the first time DIPLOMACY has been performed in Australia. We're very proud to be working with theatre legends John Bell and John Gaden to bring this ground-breaking production to life.
DOWNLOAD THE DIPLOMACY PROGRAM 
This translation and adaptation by Julie Rose was made possible by the generous donation of Ross and Jinnie Gavin.
Calendar
21 Jun 2019 8:15 pm
22 Jun 2019 2:00 pm
22 Jun 2019 5:00 pm
23 Jun 2019 2:00 pm
25 Jun 2019 11:00 am
25 Jun 2019 6:00 pm
26 Jun 2019 8:15 pm
27 Jun 2019 11:00 am
27 Jun 2019 6:00 pm
28 Jun 2019 8:15 pm
29 Jun 2019 2:00 pm
30 Jun 2019 5:00 pm
02 Jul 2019 8:15 pm
04 Jul 2019 8:15 pm
05 Jul 2019 11:00 am
05 Jul 2019 6:00 pm
06 Jul 2019 5:00 pm
06 Jul 2019 8:15 pm
07 Jul 2019 2:00 pm
10 Jul 2019 6:00 pm
12 Jul 2019 8:15 pm
BUY TICKETS
Ticket Prices
| | | |
| --- | --- | --- |
| | PREVIEWS & WEEKLY MATINEES | ALL EVENINGS & WEEKEND MATINEES |
| Full Price | $69 | $73 |
| Seniors Card | $65 | $70 |
| Pensioner | $61 | $66 |
| Groups 10-19 | $65 | $70 |
| Groups 20+ | $61 | $66 |
| Club 30 | $43 | $43 |
| Full-Time Student | $35 | $35 |
| MEAA/AWG | $38 | $38 |
| School Groups | $25 | $25 |
BUY TICKETS
Reviews
"★★★½ Gaden is nimble as the witty, wily, urbane Nordling, drawing humour and humanity from the unorthodox consul…The power of Diplomacy is a reminder of the fragility of a culture that was so nearly forever lost." SMH
"watch two veterans of the Australian Theatre, John Bell and John Gaden, duelling in character with a smooth and well-honed confidence and chemistry, fitting each other's character contrasting rhythms and musicalities with expert precision and respectful energies" Kevin Jackson's Theatre Diary
"It's not often that such a stimulating and well-crafted play comes along." Sydney Arts Guide
"This perfectly formed play and its players is the stuff that theatres are built for...A defining moment in the theatre." Sydney Scoop
"any play that showcases the talents of John Bell … and John Gaden is a must-see…Diplomacy is essentially a two-hander performed by two powerhouses of Australian theatre" Sydney Chic
"Bell and Gaden provide formidable and … compelling performances" Oz Baby Boomers
Cast & Creatives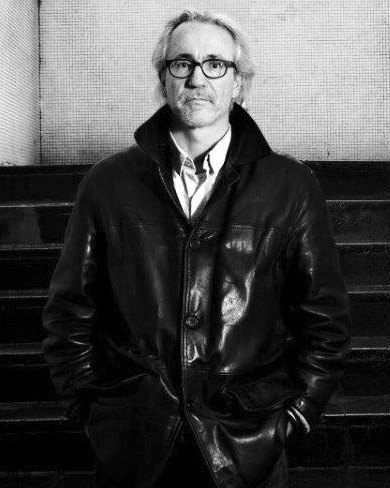 Cyril Gély
Playwright
Cyril Gély is a scripwriter, novelist and playwright.
His plays include : SIGNE´ DUMAS (7 nomination at the Molière Awards including Best play and Grand Prix de l'Académie Française), and DIPLOMATIE.
As a screenwriter, he wrote the adaptation of DIPLOMATIE and MONSIEUR CHOCOLAT (with Omar Sy).
DIPLOMATIE has been created in Paris starring Niels Arestrup and André Dussollier at Théâtre de la Madeleine in 2011. The play has been nominated for a Globe de Cristal (award given by the French press) and both actors have also been nominated for the Molière Awards for Best actor in 2012.
It has been adapted for the screen, directed by Volker Schlöndorff starring the same both actors who created the stage version.
DIPLOMATIE, the play has also been, or will be, produced in Germany, Denmark, Italy, Hungary as well as this Australian production.
Awards: Cyril Gély received the Best Screenplay at the Shanghai International Film Festival and the Cesar Award 2015 for Best Adaptation.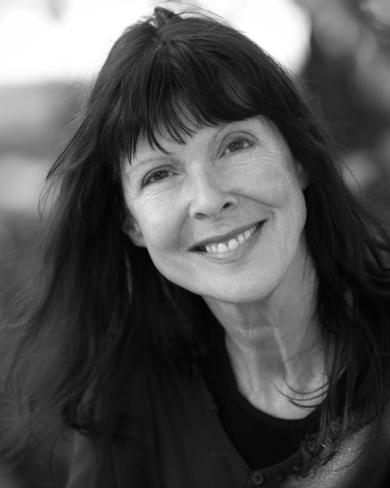 Julie Rose
Translation and Adaptation
Julie Rose is an award-winning literary translator whose translations from the French include Racine's PHEDRA and Victor Hugo's LES MISÉRABLES. Recent translations for theatre include Jean Genet's THE MAIDS and Georges Feydeau's A FLEA IN HER EAR, both adapted and performed by the STC.
She has translated fiction from Emile Zola and Alexandre Dumas, père to André Schwarz-Bart and Catherine Rey, as well as literary non-fiction including many works by philosopher-urbanist Paul Virilio, and writers and thinkers Jacques Rancière, Hubert Damisch, Bruno Latour, André Gorz and Chantal Thomas.
Her latest translation is Philippe Pacquet, SIMON LEYS. NAVIGATOR BETWEEN WORLDS. She was made a Chevalier de l'Ordre des arts et des lettres in 2016.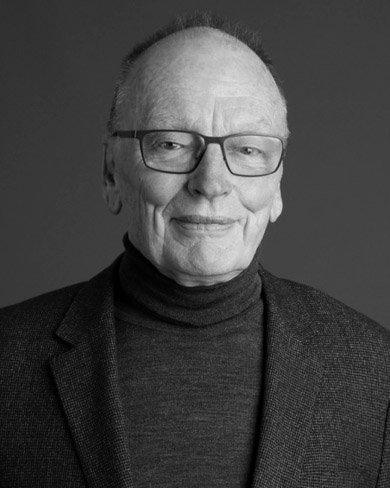 John Bell
Director | Cast - Dietrich von Choltitz
John Bell is the founder of Bell Shakespeare and one of Australia's most acclaimed theatre personalities. In a career of acting and directing, John has been instrumental in shaping the Australian theatre industry as we know it.
After graduating from Sydney University in 1962 John worked for the Old Tote Theatre Company, all of Australia's state theatre companies and was an Associate Artist of the Royal Shakespeare Company in the United Kingdom. As co-founder of Sydney's Nimrod Theatre Company, John presented many productions of landmark Australian plays including David Williamson's TRAVELLING NORTH, THE CLUB and THE REMOVALISTS. He also initiated an Australian Shakespeare style with Nimrod productions such as MUCH ADO ABOUT NOTHING and MACBETH.
In 1990 John founded The Bell Shakespeare Company where his productions have included THE WINTER'S TALE, MUCH ADO ABOUT NOTHING, HAMLET, ROMEO AND JULIET, THE TAMING OF THE SHREW, RICHARD 3, PERICLES, HENRY 4, HENRY 5, JULIUS CAESAR, ANTHONY AND CLEOPATRA, THE COMED OF ERRORS, WARS OF THE ROSES, MEASURE FOR MEASURE, MACBETH and AS YOU LIKE IT, as well as John Webster's THE DUCHESS OF MALFI, Goldoni's THE SERVANT OF TWO MASTERS, Gogol's THE GOVERNMENT INSPECTOR and Ben Jonson's THE ALCHEMIST. His Shakespeare roles include Hamlet, Shylock, Henry V, Richard III, Macbeth, Malvolio, Berowne, Petruchio, Leontes, Coriolanus, Prospero, King Lear, Titus Andronicus and Falstaff. He played the title role in co-productions with Queensland Theatre Company including: RICHARD 3, Heiner Müller's ANATOMY TITUS FALL OF ROME: A SHAKESPEARE COMMENTARY and performed the role of Mephistopheles, in FAUSTUS. John directed TOSCA and CARMEN for Opera Australia, THE RAKE'S PROGRESS for the Victorian Opera and has also directed a production of MADAME BUTTERFLY for an Oz Opera national tour. John performed the role of the Professor in Sydney Theatre Company's production of UNCLE VANYA, presented in association with Bell Shakespeare which also toured to Washington and New York and is playing the role of Andre in THE FATHER for STC/MTC in 2017.
John Bell is an Officer of the Order of Australia and the Order of the British Empire. He has an Honorary Doctorate of Letters from the Universities of Sydney, New South Wales and Newcastle. In 1997 the National Trust of Australia named him as one of Australia's Living Treasures. In 2003 the Australia Business Arts Foundation awarded John the Dame Elisabeth Murdoch Cultural Leadership Award. His many awards as an actor and director include two Helpmann Awards for Best Actor (Richard 3, 2002 & Jaques in As you Like It, 2015), a Producers and Directors Guild Award for Lifetime Achievement and the JC Williamson Award (2009) for extraordinary contribution to Australia's live entertainment industry and the 2010 Sydney Theatre Award for Lifetime Achievement in recognition of his extraordinary career as an actor, director and producer.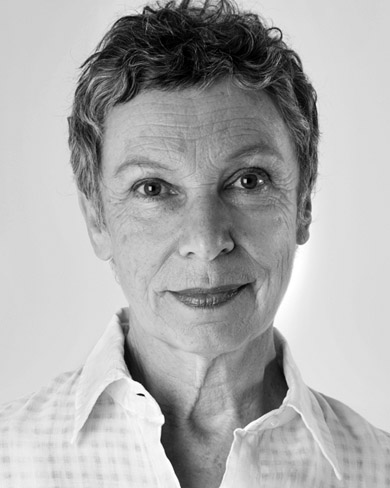 Anna Volska
Assistant Director
Anna Volska has worked as an actress teacher and director. She graduated from NIDA in the sixties and was in the inaugural season of the Old Tote Theatre.
She then went to the UK and joined The Royal Shakespeare Company. Her two daughters were born in Stratford on Avon.
She returned to Australia in 1970 and was a founding member of the Nimrod Theatre which started at The Stables and then moved to Surry Hills where it morphed into The Belvoir. There she played in Chekov, Shakespeare and new Australian work.
In 1990 she was a founder member of the Bell Shakespeare Company playing Gertrude in HAMLET, Beatrice in MUCH ADO, the Nurse in ROMEO AND JULIET and Lady Macbeth.
She has directed at Flinders, Theatre Nepean, QUT, Nimrod and Bell Shakespeare.
She spent 3 months with ALL SAINTS and recently played in ANTIGONE for Sport For Jove, SEVENTEEN for Belvoir and UNHOLY GHOSTS for Griffin.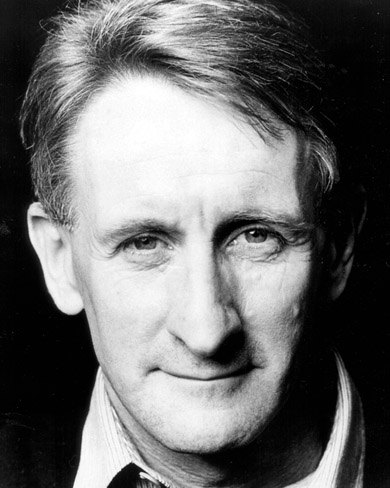 John Gaden
Cast - Raoul Nordling
John Gaden has worked extensively in film, theatre and television for over fifty years, building a solid reputation as an outstanding actor.
Renowned for his exceptional stage performances, recent highlights include Belvoir's THE WILD DUCK performances in Sydney, Perth, London, Vienna and Amsterdam, as well as SEVENTEEN, HAMLET and CLOUDSTREET (National and international tours). For Sydney Theatre Company he was recently seen in ORLANDO, MACBETH, ROSENCRANTZ AND GUILDENSTERN ARE DEAD, THE WAR OF THE ROSES and COPENHAGEN. John recently performed in Melbourne Theatre Company's STRAIGHT WHITE MEN, as well as appearing in their production of OTHER DESERT CITIES, in PERICLES for Bell Shakespeare and in the State Theatre Company of South Australia's KING LEAR in the title role. John's most celebrated performances include THE LOST ECHO and THE UNEXPECTED MAN which have won him Helpmann Awards and TRAVESTIES, KOLD KOMFORT KAFFE and GALILEO winning Sydney Critics Circle Awards.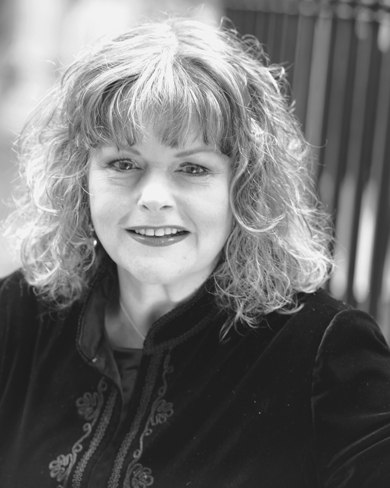 Genevieve Lemon
Cast - Frau Mayer
Genevieve's theatre credits include: for Ensemble Theatre: Edward Albee's WHO'S AFRAID OF VIRGINIA WOOLF?, TRIBES, BROKEN GLASS; for Griffin: THE HOMOSEXUALS OR 'FAGGOTS', THE BIG PICTURE; for Belvoir St Theatre: THE BLIND GIANT IS DANCING, THE COSMONAUT'S LAST MESSAGE, DEATH OF A SALESMAN, SEVENTEEN; for Melbourne Theatre Company: PIAF, SUMMER OF THE SEVENTEENTH DOLL; for Sydney Theatre Company: THE GIRL WHO SAW EVERYTHING, THE HANGING, HANGING MAN, HARBOUR, HAY FEVER, THE MADRAS HOUSE, MERRILY WE ROLL ALONG, MIRACLE CITY, MORNING SACRIFICE, NOISES OFF, ONCE IN A LIFETIME, THE RECRUIT, THE REPUBLIC OF MYOPIA, THE SEAGULL, SUMMER RAIN, VICTORY, THE WHARF REVUE; for Queensland Theatre: SUMMER RAIN, BRILLIANT LIES, THE VENETIAN TWINS. Genevieve was in the London and Sydney seasons of Working Title's production of BILLY ELLIOT, for which she received a Helpmann Award for Best Female Actor in a Musical, the Sydney Theatre Critics Award – the Judith Johnson Award for Best Performance by an Actress in a Musical and the Green Room Award for Female Artist in a Leading Role. Genevieve's television credits include: AFTER THE BEEP, HEARTLAND, NEIGHBOURS, PRISONER, RAKE, REDFERN NOW, THE SECRET RIVER, THREE MEN AND A BABY GRAND, and TOP OF THE LAKE, for which she received an Equity Ensemble Award for Outstanding  Performance by an Ensemble in a Telemovie Or Mini-Series. Film credits include: BILLY'S HOLIDAY, THE DRESSMAKER, HOLY SMOKE, THE PIANO, SOFT FRUIT, SUBURBAN MAYHEM, THE WATER DIARY and SWEETIE, for which she was the recipient of the Australian Film Critics Award for Best Actress. Genevieve has sung on cabaret stages the world over, and released a live album of her Sydney Opera House concert, ANGELS IN THE CITY.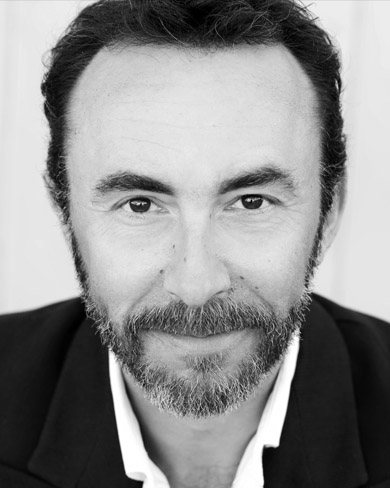 James Lugton
Cast - Werner Ebernach
Theatre Credits include: For Bell Shakespeare OTHELLO, RICHARD 3; for Sport for Jove  LOVES LABOUR'S LOST, THE IMPORTANCE OF BEING EARNEST, SHAKESPEAREALISM, EDWARD 2, THE MERCHANT OF VENICE, THE CRUCIBLE, AALL'S WELL THAT ENDS WELL, MUCH ADO ABOUT NOTHING, CYRANO DE BERGERAC, HAMLET, THE TEMPEST, TWELFTH NIGHT, THE TAMING OF THE SHREW (Sydney Theatre Award  – Best Actor in an Independent Production 2012), MACBETH, THE LIBERTINE (Sydney Theatre Award  – Best Independent Production 2011), AS YOU LIKE IT, ROMEO & JULIET and A MIDSUMMER'S NIGHT DREAM;  for Whitebox/Griffin Independent UNHOLY GHOSTS; for Version 1.0 THE MAJOR MINOR PARTY; for Monkey Baa Theatre THURSDAY'S CHILD.
TV includes DOCTOR DOCTOR (Nine Network), FIGHTING SEADON (Foxtel/Goalpost), MARY: THE MAKING OF A PRINCESS (Network Ten/Fremantle), WONDERLAND (Network Ten/Fremantle), CLEO – PAPER GIANTS (ABC), THE CUT (ABC), TOUGH NUTS (Foxtel), ALL SAINTS (Channel 7), HOME AND AWAY (Channel 7), WATER RATS (Channel 9); Film includes HACKSAW RIDGE, JOE CINQUE'S CONSOLATION, QUEEN OF THE NIGHT and BMX BANDITSs.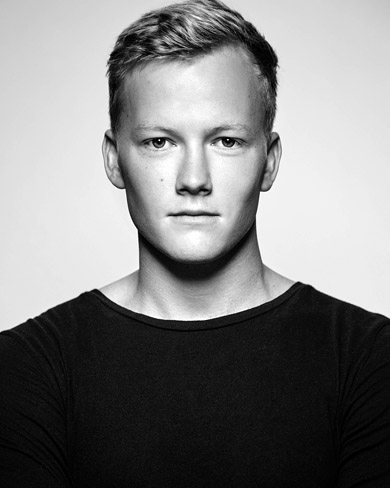 Joseph Raggatt
Cast - Hans Brensdorf
Joseph is a recent graduate of National Institute of Dramatic Art. While at NIDA Joseph performed in productions including THE SPACE BETWEEN THE FUEL AND THE FIRE, SCORCHED, CAPRICORNIA and THE TEMPEST. Most recently, Jospeh played the title role of Doctor Frankenstein in TheatreiNQ's FRANKENSTEIN, directed by Terri Brabon. He is proud to be making his Ensemble debut in DIPLOMACY.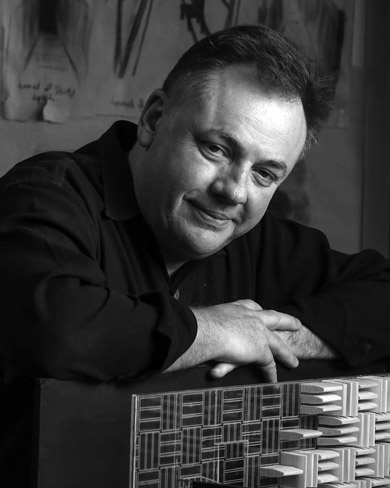 Michael Scott Mitchell
Set Designer
Michael Scott-Mitchell is regarded as one of the most outstanding designers and educators in Australia. His extensive credits in opera, theatre and special events, include set design of the State Opera of South Australia's production of Wagner's RING CYCLE, WORLD YOUTH DAY – STATIONS OF THE CROSS and the Cauldron & Ceremonial Stage for the Sydney 2000 Olympic Games. Recent and upcoming designs include DR ZHIVAGO on Broadway for which he won the 2015 APDG (Australian Production Design Guild) Award, STORM BOY, ARMS AND THE MAN, ARCADIA, SWITZERLAND and STILL POINT TURNING for Sydney Theatre Company; TOSCA, LÉLISIR D'AMORE and CARMEN for Opera Australia; THE MERRY WIDOW for Opera Conference; and FREEZE FRAME for Debbie Allen Dance Academy in LA and at the Kennedy Centre, Washington DC. At NIDA, he was Head of Design (2008-2017), Director Undergraduate Studies (2011-2017) and Deputy Director/CEO (2016-2017). In 2017 he was appointed Adjunct Professor of UNSW.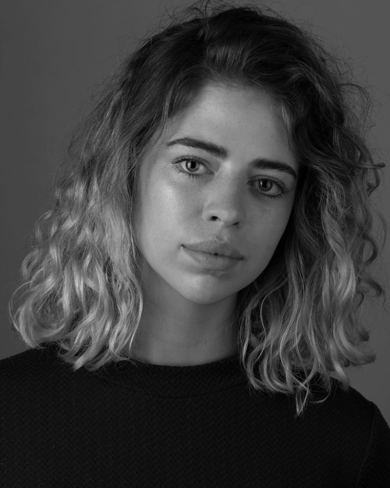 Genevieve Graham
Costume Designer
Genevieve graduated from NIDA in 2016 with a Bachelor of Fine Arts (Design for Performance), and went on to complete her Masters of Fine Arts (Design for Performance) degree in 2017. Her design work focuses on the character and the actor as the starting point, placing the designer/actor collaboration at the forefront of her costume design process.
In 2016, she undertook a placement on the set of 'Alien: Covenant' by renowned director Ridley Scott, assisting in both art department, and wardrobe. She was also awarded the William Fletcher Foundation Grant for the development and advancement of talented young Australian artists. In 2017 Genevieve co-designed the Australian Brandenburg Orchestra's 'Handel's Messiah' and was costume designer on The Australian Brandenburg Orchestra's 'Bittersweet Obsessions', a new Opera combining the works of Monteverdi and Bach.
In 2017 Genevieve was production designer on NIDA's production of Eurydike and Orpheus, a new Australian work, part of NIDA's Nick Enright season. She was also production designer on NIDA's production of 'Fraternal', a new Australian play. Genevieve has just completed her Masters thesis paper on the 'Collaboration Between the Designer and the Actor in the Development of Character'.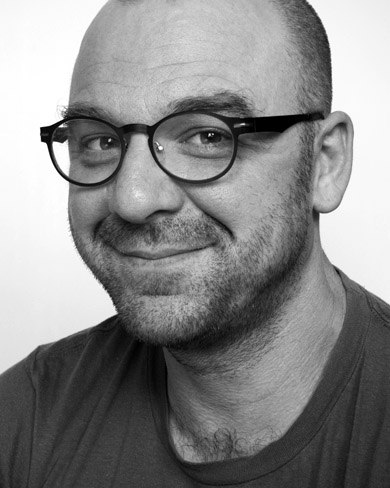 Matt Cox
Lighting Designer
Matt's career in theatre has spanned 15 years designing lighting in both Australia and the UK.
During his time in London, Matt worked with student directors attending the Royal Academy of Dramatic Art (RADA), the Edinburgh Fringe Festival and John Stahl's solo show BLINDMAN. Since returning to Sydney he has designed numerous theatre productions including for Bangarra Dance Theatre: OUR Land People Stories, BLAK, BELONG. For Carriageworks: LAKE DISAPPOINTMENT. For Siren Theatre Co: THE TROUBLE WITH HARRY. For the Australian Chamber Orchestra: REFLECTIONS ON GALLIPOLI. For Musica Viva: GOLDNER STRING QUARTET. For Bell Shakespeare: HAMLET, ROMEO AND JULIET. For Monkey Baa: THE UNKNOWN SOLDIER. For Sydney Theatre Company: RUBY MOON. For Louise Withers and Associates: THE MOUSETRAP, A MURDER IS ANNOUNCED. For Company B: THE SEED. For Legs on the Wall: SYMPHONY. For Sport for Jove: THE LIBERTINE, OTHELLO, ANTIGONE. For Sydney Festival: THE FAMOUS SPIEGELTENT (2016), THE FAMOUS SPIEGELTENT (2015), THE AURORA SPIEGELTENT (2014). For the Sydney Chamber Opera: HIS MUSIC BURNS.
Matt currently tutors for the National Institute of Dramatic Art (NIDA).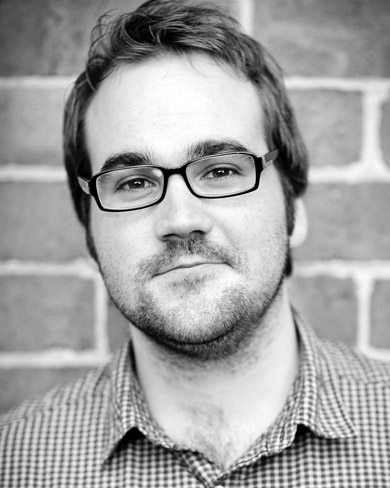 Nate Edmondson
Composer and Sound Designer
Nate is an international, multi-award winning Composer and Sound Designer for film, television, stage and advertising.
Nate's theatre credits include: For STC: THREE SISTERS, CLOUD NINE, A MIDSUMMER NIGHT'S DREAM, ROMEO AND JULIET. For STC / Force Majeure: NEVER DID ME ANY HARM. For Belvoir: MARK COLVIN'S KIDNEY, MORTIDO, SEVENTEEN, THIS HEAVEN. For Bell Shakespeare: A MIDSUMMER NIGHT'S DREAM, THE TEMPEST, ROMEO AND JULIET, MACBETH, THE WINTER'S TALE. For Griffin: THE HAM FUNERAL, MinusOneSister, CARESS/ACHE, THE WITCHES, MUSIC, JUMP FOR JORDAN, RUST AND BONE, THIS YEAR'S ASHES. For Malthouse: SALOME, LORD OF THE FLIES. For Darlinghurst Theatre: SAVAGES, GOOD WORKS, DAYLIGHT SAVING, ALL MY SONS, TORCH SONG TRILOGY, THE GREENING OF GRACE, THE SEAFARER, THE PARIS LETTER. For Rockefeller Productions: THAT GOLDEN GIRLS SHOW! [US], THE VERY HUNGRY CATERPILLAR SHOW [Global]. For Sport For Jove: OF MICE AND MEN. For Street Theatre: ALL MY SONS [UK].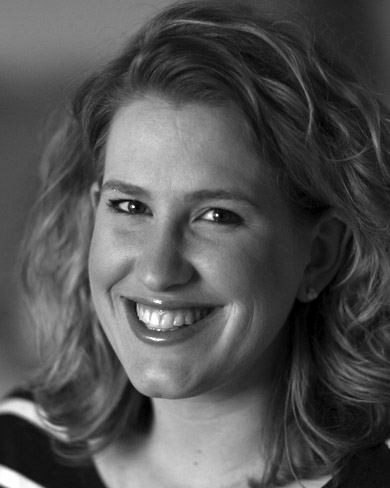 Dani Ironside
Stage Manager
Dani is a graduate from Charles Sturt University, holding a Bachelor of Arts in Design for Theatre and Television.
Dani's Stage Management credits with Ensemble Theatre include: LIP SERVICE, WHO'S AFRAID OF VIRGINIA WOOLF?, ODD MAN OUT, e-baby, JACK OF HEARTS, MY ZINC BED, LADIES IN LAVENDER, ABSENT FRIENDS, OTHER DESERT CITIES, CRUISE CONTROL, NEIGHBOURHOOD WATCH, SEMINAR, HAPPINESS, MANAGING CARMEN, SKYLIGHT, GINGERBREAD LADY and WARNING: EXPLICIT MATERIAL. Other Stage Management credits include SAMSON for Belvoir, 2015 CHINESE NEW YEAR CONCERT for Hunan Orchestra of Chinese Music, DMITRY SINKOVSKY RUSSIAN BAROQUE VIOLIN for Australian Brandenburg Orchestra, THE SHOE-HORN SONATA for Riverside Theatre and A SECRET PLACE for Australian Theatre for Young People. Dani is also a Stage Management Mentor & Supervisor at NIDA and Technical Stage Manager at City Recital Hall – Angel Place. For television, Dani has worked on THE VOICE, THE VOICE- KIDS and SO YOU THINK YOU CAN DANCE.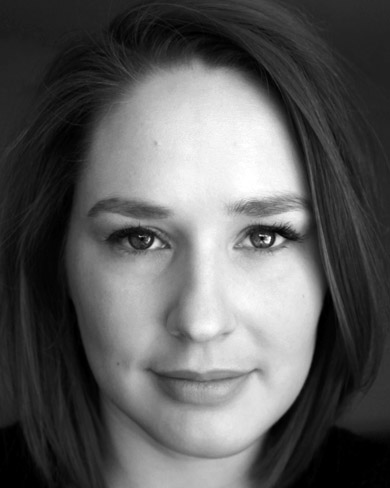 Renata Beslik
Costume Supervisor
Renata is a costume supervisor, maker and milliner. She graduated from NIDA in 2007 with a Bachelor's degree in Costume Production.
Supervising credits include: THE KITCHEN SINK, BUYER AND CELLAR, WHO'S AFRAID OF VIRGINIA WOOLF?, David Williamson's ODD MAN OUT, BAREFOOT IN THE PARK, BETRAYAL, A HISTORY OF FALLING THINGS (Ensemble Theatre), THE CORONATION OF POPPEA, RAMEAU: ANACREON AND PIGMALION, THEODORA (Pinchgut Opera), HENRY V, THE WINTER'S TALE, MACBETH, INTIMATE LETTERS (Bell Shakespeare) THE TEMPEST, WOYCECK, A LIE OF THE MIND, PORT, THE THREESOME (NIDA). Design credits include: THE TEMPEST, ROMEO AND JULIET, A MIDSUMMER NIGHT'S DREAM (Sport for Jove). Costume making credits include: THE CRUCIBLE (Sport for Jove), KING KONG (Global Creatures), IN THE NEXT ROOM (STC), THE PHANTOM OF THE OPERA, LOVE EVER DIES, and many Opera Australia productions. Millinery credits include: THE GREAT GATSBY (Bazmark), THE 7 SOPRANOS (Cre8ion), MY FAIR LADY, AIDA, CARMEN (Opera Australia).
WATCH THE REHEARSAL VIDEO