Killer Reads from KILLING KATIE: Jane FitzGerald
Looking for the perfect story to get you through the throes of lockdown living? The team from KILLING KATIE: CONFESSIONS OF A BOOK CLUB are opening the book on their favourite tales and giving you their very own killer reading recommendations. Dramaturg Jane FitzGerald takes the mic!
---
What's your favourite book or author and why?
This is a very hard question, but I probably have to go with 'Emma' (or 'Persuasion'? Agh!) by Jane Austen. I was named after Jane Austen (and my second name is Emma), so I feel like her books have been lifelong companions. I love the careful attention Austen pays to her characters and their lives, and the wonderfully detailed, funny and compassionate way she writes. I find I really have to slow down when I read her, and I appreciate that. We also named our daughter Emma!
What makes for a good story or book?
I love novels that explore big ideas and ask interesting questions. I also love books that look close up at the way we live our lives as humans, that observe our interactions and inner workings.
If your life was a book, what would the title be?
'Now, Where Did I Put My Glasses?'
Do you have any reading rituals? 
During lockdown, I've been trying to make sure I differentiate between weekdays and weekends. So my weekend morning treat – one I'm pretty strict about! – is to make a pot of tea, go outside to a square of sun, sit in my favourite chair and read for a bit. Bliss.
What are you reading at the moment?
'Bring Up the Bodies' by Hilary Mantel (the second in the 'Wolf Hall' series about Thomas Cromwell and Henry VIII). I love it – you get so drawn into the world.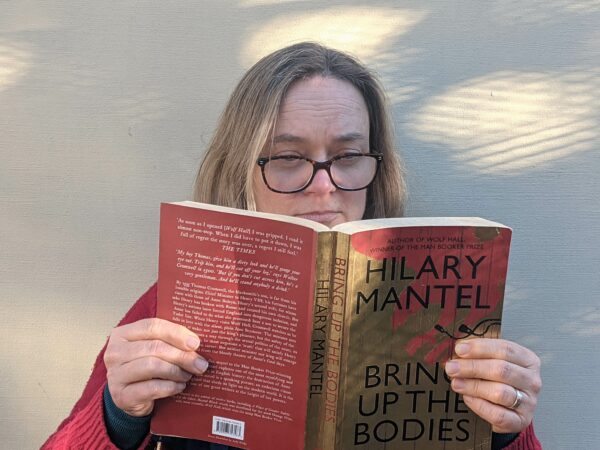 ---
KILLING KATIE: CONFESSIONS OF A BOOK CLUB has been rescheduled to Wed 12 Jan – Sat 19 Feb 2022.
#ensemblesydney