ACTOR'S DIARY: SAM O'SULLIVAN, THE NORMAN CONQUESTS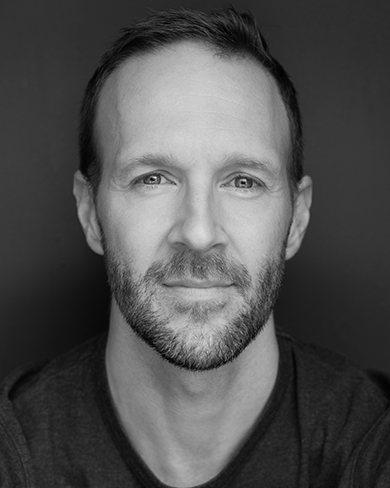 While I'm sitting in my backyard enjoying a Monday off, the crew are at the theatre "bumping in" in preparation for our first paying audience on Friday night. Last week we actioned Mark's plan to run two plays per day before finishing the week with a "company run" of each show. By the end of the week, Brian proudly announced that we'd done ten shows already. (We took Wednesday morning off to do a fix up, but made up for it on Saturday, for anyone keeping score).
Company runs are done in the rehearsal room and are a chance for any staff member at the theatre to come and watch what we've been doing. They're a great way for actors to ease into performing in front of an audience – no matter how many times you do it, showing people something new is always a bit nerve-wracking – and they're also good for giving people behind the scenes a greater sense of the show we are selling. Everybody was very supportive with their feedback and we finished the week on a mild and exhausted high.
A company run is also, usually, a good indication for how audiences are going to react in the moment – i.e. where there might be a laugh or a gasp or whatnot – but THE NORMAN CONQUESTS is a little bit different in this regard. Audience members will be having slightly different experiences depending on how many shows they see and what order they see them in. Matilda, who plays Annie, saw the shows on Broadway and said there tended to be pockets of people all over the theatre, having similar reactions. These people had obviously seen one or both of the other shows and were witnessing some kind of payoff, whereas other audience members were yet to see the other plays so weren't yet privy to the entire situation. As actors, this means we're going to get vastly different audience reactions from night to night. Even the company runs gave us a taste of this, which made me thankful for the natural approach we have taken with the text. When you don't know how the audience is going to react, the best thing to do is to lock in with the other actors on stage and what the situation is. Our focus during rehearsal (we have been corpsing the entire time) makes this easier to achieve.
Everyone at Ensemble is very excited to finally be moving these shows into the theatre. The next few weeks are bound to be a bit crazy while we tech, dress run and preview three shows but the preparation on all fronts has been exceptional and it feels like we're ready for the last piece of the puzzle to start coming in and taking their seats.
---
– Sam O'Sullivan