Ensemble Theatre Sandra Bates Director's Awards 2024 Recipients
We are thrilled to announce Julia Robertson and Miranda Middleton as the 2024 recipients of the Ensemble Theatre Sandra Bates Director's Awards!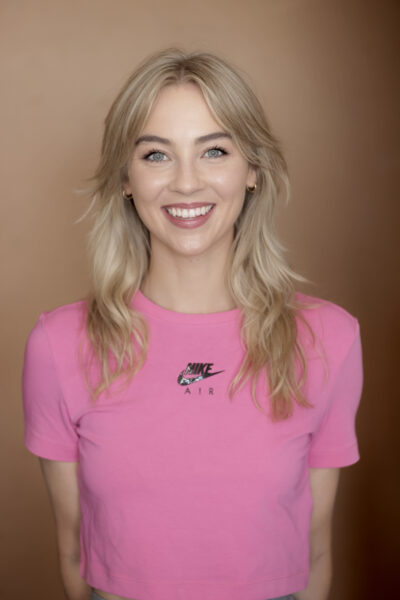 Julia Robertson
Julia is a multidisciplinary performer, writer, director and producer living on Gadigal land. She is the current Artistic Director of the award-winning devising group, the Little Eggs Collective. As an actor, credits include The Real Thing (STC, dir. Simon Phillips), Griffin Theatre Company's production of Wherever She Wanders (dir. Tessa Leong), Colleen McCullough's TIM with Christine Dunstan Productions (dir. Darren Yap) and The Lost Boys for Little Eggs and the Seymour Centre (dir. Craig Baldwin and Eliza Scott). As a director, credits include PINOCCHIO (Little Eggs Collective), for which she received the NIDA Emerging Directors Award for Best Direction at the Sydney Fringe 2018, The Rime of the Ancient Mariner (Little Eggs Collective/KXT, 2019), James and the Giant Peach (Sydney Grammar School, 2022), and The Servant of Two masters (SVC, 2023). Julia directed and wrote the book and lyrics for the Musical adaptation of Metropolis (music by Zara Stanton) which premiered at the Hayes Theatre Co. in April of 2023. She has worked as the Assistant Director for Joshua Robson Productions on Bonnie and Clyde (Hayes Theatre Co. 2022) and City of Angels (Hayes Theatre Co. 2023). Julia is also a classically trained musician and a recent recipient of the lan Potter Cultural Trust Grant, which she used to travel to London to observe with the Royal Shakespeare Company in February of this year. Julia has studied acting with the Lee Strasberg Institute of Theatre and Film (New York) and the Royal Academy of Dramatic Art (London).
"I am totally overwhelmed with gratitude. Opportunities like this are such a rarity in our industry, and I am humbled by the honour. The Ensemble Theatre holds a special place in my heart, as it's where some of my earliest and most formative theatre memories were made. I can't wait to contribute to the Ensemble's wonderful community."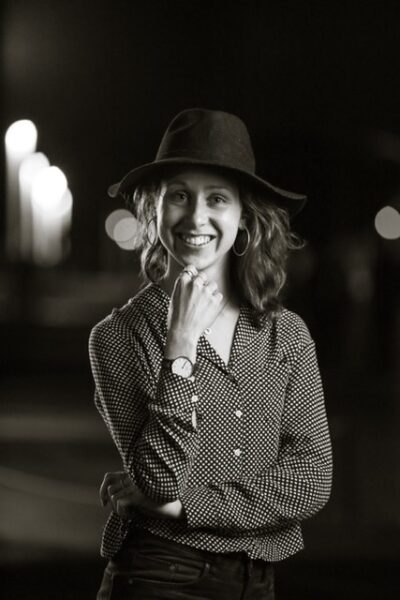 Miranda Middleton
Miranda Middleton is an award-winning director, writer, and choreographer with a Master of Fine Arts (Directing) from the National Institute of Dramatic Arts (NIDA). She is particularly interested in the intersection of text, music, and movement on stage, and aims to create theatrical events which spark joy and connection in the audience.
Miranda's most recent directing credits include 'Pear-Shaped' (Theatre Works), 'Lemon Tree on Dreg Street' (Theatre Works), 'SENSER' (Theatre Works), 'Not Today' (Seymour Centre), 'PASH' (Melbourne International Comedy Festival), 'Sowing Seeds' (Gasworks Arts Park), and 'Voldemort and the Teenage Hogwarts Musical Parody' (Theatre Works).
In 2022, Miranda was the Assistant Director of the new musicals 'Come Rain or Come Shine' (directed by Simon Phillips) at Melbourne Theatre Company and 'The Lovers' for Bell Shakespeare (directed by Shaun Rennie). She was also the dramaturg on Brittanie Shipway's play 'A Letter for Molly' (Ensemble Theatre), and has adapted/directed two 'Play in a Day' readings for Bell Shakespeare – 'Timon of Athens' and 'Arden of Faversham'.
In 2023, Miranda was the Resident Writer at Theatre Works. She has two new musicals in development: 'Paper Stars' and 'Silver Tongue'.
"It's a great thrill and honour to be awarded. After four years of working in the independent theatre sector, I'm very excited to assistant direct on two productions at one of our mainstage theatres, and to be immersed in the artistic life of the company. I'm especially eager to watch some of our country's greatest directors at work, and to assist in the Ensemble Theatre's Development program – combining my directing-adjacent interests in new Australian work, writing, and dramaturgy. I can't wait!"