AUSTRALIAN PREMIERE
Marjorie is 85 years old. Some days she feels as sharp as a whip while others are a foggy blur. Since the loss of her husband she finds it a challenge to eat a spoonful of peanut butter and struggles to remember the fine details of her life.
"Marjorie Prime" is presented by special arrangement with SAMUEL FRENCH, INC.
Overview
Marjorie has help in the form of a handsome new companion who's programmed to feed the story of her life back to her.  But is this 30-year-old man real – or imagined? In this Pulitzer Prize nominated drama, Jordan Harrison questions whether technology could provide a welcome relief to loneliness — or is it actually a dangerous window into the past? MARJORIE PRIME is a thought-provoking play with a powerful emotional core.
Calendar
15 Jun 2018 8:15 pm
16 Jun 2018 4:30 pm
16 Jun 2018 8:15 pm
17 Jun 2018 5:00 pm
19 Jun 2018 11:00 am
19 Jun 2018 8:15 pm
20 Jun 2018 8:15 pm
23 Jun 2018 8:15 pm
24 Jun 2018 5:00 pm
25 Jun 2018 7:30 pm
26 Jun 2018 8:15 pm
29 Jun 2018 11:00 am
29 Jun 2018 6:00 pm
30 Jun 2018 5:00 pm
30 Jun 2018 8:15 pm
01 Jul 2018 2:00 pm
04 Jul 2018 11:00 am
04 Jul 2018 6:00 pm
05 Jul 2018 11:00 am
05 Jul 2018 6:00 pm
06 Jul 2018 8:15 pm
07 Jul 2018 2:00 pm
08 Jul 2018 5:00 pm
12 Jul 2018 6:00 pm
13 Jul 2018 11:00 am
14 Jul 2018 8:15 pm
15 Jul 2018 2:00 pm
18 Jul 2018 11:00 am
18 Jul 2018 6:00 pm
20 Jul 2018 11:00 am
20 Jul 2018 6:00 pm
21 Jul 2018 2:00 pm
BUY TICKETS
Ticket Prices
| | | |
| --- | --- | --- |
| | PREVIEWS & WEEKY MATINEES | ALL EVENINGS & WEEKEND MATINEES |
| Full Price | $69 | $73 |
| Seniors Card | $65 | $70 |
| Pensioner | $61 | $66 |
| Groups 10-19 | $65 | $70 |
| Groups 20+ | $61 | $66 |
| Club 30 | $43 | $43 |
| Full-Time Student | $35 | $35 |
| MEAA/AWG | $38 | $38 |
| School Groups | $25 | $25 |
BUY TICKETS
Reviews
"Elegant, thoughtful and quietly unsettling drama." The New York Times
"Jordan Harrison's play…has all the hallmarks of the best science fiction; it's clever in conceit, alive with humour, surprising in its turns, and terribly haunting by the time the lights go out." The New Yorker
Cast & Creatives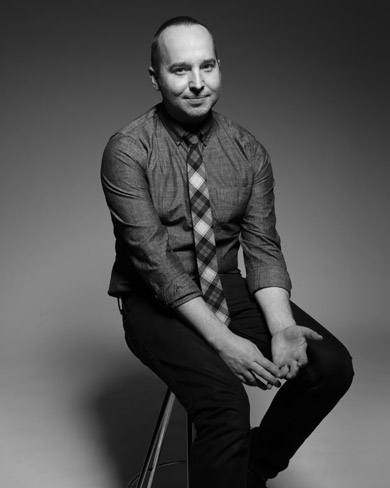 Jordan Harrison
Playwright
Jordan Harrison's play MARJORIE PRIME was a Pulitzer Prize finalist and premiered at the Mark Taper Forum, having had its New York premiere at Playwrights Horizons. A film adaptation by Michael Almereyda recently debuted at the 2017 Sundance Film Festival. Harrison's play MAPLE AND VINE premiered in the Humana Festival at Actors Theatre of Louisville and went on to productions at Playwrights Horizons and American Conservatory Theater. Other plays include THE GROWN-UP (Humana Festival), DORIS TO DARLENE (Playwrights Horizons), AMAZONS AND THEIR MEN (Clubbed Thumb), ACT A LADY (Portland Center Stage), FINN IN THE UNDERWORLD (Berkeley Repertory Theatre), FUTURA (NAATCO), KIS-SIMPLE (Humana Festival), and THE AMATEURS (premiering off-Broadway in 2018).
Harrison is the recipient of the Horton Foote Prize, Guggenheim and Hodder Fellowships, the Kesselring Prize, the Roe Green Award, the Heideman Award, the Loewe Award for Musical Theater, Jerome and McKnight Fellowships, and a NEA/TCG Residency. His children's musical, THE FLEAS AND THE PROFESSOR, won the Barrymore Award for Best Production after premiering at the Arden Theatre. A graduate of Stanford University and the Brown MFA program, Harrison is an alumnus of New Dramatists. For three seasons, Harrison was a writer and producer for the Netflix original series ORANGE IS THE NEW BLACK.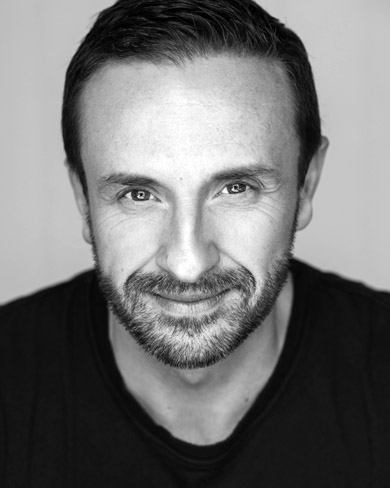 Mitchell Butel
Director
Mitchell holds three Helpmann Awards, two Green Room Awards and a Sydney Theatre Award for his work as an actor and director. He has worked for STC, Belvoir, Bell Shakespeare, MTC, QTC, STCSA, ATYP, Bell Shakespeare, Griffin, Malthouse, Opera Australia, The Production Company and the Sydney, Adelaide and Perth Festivals.
Recent acting highlights include THE MERCHANT OF VENICE, MR BURNS, DISGRACED, ARMS AND THE MAN, ANGELS IN AMERICA, THE GOVERNMENT INSPECTOR, STRANGE INTERLUDE, MEOW MEOW'S LITTLE MATCH GIRL, THE MIKADO and AVENUE Q and on screen, HOLDING THE MAN, GETTIN' SQUARE, THE BANK, DANCE ACADEMY, HIDING and JANET KING.
Mitchell's directing credits include the Hayes Theatre/Blue Saint production of VIOLET (Sydney Theatre Awards for Best Director of a Musical and Best Independent Musical), SPRING AWAKENING for ATYP (Sydney Theatre Award for Best Production for Young People), APPROXIMATE BALANCE for Griffin and PORGY AND BESS for the Sydney Symphony Orchestra.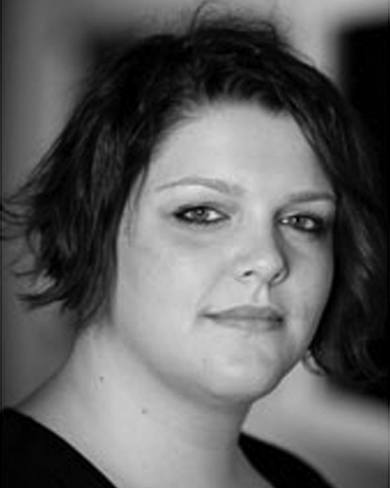 Felicity Nicol
Assistant Director
Felicity is an award-winning Performance Director and Artistic Director from Sydney, Australia. A graduate of NIDA, she has gone on to work with some of the most prominent artists around the world, including Ontroerend Goed (BEL), Punchdrunk & Gecko Physical Theatre (UK), Illutron (DEN) and Mammalian Diving Reflex (CAN). Felicity holds a particular interest in working with young people, specifically queer young people & young people experiencing mental health issues. This interest has led her to working with Australian Theatre for Young People (AUS), Mit Ohne Alles (GER), The Torontonians (CAN) and Company3 (UK).
Felicity's mission as an artist is to interrupt people's assumptions about the world and the people we share it with in order to bring these assumptions into question. She does this through humour, debate, gaming dramaturgy and play. These take their forms through a combination of social media, projection, drag (dress-ups), physical theatre, dialogue and virtual reality technologies.
Her favourite career highlights include directing at The Sydney Opera House, creating a one-on-one performance for audiences in a moving car, and directing a non-verbal performative memorial via clowning, beer and a slide-show.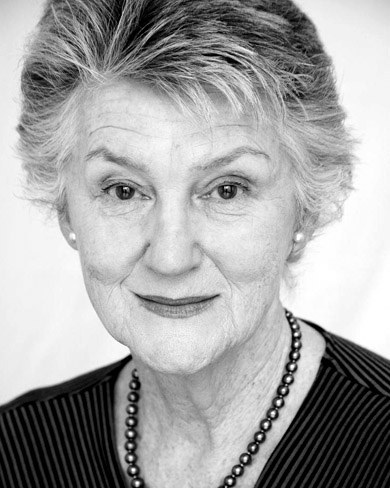 Maggie Dence
Cast - Marjorie
Trained at the Independent Theatre at 16 – appeared in THE CRUCIBLE, RHINOCEROS & THE GLASS SLIPPER. Further theatre credits include THETURQUOISE ELEPHANT – Griffin, SEVENTEEN and ONCE IN ROYAL DAVID'S CITY – Belvoir, BENGAL TIGER AT THE BAGHDAD ZOO – Old Fitz, KPPKABURRA andTHE SEA – Nimrod, THE MAN FROM MUCKINUPIN, MONGRELS and, FOUR LADY BOWLERS – STC, THE ONE DAY OF THE YEAR and NOISES OFF – Ensemble, THEAUNT'S STORY – MTC, THE SEASON AT SARSPARILLA – STC of SA, SWEENEY TODD and GOOD WORKS – Q Theatre, SEE HOW THEY RUN and A SMALL FAMILYBUSINESS – Marian Street.
TV credits include THE MAVIS BRAMSTON SHOW, THE SULLIVANS, KINGSWOOD COUNTRY, A TOWN LIKE ALICE, PRISONER, NEIGHBOURS, WONDERLAND, RAKE,BLACK COMEDY and READY FOR THIS.
Films: WAKE IN FRIGHT, THE BIG WISH, LOOK BOTH WAYS, and the 25th Tropfest short film festival prize winner, THE MOTHER SITUATION. First female recipient of MEAA/Foxtel Lifetime Achievement Award and proud member of MEAA since 1962.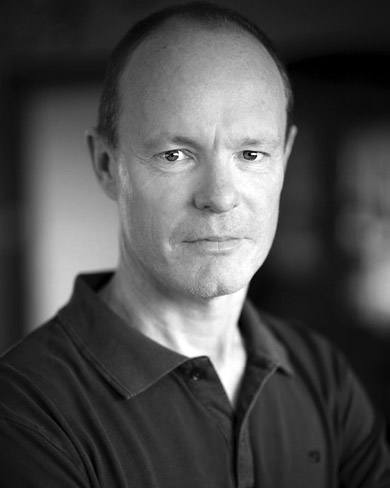 Richard Sydenham
Cast - Jon
Richard's notched up an impressive list of stage credits: ABSENT FRIENDS, CLYBOURNE PARK, MURDERERS, THE BIG DRY (Ensemble Theatre), SPRING AWAKENING (ATYP), THE DAPTO CHASER (Griffin Theatre + tour), MACBETH, TWELFTH NIGHT, THE ALCHEMIST, TWO GENTLEMEN OF VERONA, HENRY IV 1 & 2, CORIOLANUS (Bell Shakespeare), ROCKN'ROLL (Melbourne Theatre Company), THE TEMPEST, LOVE FOR LOVE (Sydney Theatre Company), TWELFTH NIGHT, THE UNDERPANTS, THE SMALL POPPIES, THE MARRIAGE OF FIGARO (Belvoir), PORGY & BESS (SSO at Sydney Opera House).
On the small screen he's been busy with roles in THE HIGH ROAD, LOVE CHILD, GINA V ROSE: THE HOUSE OF HANCOCK, WONDERLAND, CARLOTTA, POWER GAMES: THE PACKER MURDOCH STORY, RAKE, HOME AND AWAY, ALL SAINTS, CHANGI, and WATER RATS.
Feature films include BLOOD PULLS A GUN and MATRIX 2. Richard was asked to participate in the 2016 Lysicrates Prize where he read from the prize-winning piece, APPROXIMATE BALANCE.
Richard is a NIDA graduate.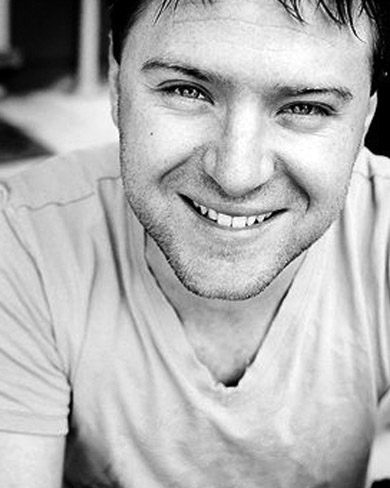 Simon Greer
Set and Costume Designer
Simon graduated with a Bachelor of Dramatic Art in Production Design from NIDA in 2001 and has designed over 100 productions.
Recent design credits include the set and costume design for SPRING AWAKENING at ATYP and the set design for VIOLET at the Hayes Theatre, which was nominated for a Sydney Theatre Award, GREY GARDENS and MAN OF LA MANCHA for Squabbalogic at the Seymour Centre, the Australian Premiere of THE MOUSETRAP at the Zenith Theatre for Bump In Productions and the set design for ROPE and AND THEN THERE WERE NONE, also for Bump In Productions. Simon has designed the set and costumes for Merrigong Theatre Company's productions of FOUR PLAYS ABOUT WOLLONGONG and VALLEY SONG, SKATE for ATYP, LA BOHEME for Opera South and ANGEL CITY for Tamarama Rock Surfers at the Old Fitzroy. Simon has designed over 20 productions for the Marion Street Theatre for Young People and the 3 plays for NSW State School Drama Company. Simon has also designed sets for many Sydney schools including Shore, Ravenswood, SCEGGS Darlinghurst, Newington, Ascham, Sydney Grammar and Barker College.
Simon has been a regular design judge for the Rock Eisteddfod Challenge and has tutored Production Design for the NIDA Open Programme. Simon was a finalist in the Young Australian of the Year Award 1999 and the 1999 Australia Day Youth Awards for Arts.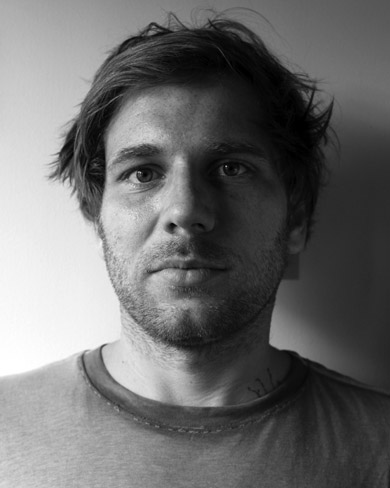 Ross Graham
Lighting Designer
Off-Broadway: Come Light My Cigarette (St Clements) Beirut and True West (Athena Theatre Company) Romeo and Juliet (Lincoln Centre Education).
Australian Credits: Vivid White & I'll Eat You Last (Melbourne Theatre Company); Boys Will Be Boys & Power Plays (Sydney Theatre Company); Title and Deed & Woyzeck( Belvoir Theatre); Little Shop of Horrors, Sweet Charity, Rent, Dog Fight, Love Bites & Violet (Hayes Theatre Company); An Index of Metals, Owen Wingrave & Climbing Towards Midnight (Sydney Chamber Opera); Poppea & L'amant Jaloux (Pinchgut Opera); Edward II (Sport For Jove); Nothing Has Changed (Sydney Symphony Orchestra); Creature (Stalker Theatre); A Steady Rain (Old Fitz Theatre); Gaybies & This House Is Mine (Darlinghurst Theatre Company); The Mesh (Red Stitch Actors Theatre); Good People, Cruise Control, Seminar, and Skylight (Ensemble Theatre); Silent Disco, The Sea Project & Return to Earth (Griffin Theatre); Voices Project (Australian Theatre for Young People); Fearless (Milk Crate Theatre); The Fremantle Candidate (Deck Chair); The Underpants & The Olympians (NIDA Guest Artist); Cut Snake & Dirtyland (Arthur, a Theatre Company); Bill W and Dr. Bob (Carriage Works).
Associate Lighting Designer:  Atomic The Musical (Off-Broadway); Angels in America (Belvoir St Theatre) Orlando (Sydney Theatre Company)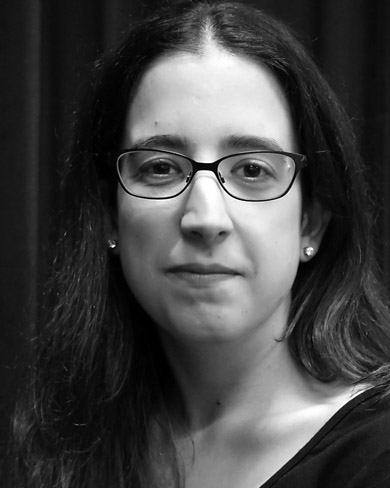 Lauren Tulloh
Stage Manager
Lauren's passion is to create the magic of theatre for the audience; as a young girl she was enthralled by many theatrical and musical productions. However it wasn't until her finnal year in high school that she discovered her local musical societies. This led to three years of skills development in Stage Management before attending NIDA, completing a Bachelor of Dramatic Art (Production) in 2009.
Theatre credits include THE GRUFFALO and THE GRUFFALO'S CHILD for CDP Theatre Producers which toured Australia and New Zealand extensively. Lauren believes she has now seen the back of nearly every theatre in Australia! She also toured THE GRUFFALO: SONGS FROM THE SHOW for Tall Stories UK to Singapore. Lauren then worked at Sydney Opera House for a season of CHARLIE AND LOLA'S EXTREMELY NEW PLAY. Most recently Lauren has Stage Managed CALAMITY JANE at Hayes Theatre Co. Other productions include: LIGHTEN UP at Grif n Theatre, BETRAYAL at Ensemble Theatre, SPRING AWAKENING at ATYP, THE FANTASTICKS and VIOLET at Hayes Theatre Co, SONGS FOR A NEW WORLD and VIOLET at Chapel Off Chapel.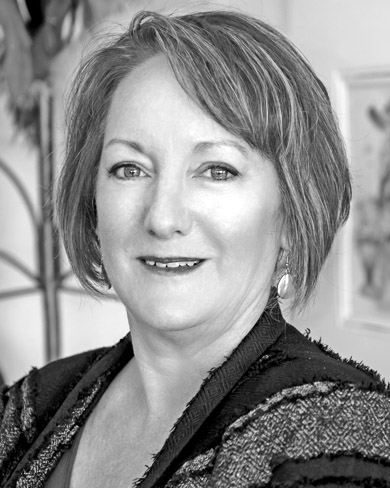 Margaret Gill
Costume Supervisor
Margaret is a freelance theatre milliner, costume cutter / maker
Film credits: AUSTRALIA; THE GREAT GATSBY; X MEN ORIGINS, WOLVERINE; UNBROKEN; THE GODDESS; PETER RABBIT. Theatre credits: FAME (John Frost ); KING KONG (Global Creatures); HENRY V (Bell); HOW TO TRAIN YOUR DRAGON (Global Creatures /Dreamworks); THE KING & I (OA); THE IMPORTANCE OF BEING EARNEST (Sport for Jove); THE NUTCRACKER (Aust Ballet); ALADDIN (Disney); MY FAIR LADY (Gordon Frost/OA); SIDESHOW ALLEY; LET'S MISBEHAVE; VELVET ROPE; SEVEN; LIFE AS WE KNOW IT (Grayboy Entertainment/Nigel Shaw Designs). TV: SO YOU THINK YOU CAN DANCE; A PLACE TO CALL HOME; HI 5; BROCK. For Ensemble: SEMINAR; CAMP; A YEAR WITH FROG AND TOAD; OTHER DESERT CITIES; DARK VOYAGER; LADIES IN LAVENDER; RELATIVELY SPEAKING; THE GOOD DOCTOR; 6 DANCE LESSONS IN SIX WEEKS; DREAM HOME; WHO'S AFRAID OF VIRGINIA WOOLF?; EDUCATING RITA; THE ANZAC PROJECT; THE SHOEHORN SONATA. This year Margaret has had the pleasure of working on the soon to be released film PETER RABBIT (2018) as costume maker and as a milliner on THE MERRY WIDOW (OA).