WORLD PREMIERE
In this world premiere production, David Williamson cements his place as one of Australia's most masterful storytellers with a brand new social comedy about legacy, entitlement and making good on past relationships.
Overview
When it comes to business Bruce knows what to do. You've got to out-bite the sharks and twist a good deal before you get screwed. But as the years go by and his legacy starts to loom, his thoughts turn to his exasperated daughter, her social climbing husband and his granddaughter, Rachel, who unfortunately takes after him. Perhaps it's time to make amends. Can Bruce solve his family issues without giving away a long-held secret?
Ticket Prices
| | | |
| --- | --- | --- |
| | PREVIEWS & WEEKLY MATINEES | ALL EVENINGS & WEEKEND MATINEES |
| Full Price | $69 | $73 |
| Seniors Card | $65 | $70 |
| Pensioner | $61 | $66 |
| Groups 10-19 | $65 | $70 |
| Groups 20+ | $61 | $66 |
| Club 30 | $43 | $43 |
| Full-Time Student | $35 | $35 |
| MEAA/AWG | $38 | $38 |
| School Groups | $25 | $25 |
Reviews
★★★ "Williamson, our most successful and prolific playwright, sets up the trigger from the opening scene...Director Nadia Tass draws out the humour while keeping the bigger issues in focus." Sydney Morning Herald
"What transpires between the three generations is often acutely and painfully accurate as Rachel's teen entitlement and smouldering rage crash into and roll over the jelly-like ineptitude of her parents...SORTING OUT RACHEL has a lot to offer and is often funny, full of insight and some uncomfortable home truths for comfortable Australians." Stagenoise
"The play is peppered with humour ... crucial matters are explored with humanity and sanguinity." The Culture Concept
"Deceptively domestic. A funny, moving and modern take on familial matters. Yet big issues insert themselves into the viewing…The play has much to say about disparity and separation, speaking discreetly and quietly from a distant room on privilege, legacy and belonging." Sydney Arts Guide
"There is never a dull moment as the characters challenge each other and the audience. The award winning director Nadia Tass has created a theatrical experience that both entertains and incites discussion. John Howard gives an outstanding performance as the alpha male who uses the carrot of inheritance and the threat of disinheritance to manipulate change. Jenna Owen captures the difficult teenager Rachel perfectly, as she manipulates her mother and father, but not her grandfather to get her own way. Chenoa Deemal, Glenn Hazeldine and Natalie Saleeba all give professional performances that totally engages the audience. Did I love this play? Yes!" Susanne Gervay
"So, with SORTING OUT RACHEL, has Williamson lived up to the towering expectation established by his reputation? His collaboration with Tass as director has lifted the bar even higher...SORTING OUT RACHEL at the Ensemble Theatre is well worth putting on your "must see" list." Sydney Chic
"The cast is exceptional and together they create an absorbing drama, beneath which is a clear subtext about the ever-evolving issue of Australian identity...Thumbs up!" Oz Baby Boomers
Cast & Creatives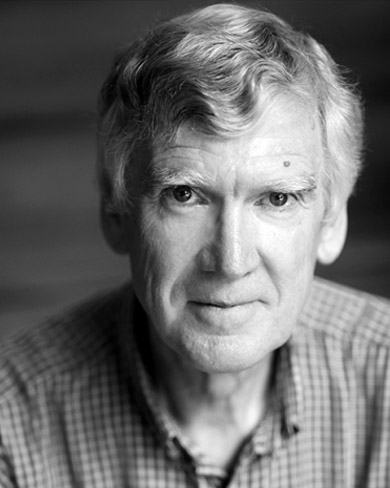 David Williamson
Playwright
David Williamson is Australia's best known and most widely performed playwright.
Some of his more than forty-five produced plays include THE REMOVALISTS, DON'S PARTY, THE CLUB, TRAVELLING NORTH, THE PERFECTIONIST, SONS OF CAIN, EMERALD CITY, MONEY AND FRIENDS, BRILLIANT LIES, DEAD WHITE MALES, AFTER THE BALL, THE JACK MANNING TRILOGY, THE GREAT MAN, UP FOR GRABS, SOULMATES, SCARLETT O'HARA AT THE CRIMSON PARROTT, NOTHING PERSONAL, WHEN DAD MARRIED FURY, MANAGING CARMEN, CRUISE CONTROL, RUPERT, DREAM HOME, JACK OF HEARTS and ODD MAN OUT. His plays have been translated into many languages and performed internationally, including major productions in London, Los Angeles, New York and Washington (THE CLUB in 1979 and RUPERT in 2014 at the Kennedy Centre as well as a season at the Theatre Royal, Sydney). UP FOR GRABS went on to a West End production starring Madonna in the lead role. David's screen adaptations of his own plays include THE REMOVALISTS, DON'S PARTY, THE CLUB, TRAVELLING NORTH, EMERALD CITY, along with his original screenplays for feature films including LIBIDO, PETERSEN, GALLIPOLI, PHAR LAP, THE YEAR OF LIVING DANGEROUSLY, and BALIBO (as co-writer) and for television he adapted ON THE BEACH.
Some of David's many awards include 12 Australian Writers' Guild Awards, 5 Australian Film Institutes' Awards for Best Screenplay and, in 1996, the United Nations Association of Australia Media Peace Award. David has been named one of Australia's Living National Treasures.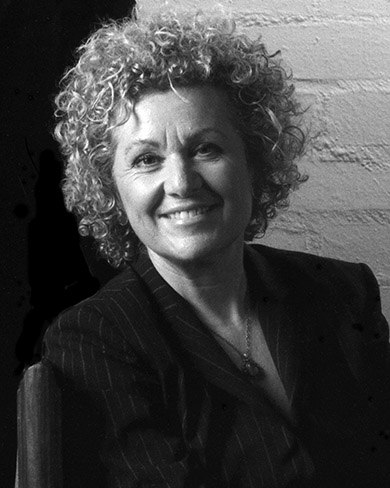 Nadia Tass
Director
Nadia Tass made her Ensemble directorial debut with e-baby in 2016. That year Tass directed DISGRACED for Melbourne Theatre Company, EXTINCTION for Red Stitch/GPAC, THE BOOK CLUB for AKA in Melbourne and London, and UNCLE VANYA for Red Stitch. 2017 saw her re-stage her acclaimed 2014 production of Annie Baker's THE FLICK for Queensland Theatre.
Amongst other recent work, Tass directed OUT OF THE WATER, THE ALIENS, and THE GRONHOLM METHOD for Red Stitch, THE OTHER PLACE for MTC, PROMISES, PROMISES for The Production Company, and THREE WOMEN IN AN ICE CREAM CONE in London. Her 2002 production of THE LION, THE WITCH AND THE WARDROBE toured Australia and garnered her a Helpmann Award nomination for Best Director of a Musical.
Tass is well known for directing films including the Australian classics MALCOLM and THE BIG STEAL, as well as RIKKY AND PETE, MR RELIABLE, AMY, MATCHING JACK and FATAL HONEYMOON. Nadia also directs films and high-end television movies in the US for Universal Studios, Disney, Warner Bros and CBS. Recently she was honoured by the American Cinematheque in Los Angeles with a retrospective of her work, and received Film Victoria's Screen Leader Award.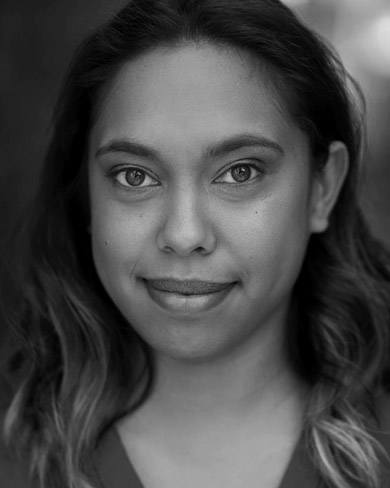 Chenoa Deemal
Cast - Tess
Chenoa Deemal holds a Bachelor of Fine Arts (Acting).
She has been working professionally as an actor since 2009, with shows including RAINBOW'S END, MOTHER COURAGE AND HER CHILDREN (QTC), THE VOICE IN THE WALLS (Imaginary Theatre), MR TAKAHASHI & OTHER FALLING SECRETS (Corrugated Iron) and A MAN WITH FIVE CHILDREN (Darlinghurst Theatre). She is currently performing in the national tour of THE 7 STAGES OF GRIEVING (QTC/Grin & Tonic) to critical acclaim, recently appearing in London at ORIGINS: FESTIVAL OF FIRST NATIONS. Later this year she will be performing in AN OCTOROON for QTC.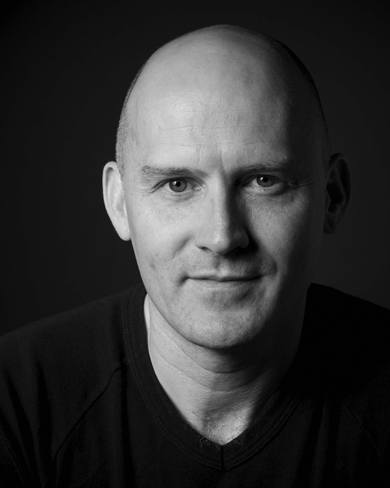 Glenn Hazeldine
Cast - Craig
Since graduating from NIDA in 1994, Glenn has worked in over 50 professional productions for the STC, Ensemble Theatre, Griffin, Malthouse, MTC, Belvoir, Darlinghurst Theatre, The Old Fitz, Seymour Centre, Bell Shakespeare, Marian St and La Boite.
Recent appearances at Ensemble Theatre include THE JACK MANNING TRILOGY, MANAGING CARMEN, RAPTURE BLISTER BURN, TUESDAYS WITH MORRIE, HAPPINESS and RHINESTONE REX AND MISS MONICA. Other credits include for the STC, THE FATHER (also for MTC), AWAY (also for Malthouse), DISGRACED, LOVE AND INFORMATION (also for Malthouse), AFTER DINNER, PERPLEX and TOT MOM; For Griffin, A HOAX, PORN CAKE; For Merrigong Theatre Company, LETTERS TO LINDY. Recent Film and Television gigs include HOUSE OF BOND, THE MOODYS, ANZAC GIRLS, REDFERN NOW 2, THE ELEGANT GENTLEMAN'S GUIDE TO KNIFE FIGHTING, ALL SAINTS, BLACKJACK, LAST TRAIN TO FREO and DRIPPING IN CHOCOLATE.
Glenn is a proud member of Actors Equity, where he serves as Vice President of the NSW branch, and is Deputy Chairman of the Actors Benevolent Fund of NSW.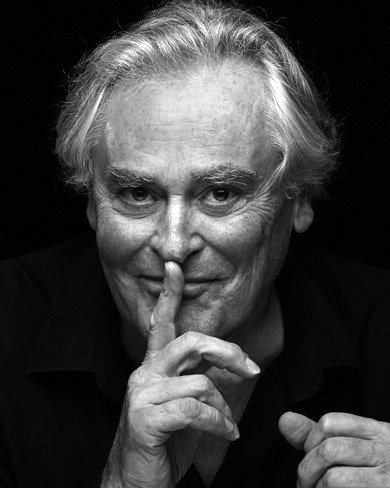 John Howard
Cast - Bruce
John graduated from NIDA in 1978 and his career has seen him work on the stage, in cinema and television.
For Ensemble Theatre he has previously appeared in MONGRELS. His other theatre work includes MARK COLVIN'S KIDNEY, TWELFTH NIGHT, IVANOV (Belvoir); AALL MY SONS, THE CRUCIBLE, DEAD WHITE MALES, THE LIFE OF GALILEO, MONGRELS, THE RECRUIT (Sydney Theatre Company); SHRINE, RISING WATER (Black Swan State Theatre Company); THE ROVER (State Theatre Company of South Australia).  His film credits include MAD MAX: FURY ROAD, LAST CAB TO DARWIN, THE MAN WHO SUED GOD, A MAN'S GOTTA DO and JINDABYNE. For TV, John has appeared in WARRIORS, SOUL MATES, JANET KING, SEACHANGE, ALL SAINTS, ALWAYS GREENER, PACKED TO THE RAFTERS and CHANGI .
John's awards include a 2015 Sydney Theatre Award for Best Supporting Actor in a MainStage Production for IVANOV and a Sydney Critics' Circle Award for Best Stage Actor in 1991. He won his first Silver Logie for Most Outstanding Actor for his role in SEACHANGE in 2001.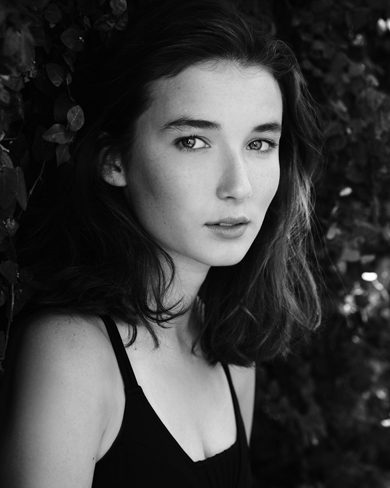 Jenna Owen
Cast - Rachel
Jenna Owen makes her stage debut.
First introduced as Naomi in Channel Ten's PUBERTY BLUES, Jenna has gone on to write and perform for ABC2's Aaron Chen Tonight, Fox8 and Princess Pictures THE SLOT, and ABC's FRESH BLOOD CLASS OF 2017. Jenna will next be seen on screens as Mia in JUNGLE/ABC's series SQUINTERS. Jenna is also a founding member of the Sydney-based sketch troupe 'Freudian Nip' and has performed sell out sketch shows at Sydney Comedy Festival, and Sydney Fringe Festival and has been a fixture at several comedy rooms around Sydney. She is also a performer at The Chaser's Giant Dwarf Theatre, making her one of the youngest improvisers to perform to their sell-out crowds.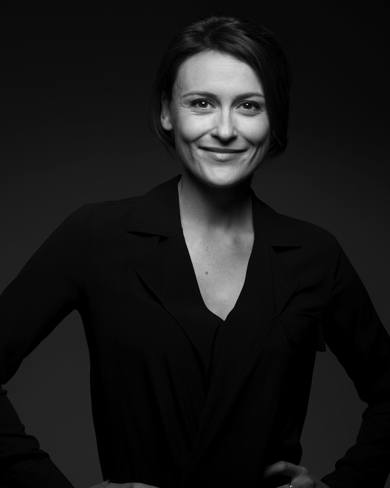 Natalie Saleeba
Cast - Julie
Natalie is best known for her roles as Abi on HOUSE HUSBANDS, Rosie Cammeniti on NEIGHBOURS, and as Jessica Singleton in the medical drama ALL SAINTS; which saw her nominated for a TV week Logie for Most Popular New Talent.
Natalie's further screen credits include roles in the feature film TRUTH, opposite Cate Blanchett and Robert Redford, UNDER THE LIGHTHOUSE DANCING; television series: UTOPIA, TRICKY BUSINESS, WINNERS AND LOSERS, STINGERS, THE SECRET LIFE OF US, ALWAYS GREENER, HEAD START, CORRIDORS OF POWER, SWEAT and LOVEBYTES. On stage, Natalie made her debut with the prestigious Bell Shakespeare Company and went on to star in three productions for the company; MAD ABOUT YOU, MUCH ADO ABOUT NOTHING and ROUGH JUSTICE. Natalie's other theatre credits include THE RETURN AT THE NEW THEATRE, IS THAT YOU NANCY AT TWISTY CLUB and RIDING THE TIGER for the Art Rage festival.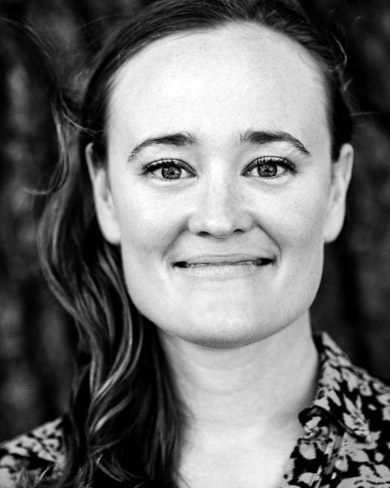 Tobhiyah Stone Feller
Set & Costume Designer
Set and Costume Designer Tobhiyah is a design graduate from NIDA and previously attended the College of Fine Arts UNSW where she studied sculpture, installation and art history.
Set & Costume Design credits include: e-baby, GOOD PEOPLE, MY ZINC BED, BLOOD BANK, BLUE/ORANGE, CLYBOURNE PARK (Ensemble); REPLAY, LIGHTEN UP (Griffin); PARRAMATTA GIRLS (Riverside Productions); ORPHEE AUX ENFERS, DAISY BATES AT OOLDEA (Sydney Conservatorium of Music); VARIANT (Performing Lines); HUMAN RESOURCES (Siren Theatre Co.); MY NAME IS SUD (Blacktown Arts Centre); ANNA ROBI AND THE HOUSE OF DOGS (Tamarama Rock Surfers); PLAYHOUSE CREATURES, BLOOD WEDDING (AADA); CAMARILLA (Merrigong); A VIEW OF CONCRETE (B Sharp). Her multi-purpose set design for Ensemble's repertory productions MY ZINC BED and BLOOD BANK won the Installation category of the Australian Interior Design Awards 2016.
Tobhiyah is a co-founder of Architecture and Design studio, Stukel Stone and a proud member of the Australian Production Design Guild. For further information visit: www.stukelstone.com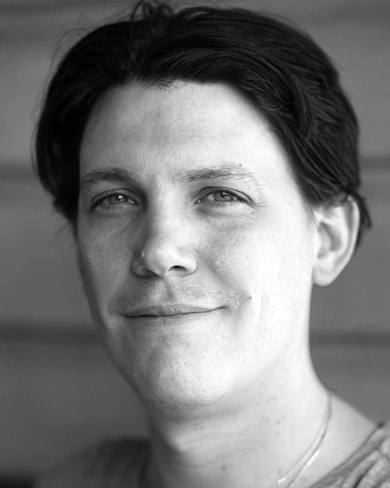 Chris Page
Lighting and AV Designer
Lighting designer Chris is a creator of worlds and has crafted unique environments for a diverse range of shows.
For Ensemble Theatre Chris' credits include LIP SERVICE, ODD MAN OUT, BETRAYAL, A HISTORY OF FALLING THINGS, THE GOOD DOCTOR, BLUE/ORANGE and video design on e-Baby. Other recent credits include: THE NETHER, PLATONOV (Catnip Productions); SHE RODE HORSES LIKE THE STOCK EXCHANGE, BETWEEN THE STREETLIGHT AND THE MOON (KXT); LA CALISTO (Sydney Conservatorium of Music); A LIFE IN THE THEATRE, THE MAN WITH FIVE CHILDREN and RIDE/FOURPLAY (Darlinghurst Theatre); BU21, 4:12 (Outhouse Theatre); GIRLS LIKE THAT, JOURNEY'S END (ATYP); LIGHTEN UP, THE WITCHES, FIVE PROPERTIES OF CHAINMALE (Griffin Theatre); BLACK JESUS, HIS MOTHER'S VOICE, GREAT EXPECTATIONS (Bakehouse Theatre); THE DARK ROOM, WINDMILL BABY, AS YOU LIKE IT (Belvoir). Site-specific works includes: THIS IS A VOICE, ANCIENT LIVES (Powerhouse Museum), WARATAH (Vivid); EL ANATSUI (Carriageworks); ACTION STATIONS (National Maritime Museum); BECALMED HEART, MET YOU IN A CITY THAT ISN'T ON A MAP (Underbelly Arts Festival) and MANGROVES (Kate Richards & UNSW)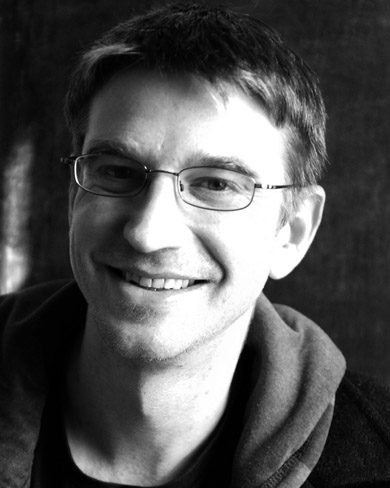 Daniel Nixon
Sound Designer
Daniel is a composer, sound designer and multi-instrumentalist.
He has performed with the MSO, Orchestra Victoria, John Farnham Yothu Yindi, Sebine Meyer, Mikko Frank and many others. He has written and recorded multiple albums and worked extensively as a session player and programmer. He has scored and designed numerous films, games, ads and plays including work with Flashgun Films, Cascade Films, Red Stitch Actors Theatre, American Girl, Universal Television, Disney Pictures, MTC, QT, Dirty Pretty Theatre, Little Ones Theatre, Madman Entertainment, NBCU, ABC, Netflix, Farmhand films, and many others.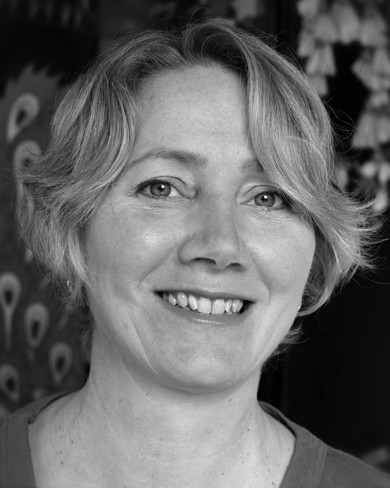 Ruth Horsfall
Stage Manager
Ruth is a freelance Stage and Production Manager, and is delighted to be back at Ensemble Theatre as Stage Manager for SORTING OUT RACHEL. Her previous credits with Ensemble Theatre are THE KITCHEN SINK, THE BIG DRY and BLOOD BANK.
Other theatre credits include: NOSFERATUTU (Critical Stages/Griffin Independent and Glen St), THOMAS MURRAY and THE UPSIDE DOWN RIVER (Critical Stages/Griffin Independent and NORPA), MACBETH, TWELFTH NIGHT, HAMLET, ALL'S WELL THAT ENDS WELL, COMEDY OF ERRORS, THE TEMPEST and TAMING OF THE SHREW (Sport for Jove), BLOOD.SEX. TEARS (The Grand Caravan), PLATONOV (Mophead/ Catnip/ATYP), ON THE SHORE OF THE WIDE WORLD (Pantsguys/Griffin), PUNK ROCK (Pantsguys/ATYP), THROUGH THESE LINES (NSW regional tour), SCENES FROM AN EXECUTION and BLUE ANGEL HOTEL (Old Fitz), BITE ME (ATYP), and JERUSALEM, THE WEIR and WAITING FOR GODOT amongst many others at New Theatre. Ruth is a proud member of MEAA.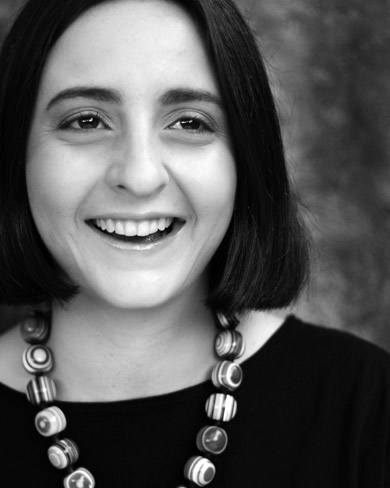 Alana Canceri
Wardrobe Coordinator
Alana is a Sydney-based costume designer, maker and supervisor. She trained at Ultimo TAFE where she received Diplomas in Costume for Performance, Fashion Design & Technology and Printing & Graphic Arts.
Theatre credits for Ensemble Theatre: NEVILLE'S, ISLAND, THE RASPUTIN AFFAIR, TWO, e-baby, THE BIG DRY, TRIBES, GOOD PEOPLE, JACK OF HEARTS, BLOOD BANK, MY ZINC BED, THE BOOK CLUB, MOTHERS AND SONS and THE ANZAC PROJECT. Other credits: CHINESE NEW YEAR FESTIVAL (City of Sydney, assistant supervisor, maker), THAT EYE, THE SKY (New Theatre, costume designer), 8TH WONDER- SYDNEY OPERA HOUSE THE OPERA (Opera Australia, dresser), MY FAIR LADY (Opera Australia, maker), PUMPED UP (web-series, designer), SKINFORD (web-series, standby) and GODS OF EGYPT (feature film, maker). Alana has also worked as a stylist for Ensemble Theatre 2016, 2017 & 2018 Season Brochure.
WATCH THE REHEARSAL VIDEO
ALMOST LIVE FROM ENSEMBLE THEATRE - Podcast
Watch the production video