2013 Drama Desk Award for Best Play
Overview
Barbra Streisand has a shopping mall in the basement of her mansion so she can shop to her heart's content, without leaving the comfortable security of her home. That is a true story. The tale of Alex getting a job there and the unlikely friendship that blossoms between the pair may be fiction, but it's not impossible.
It should be a dream job, working for one of Hollywood's most revered stars. But as Alex settles into his new role, he finds himself torn between the mesmerising glamour of his eccentric employer, and the toll his brush with Babs takes on his personal relationships.
A one-man tour-de-force, Jonathan Tolins' award-winning comedy about hero worship and celebrity is poignant, classy and full of laughs – just like the Funny Girl herself.
by arrangement with Hal Leonard Australia Pty Ltd, on behalf of Dramatists Play service, Inc
Ticket Prices
| | | |
| --- | --- | --- |
| | PREVIEWS & WEEKY MATINEES | ALL EVENINGS & WEEKEND MATINEES |
| Full Price | $69 | $73 |
| Seniors Card | $65 | $70 |
| Pensioner | $61 | $66 |
| Groups 10-19 | $65 | $70 |
| Groups 20+ | $61 | $66 |
| Club 30 | $43 | $43 |
| Full-Time Student | $35 | $35 |
| MEAA/AWG | $38 | $38 |
| School Groups | $25 | $25 |
Reviews
★★★★ The Sunday Telegraph
"…fizzingly funny storytelling … Gerrard's comic touch is excellent and his grasp of the material tight. His flicking between characters – the sparky Alex, the incredulous Barry, Streisand's partner James Brolin, and "Babs" herself – is extremely deft…Gerrard's energy, acting chops and charm carry the day." SMH
"Tolins'… riotously funny play … reveals another layer of reality – and surreality – and … becomes genuinely touching. Ben Gerrard is a gifted performer and in this delightfully dotty, fascinating piece he is magic. Totally recommended." Stage Noise
"This is such an uproariously funny production that your only problem might be laughing too loudly."  Australian Stage
"Buyer and Cellar is ... laugh-out-loud funny." Time Out
"Talented, charismatic stage and screen performer Ben Gerrard gives a very fine and believable performance. Recommended. A clever title, and an even smarter play." Sydney Arts Guide
"The play is witty, very creatively conceived….actor Ben Gerrard is sensational in the show. For 90 minutes, he is bewitching, so precise and energetic, that we all find ourselves hopelessly immersed in the story… it is for certain that we emerge thoroughly, and fabulously, entertained. His partnership with director Susanna Dowling, is clearly a match made in heaven. Design is marvellous…Alexander Berlage's lights and Marty Jamieson's sounds are particularly effective, as we find ourselves transported to a Hollywood dreamland." Suzy Goes See
"Buyer and Cellar is funny and charming. Sit back and enjoy." On The Town
"Tolins has written one of the funniest plays to emerge from the US this decade. Ben Gerrard as Alex is a wonderful guide to this strange and unusual world: a compelling storyteller who reaches out to the audience in a generous way. He has great comedic timing." Daily Review
"...dazzling, contemporary and entertaining...It's a winner!...This is the reality of theatre at its most poignant and responsible."" The Culture Concept
"Ben Gerrard takes on this production with great elan ... For a fun evening in the theatre, BUYER AND CELLAR is recommended. If you want to watch an actor with a sensibility of great modesty conjuring a performance of some magic, it is highly recommended." Kevin Jackson's Theatre Diary
"Buyer and Cellar is a wonderful night out, with lots of laughs and cleverness to keep theatre devotees enthralled." Lisa Thatcher
"... a hilarious one-man tour de force where Gerrard plays five characters: the glamorous, mysterious Barbra, her husband, the shop attendant (who gradually warms to the legendary actress, then, like everyone else, falls for her), his boyfriend (also enamoured with Barbra) and Barbra's lady in waiting.The 90-minute play's ups, downs and roundabouts keep the audience belted into a rollercoaster of emotions, each act played by Gerrard bursting at the seams with human coping mechanisms and the things that take us up and bring us down: arrogance, frailty, insecurity, love, jealousy and the idea that we all, whether we're Barbra or not, find it hard to let go of the past, and the many 'things' that we convince ourselves make us who we are." Publishing byChelle
Cast & Creatives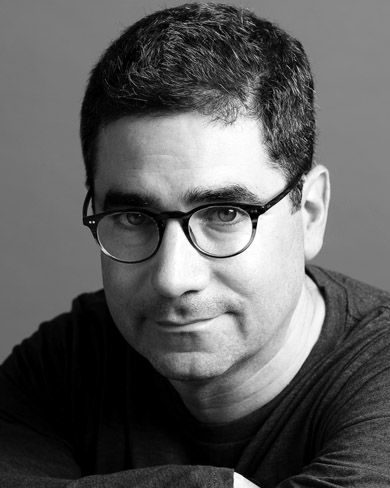 Jonathan Tolins
Playwright
Jonathan Tolins is the author of BUYER & CELLAR, which was named "Best Unique Theatrical Experience" by the Off-Broadway Alliance when it premiered at Rattlestick Playwrights Theater. Other plays include THE TWILIGHT OF THE GOLDS (Broadway, Booth Theatre), IF MEMORY SERVES (Promenade), THE LAST SUNDAY IN JUNE (Rattlestick, Century Center), and SECRETS OF THE TRADE (Primary Stages). A collection of his plays has been published by Grove/Atlantic. His film work includes THE TWILIGHT OF THE GOLDS and MARTIAN CHILD. For television, he was a writer for QUEER AS FOLK, the Academy Awards, the Tony Awards, and PARTNERS. He was the author of PUSHKIN 200: A CELEBRATION AT CARNEGIE HALL, acted as script consultant on WALKING WITH DINOSAURS: THE ARENA SPECTACULAR, and co-wrote THE DIVINE MILLENNIUM TOUR and THE SHOWGIRL MUST GO ON FOR BETTE MIDLER. He has written articles for Opera News, Opera Monthly, TheaterWeek, Time Magazine, and the Huffington Post, and is a panelist on the Metropolitan Opera Radio Quiz. He lives in Fairfield, Connecticut with his husband, the writer and director Robert Cary, and their children, Selina and Henry. He is a member of the Dramatists Guild and the Writers Guild of America.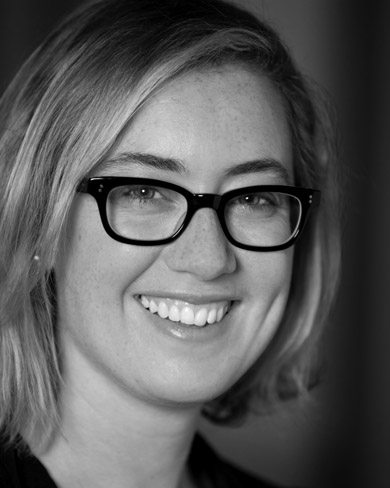 Susanna Dowling
Director
Recent productions: Darlinghurst Theatre Company: HYSTERIA by Terry Johnson. Ensemble: TRIBES by Nina Raine. CDP Productions: SNUGGLEPOT & CUDDLEPIE (adapted by Monkey Baa). NIDA: TOP GIRLS by Caryl Churchill. Illuminate Educate: NEIGHBOURHOOD WATCH by Lally Katz. Sport for Jove: A MIDSUMMER NIGHT'S DREAM. City of Sydney: THE HUNGRY GHOST created with Mei Tsering. Bell Shakespeare Company: Resident Director 2014, INTIMATE LETTERS (AD), TARTUFFE (AD), HENRY V (AD). Sydney Theatre Company: THE LONG WAY HOME by Daniel Keene (Assistant/Tour Director), IN A HEART BEAT created with Jo Turner, Education Resident Artist 2012. Griffin Independent: GIRL IN TAN BOOTS, by Tahli Corin. Belvoir: SUMMER OF THE  SEVENTEENTH DOLL by Ray Lawler (Assistant Director), THE KISS by Anton Chekhov, Kate Chopin, Peter Goldsworthy and Guy de Maupassant, YELLOW MOON by David Greig. Graduate of Trinity College, Dublin (BA), UNSW (MA) and NIDA (Grad Dip in Directing).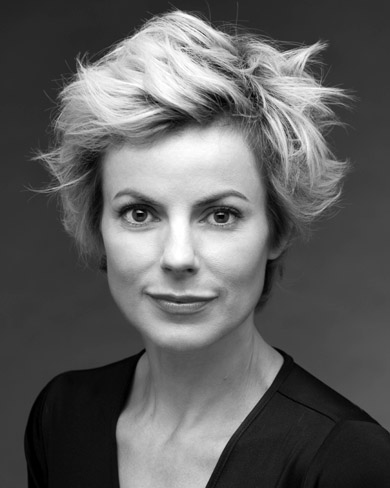 Francesca Savige
Assistant Director
Francesca holds two degrees in Theatre and Acting from QUT Brisbane, and furthered training at RADA London (Shakespeare), and Shakespeare & Company in the US. In 2015 she received a Globe International Actors Fellowship to train at Shakespeare's Globe, London. Frankie has pursued directing alongside her acting career since graduating. Experience includes directing SUCH SWEET SORROW for Bell Shakespeare's Actors at Work; assistant directing ONE FLEW OVER THE CUCKOO'S NEST, OTHELLO (Sport For Jove); CYMBELINE (Queensland University of Technology) and co-writing and directing Sport For Jove's youth theatre program THE SECOND AGE PROJECT (2013, 2014 & 2016) as part of their summer outdoor season. A 2010 Churchill Fellow, Frankie travelled to Grahamstown, South Africa to co-direct ROMEO AND JULIET for Ubom Theatre Company, and toured the production nationally to Schools Festivals. As an actor, Francesca has worked with Sport for Jove, Bell Shakespeare, Queensland Theatre Company, Griffin, Parramatta Riverside and  the Old Fitz. Frankie is a member of Equity and the proud recipient of a Sandra Bates Director's Award for 2017.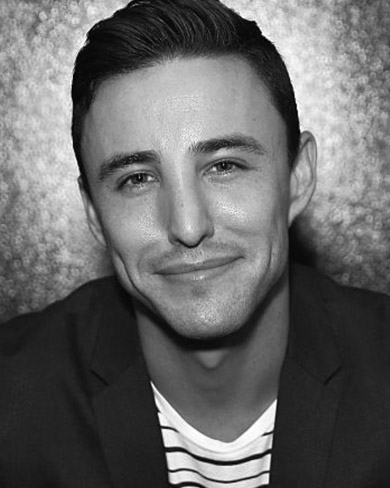 Ben Gerrard
Cast - Alex
Ben Gerrard graduated from NIDA (BA Acting) in 2006. He is best known for his television work having starred in OPEN SLATHER (Foxtel), MOLLY (2016 AACTA nominee best supporting actor, Drama), OUTLAND (ABC1), as well as the feature film WOLF CREEK 2. Other television credits include A PLACE TO CALL HOME (Foxtel), JACK IRISH: DEAD POINT (ABC), DEEP WATER (SBS), THE POWER OF 10: GALLIPOLI (7 network), and ALL SAINTS (7 Network). Theatre credits most recently include an acclaimed Sydney, Melbourne, Brisbane tour of one-man show I AM MY OWN WIFE (OrielGroup/Red Line) for which Ben received a Sydney Theatre Award nomination for Best Actor in an Independent Production. Other recent theatre credits include HIDDEN SYDNEY -THE GLITTERING MILE (Working Management) and YOU'RE A GOOD MAN, CHARLIE BROWN (Hayes Theatre Co.). Ben has also toured Australia with the cabaret smash-hit SONGS FOR THE FALLEN (Old Fitz, Seymour Centre, Brisbane Festival, Sydney Festival, Adelaide Cabaret Festival), as well as national tours of SHAKESPEARE'S R & J (Riverside) and ACTORS AT WORK (Bell). He will again be touring I AM MY OWN WIFE in 2018, and was a Mike Walsh Fellowship recipient in 2015.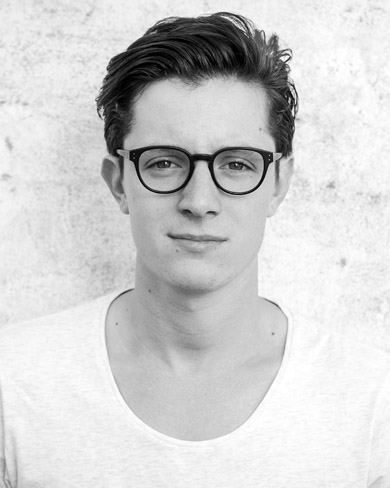 Charles Davis
Designer
Charles is a set and costume designer for theatre, opera, dance and film.
A recent graduate of NIDA, Charles also studied architectural design at Monash University. Charles' theatre designs include: BUYER AND CELLAR and THE KITCHEN SINK (Ensemble Theatre); SMURF IN WANDERLAND (Griffin Theatre/National Theatre of Parramatta); FLY (Lano and Woodley National Tour, Token Events, set); THE WHALE (Old Fitz), UNFINISHED WORKS (Seymour Centre); co-design THE GRAND HOTEL (Sydney Grammar); KANDAHAR GATE, and WRITING FOR PERFORMANCE (NIDA). Charles is associate set designer for MURIEL'S WEDDING – THE MUSICAL with Sydney Theatre Company and Global Creatures. Charles' opera designs include: THE CORONATION OF POPPEA (Pinchgut Opera); BIOGRAPHICA (Sydney Chamber Opera/Sydney Festival); OH MENSCH! (SCO, costume); HANSEL AND GRETEL directed by Michael Gow (Queensland Conservatorium); and associate set design for CARMEN directed by John Bell and THE MERRY WIDOW (Opera Australia). Upcoming work includes THE REVUE for Sydney Theatre Company and set design on SMOKE SOCIAL for Darwin Festival. Charles was nominated for a Sydney Theatre Award for THE WHALE. Charles is lecturer and mentor for NIDA's undergraduate design programme. View Charles' designs at:charlesdavisdesigner.com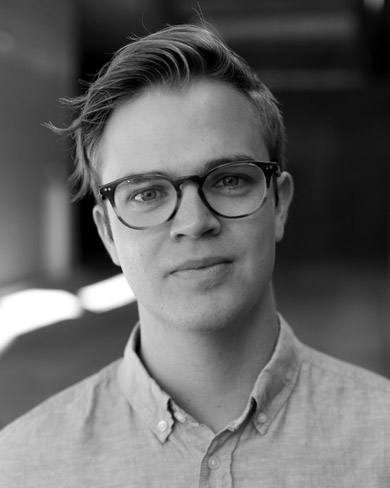 Alex Berlage
Lighting Designer
Alexander is a Sydney based Director and Lighting Designer. Recent credits include: As Lighting Designer: Sydney Theatre Company: CLOUD NINE. Griffin Independent: NOSFERATUTU,  THOMAS MURRAY and the UPSIDE-DOWN RIVER. Sydney Chamber Opera: VICTORY OVER THE SUN. Old Fitz: 4:48 PSYCHOSIS, DOUBT, CRIMES OF THE HEART, THE JUDAS KISS, THE BITTER TEARS OF PETRA VON KANT, THE WHALE, MEN, FREAK WINDS, HOWIE THE ROOKIE. Old 505 Theatre: THE BLOCK UNIVERSE, HILT. ATYP: WAR CRIMES, MOTH, BETWEEN US. Sydney Dance Company: PPY15: REVEALED. Hayes Theatre: DOGFIGHT. CRITICAL STAGES: SONGS FOR THE FALLEN. As Assistant/Associate Lighting Designer: AN INDEX OF METALS. Alexander was a participant at the 2014 Watermill Center International Summer Program and was also awarded the 2013 Peter Baynes Memorial New York Scholarship and the 2014 Leslie Walford AM Award. Alexander holds a Bachelor of Dramatic Art (Production) and Masters of Fine Art (Directing) from NIDA.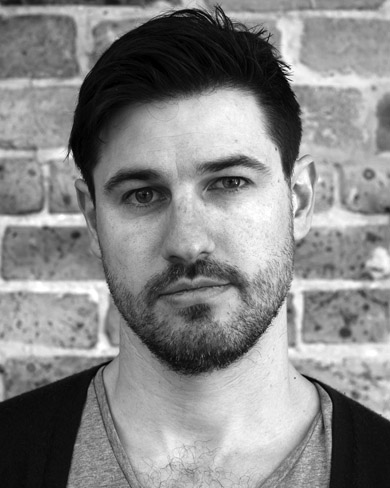 Marty Jamieson
Sound Designer
Marty is a composer and sound designer for the stage and screen. He graduated from AFTRS in 2011 where he studied Screen Music. As a composer and sound designer for theatre his credits include THE PRIDE, DEATHTRAP and CONSTELLATIONS (Darlinghurst Theatre Company), AWKWARD CONVERSATIONS WITH ANIMALS I'VE FUCKED (UNHAPPEN), ON THE SHORE OF THE WIDE WORLD, SWEET NOTHINGS and THE KNOWLEDGE (Pantsguys Productions), COMPASS (ATYP), THIS IS WHERE WE LIVE (Griffin Independent), 4000 MILES (Mophead/Catnip Productions), GLENGARRY GLEN ROSS (seriousboys) and GREAT EXPECTATIONS (ATYP Under the Wharf). Marty also composes for film as well as trailers and documentaries for Belvoir, Griffin and Darlinghurst Theatre Company.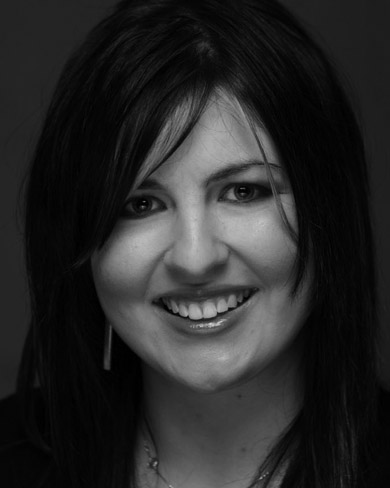 Rebecca Poulter
Stage Manager
Rebecca is a graduate of NIDA (Production). As Stage Manager: Previously for Ensemble Theatre: TWO, RELATIVELY SPEAKING, THE GOOD DOCTOR, MOTHERS AND SONS, EDUCATING RITA, DREAM HOME, BLUE/ORANGE, RICHARD III, CLYBOURNE PARK, CAMP; THE MYSTERY OF LOVE AND SEX (Darlinghurst Theatre Company), THE CRUCIBLE, A MIDSUMMER NIGHT'S DREAM, MUCH ADO ABOUT NOTHING (Sport for Jove), SONGS FOR THE FALLEN-Arts Centre Melbourne & NSW Regional Tour (Critical Stages), THE VERY HUNGRY CATERPILLAR SHOWSOH, Brisbane, Adelaide (Michael Sieders Presents), MY FIRST TIME (Kay & McLean Productions/SOH), ACTOR ON A BOX (Sydney Theatre Company), ORESTES 2.0 (Griffin  Theatre Company). As Assistant Stage Manager; DANCE BETTER AT PARTIES, AUSTRALIA DAY, BLOOD WEDDING, ZEBRA!, TRUE WEST and THE COMEDY OF ERRORS (Sydney Theatre Company), INTERPLAYInternational Tour, COUNTERMOVE (Sydney Dance Company), STRANGE INTERLUDE, THYESTES (Belvoir), BLOOD WEDDING (Malthouse Theatre). As Production Stage Manager: THE UGLY ONE, SHINING CITY (Griffin Theatre Company). As Production Manager; CYRANO DE BERGERAC, ROMEO AND JULIET, THE TEMPEST-Seymour Centre, IPAC (Sport for Jove). As Technical Stage Manager MELBOURNE INTERNATIONAL COMEDY FESTIVAL.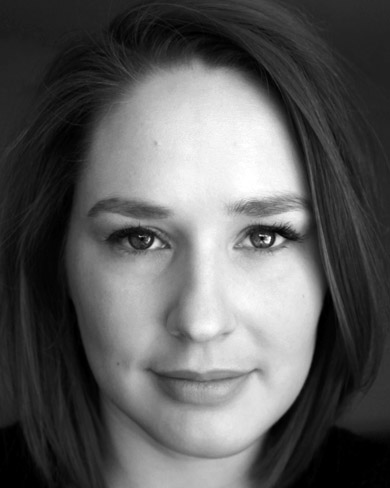 Renata Beslik
Wardrobe Coordinator
Renata is a costume supervisor, maker and milliner. She graduated from NIDA in 2007 with a Bachelor's degree in Costume Production.
Supervising credits include: THE KITCHEN SINK, BUYER AND CELLAR, WHO'S AFRAID OF VIRGINIA WOOLF?, David Williamson's ODD MAN OUT, BAREFOOT IN THE PARK, BETRAYAL, A HISTORY OF FALLING THINGS (Ensemble Theatre), THE CORONATION OF POPPEA, RAMEAU: ANACREON AND PIGMALION, THEODORA (Pinchgut Opera), HENRY V, THE WINTER'S TALE, MACBETH, INTIMATE LETTERS (Bell Shakespeare) THE TEMPEST, WOYCECK, A LIE OF THE MIND, PORT, THE THREESOME (NIDA). Design credits include: THE TEMPEST, ROMEO AND JULIET, A MIDSUMMER NIGHT'S DREAM (Sport for Jove). Costume making credits include: THE CRUCIBLE (Sport for Jove), KING KONG (Global Creatures), IN THE NEXT ROOM (STC), THE PHANTOM OF THE OPERA, LOVE EVER DIES, and many Opera Australia productions. Millinery credits include: THE GREAT GATSBY (Bazmark), THE 7 SOPRANOS (Cre8ion), MY FAIR LADY, AIDA, CARMEN (Opera Australia).
WATCH THE REHEARSAL VIDEO
WATCH THE PRODUCTION VIDEO