Free-spirited artist Renee has a sobering revelation at a New Year's Eve party. With vivacious best friend Nick by her side, she now faces a life-changing decision. This celebration of culture brings to light the importance of identity and the emotional power of multi-generational mother-daughter relationships.
Overview
Free-spirited artist Renee has a sobering revelation at a New Year's Eve party. While reflecting on the tumultuous relationships between her mother, grandmother and great-grandmother, their vivacious friend Nick is on hand to lift her spirits, but Renee is slipping.
Gumbaynggirr writer and actor Brittanie Shipway explores how the experiences of previous generations echo through time and shape the present. A LETTER FOR MOLLY is a vibrant, poignant story of reconnecting with family and looking to the future. This celebration of culture brings to light the importance of identity and the emotional power of a mother-daughter relationship.
Ticket Prices
For group bookings of 10+, please call Box office on (02 8918 3460) or email groups@ensemble.com.au
Single tickets are now on sale.
Prices correct at the time of publication and subject to change without notice.
| 2024 SINGLE TICKETS | PREVIEWS | IN SEASON |
| --- | --- | --- |
| FULL PRICE | $83 | $88 |
| SENIOR CARD | $80 | $85 |
| PENSIONER | $76 | $81 |
| GROUP 10 - 19 | $76 | $81 |
| GROUP 20+ | $71 | $76 |
| 30 OR UNDER | $40 | $43 |
| FULL-TIME STUDENT | $40 | $43 |
| MEAA/AWG | $40 | $43 |
| SCHOOL GROUPS | $25 | $25 |
Reviews
★★★★ "a remarkable achievement" "a way of telling Indigenous stories that is at once specific, uncompromisingly honest and all-embracing, and exhilaratingly original. Recommended without reservation." Limelight Magazine
"Ursula Yovich draws moving performances from all four women, weaving in live wire Joel Granger as a comic foil." "Shipway also reflects on the transgenerational erosion of culture ... as well as the sinister power of assimilation" The Sydney Morning Herald
"The opening night audience at the Ensemble thundered their applause at this, and Gumbaynggirr writer Brittanie Shipway, creating and playing Renee, must have known that she had arrived." Stage Whispers
★★★★ "a highly entertaining and touching exploration of family, Aboriginal cultural identity and womanhood." "a layered story that gives a sense of time and change ... deeply engaging." State Of The Art
"engaging and dynamic" "A letter for Molly is a fine new work that leads the Australian theatre scene in the right direction. An emotional engaging story of family that is also a part of our country's history." Broadway World
"Not to be missed." "a heart-warming celebration of more than survival over four generations of Gumbayngirr women. It is a truth-telling record of their lives as ordinary people" Canberra Critics Circle
"a tenderly funny take on family dynamics" " storytelling on one woman's own terms, and that is always a powerful statement ... No woman should need to subscribe to any notion or definition of what a valid woman is." Suzy Goes See
"shockingly pertinent" "Shipway's script wove in and out of personal and public histories to explore the contextual limitations on Aboriginal women's lives and how big and small events can effect the delicate mother/daughter relationship. Night Writes
Cast & Creatives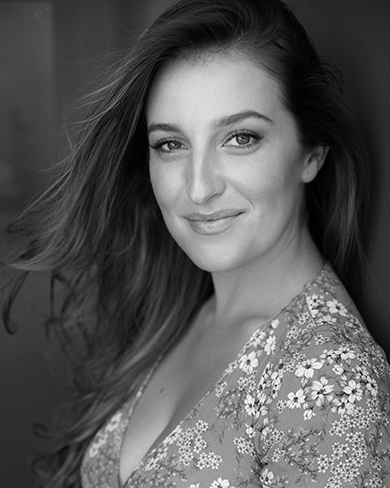 Brittanie Shipway
Playwright & Cast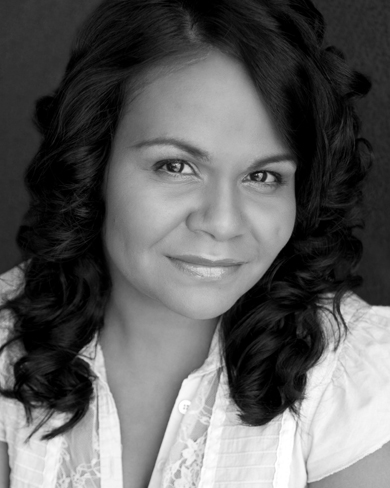 Ursula Yovich
Director & Understudy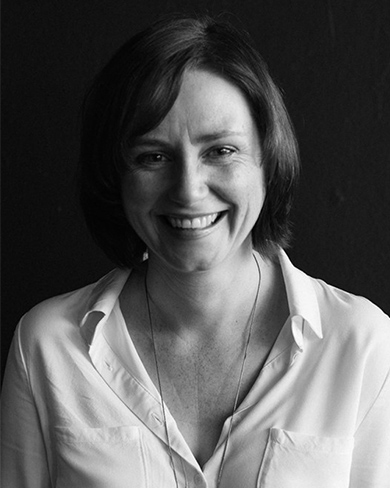 Erin Taylor
Assistant Director
Alison Williams
Visual Art & Cultural Consultant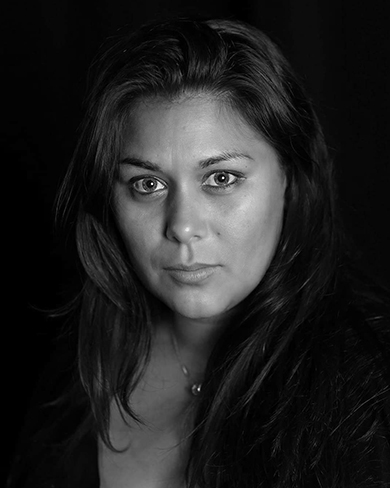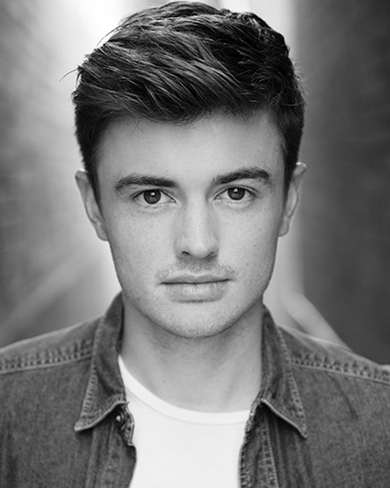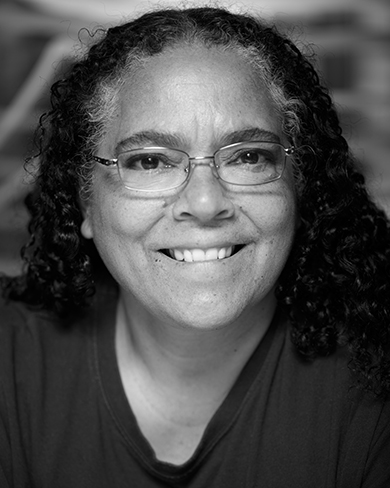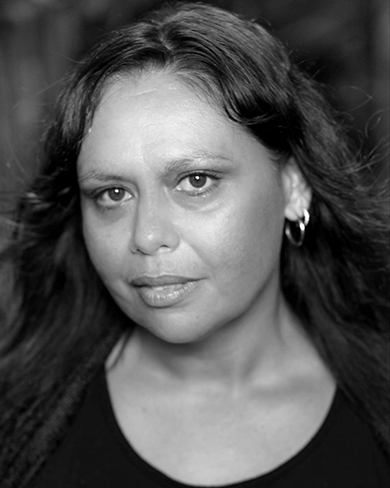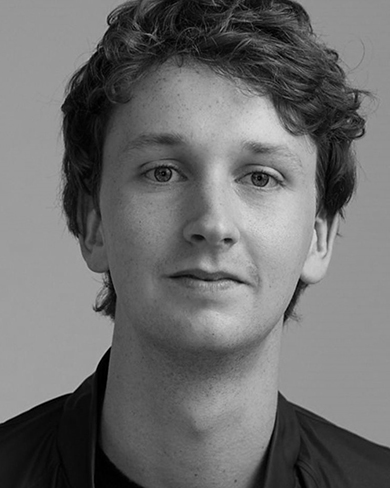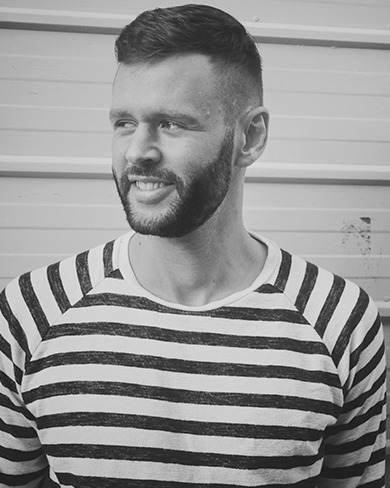 Hugh O'Connor
Set & Costume Designer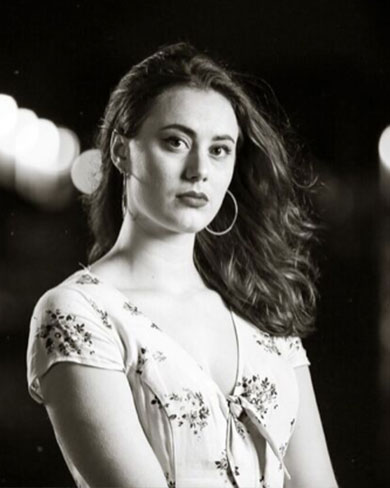 Kelsey Lee
Lighting Designer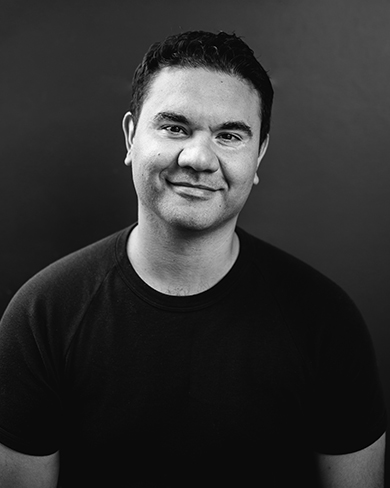 Brendon Boney
Composer & Sound Designer
Morgan Moroney
Video Designer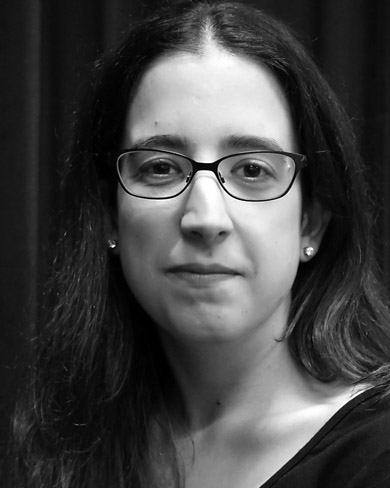 Lauren Tulloh
Stage Manager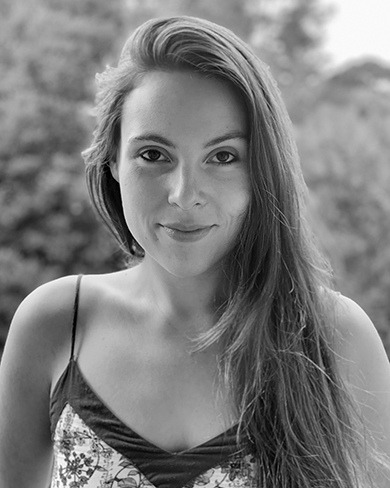 Bronte Schuftan
Assistant Stage Manager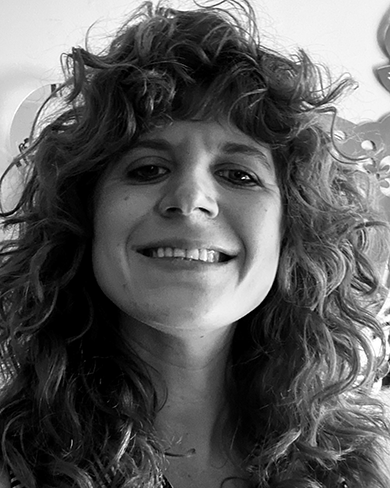 Sara Kolijn
Costume Supervisor
Miranda Middleton
Workshop Dramaturg
PLAYWRIGHT'S NOTE
It is often not until adulthood that our perspective of our parents matures into one of understanding. As children, we perceive them as providers, before they reveal to us their fallibility during our teenage years. Adulthood, however, brings with it a more balanced awareness.
For me, this transition occurred on Mother's Day 2020, when mum and I got lost out bush in the Blue Mountains. With the absence of any phone signal (or any general sense of direction) we talked and, for the first time, I felt like I had heard her story. The next day, I sat down and wrote A LETTER FOR MOLLY.
The story poured out in three days: rooted in my Gumbaynggirr ancestry and the stories of four (and a half) generations of Aboriginal women, it mapped the loss of culture against a backdrop of highly effective assimilation policies. It was here that the protagonist Renee would reconnect with her mother and the culture that was stolen so many generations ago.
May this story signify a hopeful reclamation of culture; may we Dream into the future with both wonder and understanding.
– Brittanie Shipway
DIRECTOR'S NOTE
I didn't grow up wanting to be in the theatre. In fact, I didn't know what theatre was. It seemed to me a place likened to an old dusty library overflowing with dormant stories. Theatre was where you went to die. However, I would soon discover that this mysterious, enigmatic place is where stories take seed and blossom under the heat of the stage lights. I finally saw and felt the dusty black drapes a-washed in tales living, thriving and growing. I was awoken to magic of theatre when I got to experience my first play, Louis Nowra's COSI. It dazzled my young mind and I was hooked. I have since been drawn to Australian plays and new Australian works but especially black stories… First Nations voices. The quietness of the past has been shattered and our convictions, our beliefs have risen to challenge you. To bring you into our world.
A LETTER FOR MOLLY confronts the themes of womanhood in Aboriginal families. The way our sometimes shameful history has shaped our black women and how we raise our children and families. How the onslaught of early settlement along with the destructive brutality and cruelty can break the bonds that bind us. How family can diverge from it's values under these conditions. Where kindness and love once lived, the space is now shared with pain, distress and hardness. Can we find stability when we carry our ancestors demons?
Family stories and memories long settled, layer upon layer, fluctuating between what really happened and what becomes family legend. Shipway's ode to her mother, her mother's mother and all who have walked before her is a creation in brush stroked dreaming.
– Ursula Yovich
Audience Reactions
"The relationships between the mother, daughter and grandmother was something I could relate to even though I am not indigenous. The acting was terrific. I hope this play is recognised and gets to wider audiences across Australia and the World! Well done Ensemble!"
Anne Hall (19 May 2022)
Download Your Program
Discover more about A LETTER FOR MOLLY with our digital program. It's packed full of info about the show including notes from Playwright Brittanie Shipway, and Director Ursula Yovich, plus photos and more!
Special Performances
Audio Described
Thu 2 Jun 11am
Sat 4 Jun 4:30pm
Tactile Tours are available 1 hour prior to Audio Described performances, please contact the Box Office to book.
Q&A Session
Wed 18 May 8:15pm
Wed 25 May 11am
Sat 28 May 1pm (Reconciliation Week 2022)
Free Teen
National Reconciliation Week 2022

NATIONAL RECONCILIATION WEEK – 27 MAY TO 3 JUNE 2022
Australia's National Reconciliation Week falls during the last week of performances of A LETTER FOR MOLLY.
The Ensemble Theatre is pleased to be presenting ten-performances of this new work during Reconciliation Week, including a Q&A Session on Saturday, 28 May 2022.
This year's National Reconciliation Week theme is 'BE BRAVE. MAKE CHANGE.'
It is a challenge to all Australians— individuals, families, communities, organisations and government— to Be Brave and tackle the unfinished business of reconciliation so we can Make Change for the benefit of all Australians.
Brittanie Shipway's A LETTER FOR MOLLY is a wonderful representation of generational challenges and change. A celebration of brave First Nations Women, driving change in their lives through the lens of motherhood. Their stories show that while the journey may have started, it is far from finished, and we all need to be brave, make change, and demand further change where it is needed.
Ensemble Theatre is pleased to present this important work during 2022 National Reconciliation Week.
Come and join Ensemble Theatre for A LETTER FOR MOLLY, before or during National Reconciliation Week 2022.
COVID SAFETY MEASURES
We will be reviewing our COVID Safe plan for 2022 performances, in accordance with the NSW Government's health advice. For performances of A LETTER FOR MOLLY, patrons must be vaccinated and the wearing of masks is compulsory in the theatre until at least Saturday, 4 June 2022.