YOUR SAFETY IS OUR PRIORITY
As a COVID Safe registered business, Ensemble Theatre's procedures and policies are regularly reviewed against the latest NSW Government advice.
To help us keep you safe, please follow our health and safety measures.
All eligible visitors must be fully vaccinated against COVID-19 at the time of attendance
All audience members, staff and artists who are able to receive a COVID-19 vaccine must be fully vaccinated before entering the theatre. Ensemble Theatre supports the Australian Government's health advice that vaccination is the most effective way to protect against COVID-19.
What happens if I'm unable to produce proof of vaccination status at time of attendance?
Please do not book tickets for performances if you will not be fully vaccinated by the time of your attendance. If you cannot present proof of full vaccination or a medical contraindication certificate on arrival at the theatre, you will not be permitted access. Every effort will be made to accommodate reasonable exchange or return requests, but full vaccination is a clear condition of entry until at least Saturday 23 April 2022. You will not automatically be entitled to a refund.
What does fully vaccinated mean?
Fully vaccinated means a person aged 16 years or over who has had 2 doses of a COVID-19 vaccine. We strongly recommend allowing 14 days between the 2nd dose and your attendance.
What if I cannot get vaccinated?
We appreciate that our younger audience members may not yet have access to vaccinations. Those aged under 16 may attend with a fully vaccinated adult.
If you cannot be vaccinated for medical reasons please ensure you carry a completed contraindication certificate with you as this is the only exception accepted by NSW Health. The certificate must be completed and signed by your doctor.
When do I need to be fully vaccinated?
Your vaccination status will be checked on arrival at the theatre, not at the time of booking.
How do I prove that I'm fully vaccinated?
On arrival at the theatre you'll be asked to present your COVID-19 Vaccination Certificate.
You can now add your COVID-19 digital certificate to the Service NSW app, the same app that you use to scan the QR code when checking in. For instructions on how to add your certificate to the Service NSW app visit service.nsw.gov.au
You can also display it digitally on the Express Plus Medicare App or visit your Medicare account online through myGov and download the certificate into a smartphone wallet.
Alternatively, you can show a printed version of your COVID-19 Vaccination certificate or your immunisation history statement. For more information about accessing your COVID-19 Vaccination Certificate visit servicesaustralia.gov.au
Are your staff vaccinated?
Yes, all eligible staff members are fully vaccinated.
Wear a face mask at all times in the theatre
Pop on your face mask before you enter the building. If you forget to bring one, please ask a member of staff for a complimentary mask. Audience members aged 12 or over are required to wear a mask ask at all times in the foyer and during the performance, unless eating or drinking. It is also highly recommended that audience members aged 11 or younger wear a mask at all times.
Do you allow an exemption if I am unable to wear a face mask?
We follow the NSW Health guidelines for mask exemptions. If these apply to you, please alert a member of staff to get a mask exemption sticker which must be worn at all times while on site.
Please be respectful to people who are not wearing a mask as the reasons for not wearing a mask are not always visible or obvious.
Check-in using the Service NSW QR Code
To assist with contact tracing, Download the Service NSW app before you arrive. Use the camera on your phone to scan the QR code at the entrance and show a member of staff your successful check-in. Staff will be on hand to help.
Have your ticket handy
We recommend getting your tickets emailed to you a week prior to your event. This helps reduce points of contact and it's good for the environment. Download your eTicket and have it handy on your phone or bring a print out.
If you've opted to collect your ticket from the Box Office, you can pick these up from 1 hour before the show. During this time the Box Office is limited to ticket collection for the current performance only. No refunds, exchanges or collections for other shows will be processed.
Tickets will be scanned on entry to the auditorium.
OPEN AT 100% CAPACITY
The theatre is now open at 100% capacity.
Social distancing is not required in the auditorium, but other safety measures are in place such as mandatory face masks and an increased cleaning schedule. To help us enforce mask-wearing, food and drink will not be permitted in the auditorium.
If you have an access or seating requirement, please contact the Box Office on (02) 8918 3400.
Physical distancing
Where possible in the foyer, try to maintain 1.5 metres from others. Please follow staff instructions as you may be directed to an overflow area to avoid congestion. The lift is limited to 2 customers at a time.
Practice good hand hygiene
Please use the hand sanitisation stations provided at the entrance and throughout the venue. Wash your hands with soap for at least 20 seconds in our restrooms.
Upgraded air-conditioning
We have recently upgraded our filtration system in the theatre to optimise air flow by increasing the intake of fresh air from outside and reducing recirculated air inside the theatre.
Intensive cleaning
Our increased cleaning schedule includes a thorough cleanse of the auditorium before the show, during interval and after every performance. Hospital-grade disinfectant is used to sanitise high touch surfaces such as handrails, doors and counters.
Jim's Foyer Bar Temporarily Closed
To ensure social distancing in our Foyer area, Jim's Bar is temporarily closed. Apologies for the inconvenience but we're sure you can appreciate this decision is in the interest of everyone's safety.
Fancy a bite to eat? Bayly's Bistro is still open, operating under the 2 square metre rule. Please see below for more info.
Can I take a drink into the theatre?
No eating or drinking is permitted in the auditorium. This will greatly help us ensure everyone wears their mask during this period of easing COVID-19 restrictions.
Bayly's Bistro is Open
The restaurant capacity is limited at the moment, operating under the 2 square metre rule, so please book in advance to secure your table.
You may remove your mask when seated and dining at Bayly's Bistro, but please remember to pop it back on.
As contactless payments are preferred, please bring a credit or debit card for on-site purchases.
For more info about the menu and to reserve your table, please visit ensemble.com.au/bistro.
Avoid bringing large bags
To reduce contact points, we are not operating a cloaking service.
Don't visit if you feel unwell
Please don't visit if you're unwell, have experienced cold or flu symptoms in the last 14 days, are awaiting results of a COVID-19 test, live with someone awaiting results or have been directed to self-isolate by NSW Health. Please err on the side of caution and contact the Box Office on (02) 8919 3400 prior to your performance. We'll try our best to arrange an alternative performance, credit or refund where appropriate.
If you become unwell during your visit or notice another audience member displaying flu symptoms, alert a staff member immediately.
If you test positive for COVID-19 within 2 days of attending a performance, please notify us by calling Box Office on (02) 8919 3400.
Review of COVID-19 Policy
In accordance with the NSW Government's reopening plan, the Ensemble Theatre returned to 100% capacity on 1 December 2021.
To provide confidence and certainty to audience, staff and artists, Ensemble Theatre will maintain the requirement for all staff and visitors to be fully vaccinated and wear a mask for all performances of JOHN BELL: AND ANOTHER THING…, KILLING KATIE: CONFESSIONS OF A BOOK CLUB, NEARER THE GODS and LOVE LETTERS until at least Saturday 23 April 2022.
The Joint Statement by Theatres in Sydney in respect of COVID-19 can be read in the section below and will operate until at least 28 February 2022.
We'll continue to review our COVID Safe plan in line with the NSW Government's advice.
JOINT STATEMENT BY THEATRES IN SYDNEY
Please note: In the interest of the safety of our audience, staff and artists, Ensemble Theatre has decided to streamline our COVID SAFE plan until the end of our NEARER THE GODS season on Saturday 23 April 2022. Alongside the other Sydney theatre companies, we will be reviewing our safety measures at the end of February 2022.
Friday 21 January 2022
JOINT STATEMENT BY THEATRES IN SYDNEY
This joint statement by theatres in Sydney acknowledges the significant and specific impacts that COVID-19 pandemic has had on the performing arts industry around the world, and specifically in Sydney. This impact extends to our artists, audiences, employees, partners, donors, funders and other stakeholders.
We recognise the ongoing risk presented by COVID-19 and are committed to operating in a way that ensures the safety and wellbeing of all our stakeholders.
We are committed to maintaining COVID-Safe policies that meet or exceed the conditions set out in Public Health Orders as released from time to time by the NSW Government Health Department.
We believe as a collective of theatres operating in Sydney that consistency across theatre venues provides certainty and security to our artists, audiences, employees, partners, donors, funders, and other stakeholders that is beneficial for the sector as a whole, as well as individual theatre companies and producers, both large and small.
With this in mind, we will maintain a requirement for all visitors to our venues to be fully vaccinated while on-site through to 28 February 2022. Please note that individuals under the age of 16 are excluded from this requirement.
We further require that masks are mandatory while in theatre auditoriums and indoor spaces (except when you are eating and drinking). This is regardless of any movements in the Public Health Order.
Individuals aged between 12 and 15 are also required to wear a fitted mask at all times in our theatres and indoor spaces. Masks are strongly recommended for individuals aged under 12.
These settings will be reviewed, and relevant changes made to our policies as required.
We are thrilled to have reopened and to have the opportunity to once again produce and present exceptional and memorable live theatre on our stages.
Names of signatories to the joint statement:
Bell Shakespeare, Belvoir St Theatre, Darlinghurst Theatre, Ensemble Theatre, Flight Path Theatre, Griffin Theatre, Hayes Theatre Co, Kings Cross Theatre, NIDA, Red Line Productions, Seymour Centre,  Sydney Theatre Company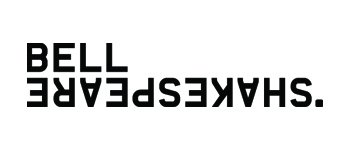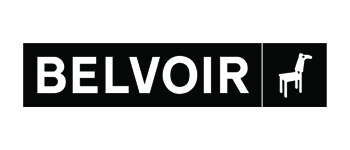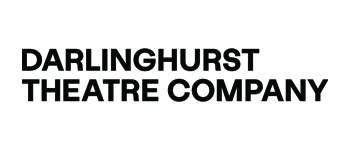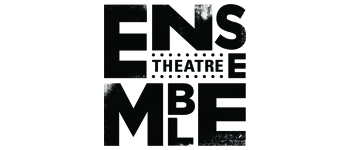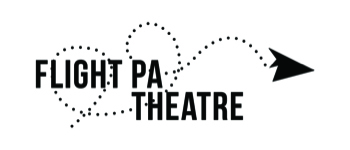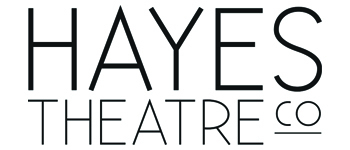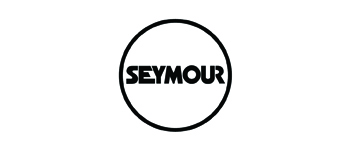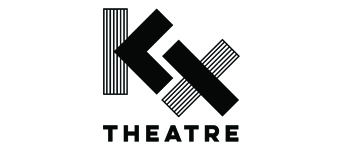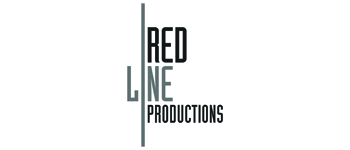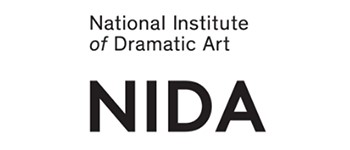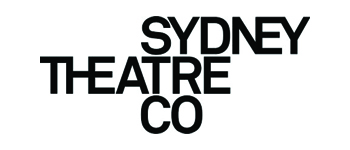 Thank you
We look forward to welcoming you to the theatre and greatly appreciate your support and understanding. Please note that visitors who do not comply with these conditions will not be permitted access or will be asked to leave the theatre. Penalties for breaching the Public Health Order apply. We want to make your Ensemble experience as safe and enjoyable as possible. Thank you.