Norman doesn't exactly look like one of the world's great lovers. There's no square jaw or twinkle in his eye. Instead he has a beard that wanders aimlessly, a penchant for puffa puffa rice and the libido of an oversexed sheepdog.
Overview
It was supposed to be so simple. Sarah and Reg were to visit the sprawling country house of Reg's invalid mother and give his sister Annie a well-deserved break from her caretaker duties. But the unexpected arrival of Norman means that nothing is set to go to plan.
THE NORMAN CONQUESTS are a collection of three plays. Whenever they are programmed around the world they are always one of the hottest tickets in town. Set in 1981, these highly regarded comedy masterworks will be a special event to close the year.
Calendar
15 Nov 2018
11:00 am
Audio Described
Limited Seats
18 Nov 2018
5:00 pm
Audio Described
Limited Seats
Sold Out
11 Dec 2018 11:00 am
22 Dec 2018 4:30 pm
27 Dec 2018 8:15 pm
29 Dec 2018 4:30 pm
29 Dec 2018 4:30 pm
02 Jan 2019 8:15 pm
03 Jan 2019 8:15 pm
06 Jan 2019 5:00 pm
BUY TICKETS
Ticket Prices
| | | |
| --- | --- | --- |
| | PREVIEWS & WEEKLY MATINEES | ALL EVENINGS & WEEKEND MATINEES |
| Full Price | $69 | $73 |
| Seniors Card | $65 | $70 |
| Pensioner | $61 | $66 |
| Groups 10-19 | $65 | $70 |
| Groups 20+ | $61 | $66 |
| Club 30 | $43 | $43 |
| Full-Time Student | $35 | $35 |
| MEAA/AWG | $38 | $38 |
| School Groups | $25 | $25 |
BUY TICKETS
Reviews
"Blissful…brilliantly ingenious…the dramatic technique is dazzling." The Telegraph UK
"…one of the comic events of the year…Such a three-dimensional experience in the theatre is unique not only because of the intricacy of the plotting, but because of the consistent quality of the laughs." Evening Standard
Cast & Creatives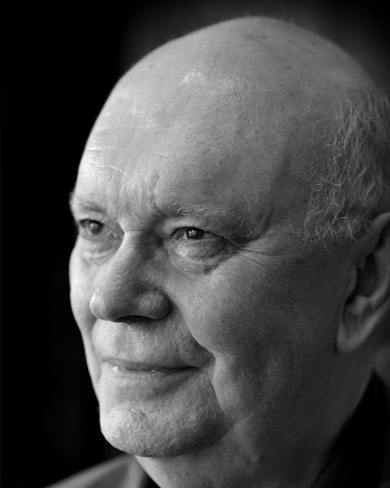 Alan Ayckbourn
Playwright
Alan has spent his life in theatre, rarely if ever tempted by television or film, which perhaps explains why he continues to be so prolific. To date he has written 80 plays and his work has been translated into over 35 languages, is performed on stage and television throughout the world and has won countless awards.
Major successes include: RELATIVELY SPEAKING, HOW THE OTHER HALF LOVES, ABSURD PERSON SINGULAR, BEDROOM FARCE, A CHORUS OF DISAPPROVAL and THE NORMAN CONQUESTS. Recently, there have been revivals of SEASON'S GREETINGS and A SMALL FAMILY BUSINESS at the National Theatre and in the West End productions of ABSENT FRIENDS, A CHORUS OF DISAPPROVAL, RELATIVELY SPEAKING and HOW THE OTHER HALF LOVES.
In 2009, he retired as artistic director of the Stephen Joseph, where almost all his plays have been and continue to be rst staged. In June of 2014 an extremely successful visit of the SJT Ayckbourn Ensemble company to the Brits-off-Broadway Festival at 59E59 Theaters, New York staging his two new 2013 plays ARRIVALS & DEPARTURES and FARCICALS, and a revival of his 1992 play TIME OF MY LIFE attracted uniformly excellent reviews; ARRIVALS & DEPARTURES being included in Time Magazine's Top Ten Productions of the Year whilst also receiving an enthusiastic salute from the New York Times.
In 2016, he returned to the festival with HERO'S WELCOME and a revival of CONFUSIONS, both productions receiving equally wholehearted plaudits. He received the 2016 Oxford Literary Festival's Honorary Fellowship and in recent years, he has been inducted into American Theatre's Hall of Fame, received the 2010 Critics' Circle Award for Services to the Arts and became the rst British playwright to receive both Olivier and Tony Special Lifetime Achievement Awards.
He was knighted in 1997 for services to the theatre.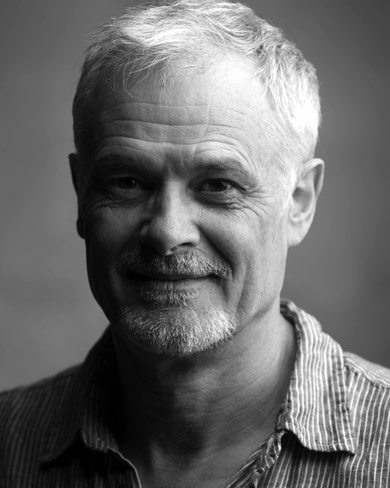 Mark Kilmurry
Director
Mark is the Artistic Director of Ensemble Theatre.
For Ensemble's 2018 season Mark will be directing SHIRLEY VALENTINE, REG LIVERMORE'S THE WIDOW UNPLUGGED OR AN ACTOR DEPLOYS and THE NORMAN CONQUESTS TRILOGY.
Recent directing credits include: NEVILLE'S ISLAND, TWO, ODD MAN OUT, RELATIVELY SPEAKING, BAREFOOT IN THE PARK, BETRAYAL, GOOD PEOPLE, MY ZINC BED, EDUCATING RITA, ABSENT FRIENDS, OTHER DESERT CITIES, THE ANZAC PROJECT, RICHARD III, THE GLASS MENAGERIE, FRANKENSTEIN, MANAGING CARMEN, RED, THE SPEAR CARRIER and HAMLET.
Mark's recent acting credits include: Frank in EDUCATING RITA, Richard in RICHARD III, Hamlet in HAMLET, Otto in THE ACT, Angus in THE DRAWER BOY and Serge in ART.
Mark's recent plays and adaptations include; RICHARD III (with Patrick Dickson), HAMLET (with John Trutwin), THE BIG DRY (based on the novel by Tony Davis), CASANOVA (based on the TV series by Russell T Davis), DIARY OF AN OLYMPIC CABBIE (Based on the book by Anthony Sharwood), MERCY THIEVES; HAPPY AS LARRY & VIV and ONE SHOT.
Mark is the recipient of two Norman Kessell Memorial Awards for an Outstanding Performance by an Actor for his roles in HAMLET and JAPES and was awarded the 2006 Hayes Gordon Memorial Award for Important Contribution to Theatre.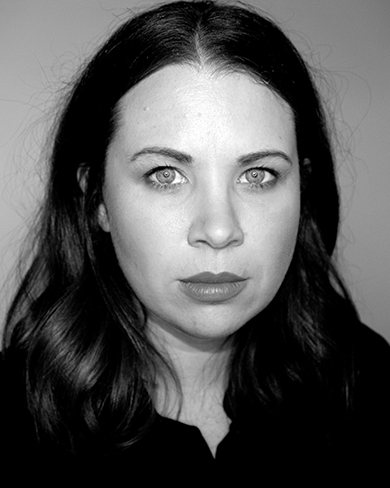 Liz Arday
Assistant Director
Liz Arday is the 2018 recipient of the Sandra Bates Director's Award.
For Ensemble Theatre, Liz was Assistant Director under Shannon Murphy for CIRCLE MIRROR TRANSFORMATION in 2012 and will assist Mark Kilmurry on THE NORMAN CONQUESTS trilogy in 2018. Liz's other Assistant Director credits include BEACHED (Griffin Theatre), THE LUNCH HOUR and AS YOU LIKE IT (Siren Theatre), and THE VOICES PROJECT: THE ONE SURE THNG (ATYP). As Director, Liz's credits include YOURS THE FACE, DEBRIS, THE EISTEDDFOD, A WOMAN ALONE (LZA Theatre), RIDE (Red Scarf Theatre, London), LOVELY UGLY (Griffin Theatre), HEDDA GABLER, THREE SISTER, JESUS, YOUR HEART IS MY PIÑATA, THIS IS BABY DOLL (Factotum). Liz will direct a rehearsed reading of Tracey Trinder's new work KILLING KATIE: CONFESSIONS OF A BOOK CLUB for Ensemble in August 2018.
Liz is a graduate of the VCA Director's Course and also holds a Bachelor of Arts from Macquarie University.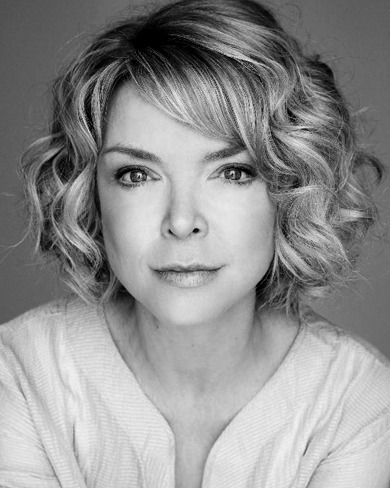 Danielle Carter
Cast - Sarah
Danielle returns to the Ensemble having previously appeared in E-BABY, MY ZINC BED, RICHARD THE THIRD, THE GINGERBREAD LADY, MY WONDERFUL DAY, ABSURD PERSON SINGULAR, FACE TO FACE and THE QUARTET FROM RIGOLETTO. A graduate of NIDA, other selected theatre credits include AWAY and HYPOTHALAMANIA (Sydney Theatre Company),
A MIDSUMMER NIGHTS DREAM (Theatre Works/Original Shakespeare Company) and STILL (Malthouse Theatre Company).
Selected television appearances include OFFSPRING (Season 7), HOUSE HUSBANDS, MR AND MRS MURDER, PAPER GIANTS – MAGAZINE WARS,  SOMETHING IN THE AIR, UNDERBELLY, MEDIVAC as well as the US series LOST WORLD, BEASTMASTER, TALES OF THE SOUTH SEAS and SALEMS LOT.
Film credits include NOTHING BETTER, THE LEGEND MAKER, REASON TO SMILE, LAST DANCE, KNOWING, EUSTICE SOLVES A PROBLEM, THE BLUE LADY, THE FORTUNE TELLER, A FEW THINGS I KNOW ABOUT HER, SWEET AS A PEACH and the soon to be released RIP TIDE.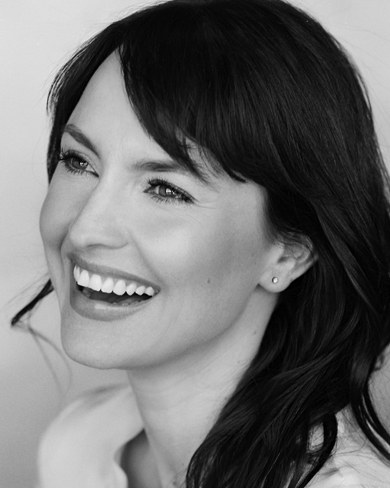 Rachel Gordon
Cast - Ruth
Rachel graduated of the National Institute Dramatic Art (NIDA). Rachel has worked extensively in theatre and was most recently seen in ODD MAN OUT (Ensemble Theatre) and MTC's production of JASPER JONES. Other theatre credits include: KING LEAR and MACBETH (Bell Shakespeare); DAYLIGHT SAVING (Darlinghurst Theatre Company); BETWEEN TWO WAVES (Griffin Theatre Company); CONCUSSION and DON JUAN (Sydney Theatre Company); BOSTON MARRIAGE, LET THE SUNSHINE and NINETY (Melbourne and Queensland Theatre Companies); MANAGING CARMEN and WIT (Ensemble Theatre); BOEING BOEING (New Theatricals); ALL THINGS CONSIDERED, DEATH DEFYING ACTS, LAST NIGHTS OF BALLYHOO and CRIMES OF THE HEART (Marion St Theatre) OUT THERE (Hair Of The Dog Inc), TAMING OF THE SHREW (EHJ Productions) and BIG HAIR IN AMERICA (Hot House Theatre Company). She was also Assistant Director on The Ensemble Theatre production of SEMINAR in 2013.
Rachel's film credits are RAZZLE DAZZLE and THUNDERSTRUCK. In television Rachel's credits include: THE SECRET DAUGHTER, THE COMEDY SHOWROOM: THE LETDOWN, THE MOODY'S, THE GENTLEMEN'S GUIDE TO KNIFE FIGHTING, A MOODY CHRISTMAS, HOME & AWAY, NEIGHBOURS, BLUE HEELERS, THE COOKS, THE COAST, WHITE COLLAR BLUE, FARSCAPE, ALL SAINTS, BACKBERNER, NEVER TELL ME NEVER and BIG SKY.
In 1994 Rachel received a Logie Award nomination for Best Female New Talent for her role on BLUE HEELERS. In 2007 Rachel was personally trained by Al Gore and The Australian Conservation Foundation as a Climate Change Presenter for THE CLIMATE PROJECT.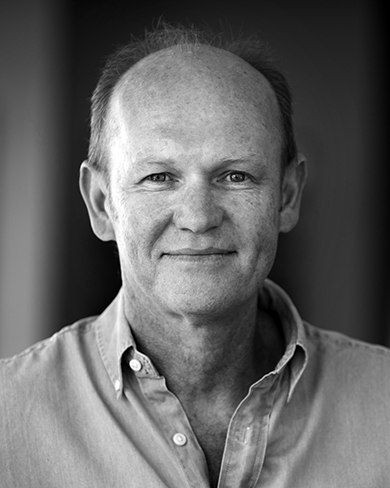 Brian Meegan
Cast - Reg
For The Ensemble Theatre Brian has appeared IN TWO, A HISTORY OF FALLING THINGS, ABSENT FRIENDS, NEIGHBORHOOD WATCH, FRANKENSTEIN, THE ACT, MY WONDERFUL DAY, NINETY, ABIGAIL'S PARTY, CHAPTER TWO, ART, THE HEARTBREAK KID, MACBETH, WRONG FOR EACH OTHER, ALARMS AND EXCURSIONS and THE BOYS NEXT DOOR. His other theatre credits include COCK for Red Line Productions, GLEN GARRY GLEN ROSS for the Western Australian Theatre Company and A MIDSUMMER NIGHT'S DREAM and THE GRASS WIDOW for The Hole in the Wall Theatre Company. BREAKING THE SILENCE for Marion Street, MUCH ADO ABOUT NOTHING for Shakespeare in the Park, HAMLET, HENRY IV, OTHELLO and ANTHONY AND CLEOPATRA for The Sydney Theatre Company and KING LEAR for The Studio Company. Brian also co-wrote his own show, THE BOYS GOTTA BONK which toured to Sydney, Melbourne and Perth.
For Television he has appeared IN DEVILS DUST, UNDERBELLY "BADNESS", A MODEL DAUGHTER – THE KILLING OF CAROLINE BYRNE, SEA PATROL, WATER RATS, ALL SAINTS, GRASS ROOTS, STINGERS, BLUE HEELERS, BLUE WATER HIGH and THROUGH MY EYES. Brian played the regular character of Colin Thompson on GOING HOME for SBS. For the ABC he has appeared in MARKING TIME and CURTIN. His voice over credits include PETALS for ABC, OZ THE MAGICAL ADVENTURE – Interactive DVD and DEADLY for Yoram Gross, voice work on the Interactive game BORDERLANDS for 2K Australia P/L. Brian's film appearances include PRIME MOVER, $9.99, JOYRIDER, THREADED, RISK and THE ILLUSTRATED FAMILY DOCTOR.
Brian graduated from WAAPA in 1984.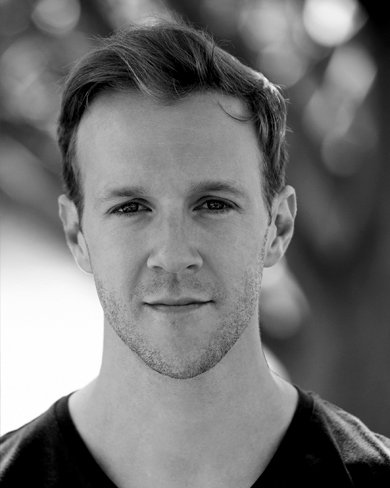 Sam O'Sullivan
Cast - Tom
Originally from Perth, Sam completed a Bachelor of Arts at Curtin University, majoring in Film and Television before moving to Sydney to attend the National Institute of Dramatic Art.
Since graduating, Sam's theatre credits include the HOBO Collective's MEN WITHOUT SHADOWS, Toby Schmitz's, CAPTURE THE FLAG, the 2011 JUST FOR LAUGHS COMEDY GALA, the Rodney Seaborn Award winning play, SPROUT, Australian Youth Workshop's SHAKESPEARE ON TRIAL, Pantsguys' multi-award winning production of Simon Steven's, PUNK ROCK, Cathode Ray Tube's A STEADY RAIN, POSTNUPTIALS for AnotherBrightIdea and the Sydney Mardi Gras Festival, PLAYHOUSE for NIDA and Stories Like These, THE REMOVALISTS for The Rock Surfers, HILT for Mirror Mirror, MUSIC for Stories Like These and Griffin Independent, CONSTELLATIONS for the Darlinghurst Theatre Company, PLATONOV for Mophead Productions, KILL THE MESSENGER for Belvoir St Theatre, MY ZINC BED and A HISTORY OF FALLING THINGS for Ensemble Theatre and JOURNEY'S END for Cross Pollinate Productions. His screen credits include short films LITTLE LOVE, SIMPLETON, ZOMBIE CASE STUDY, DASH and BACKPACK and TV series BLACK COMEDY, WONDERLAND, PACKED TO THE RAFTERS, HOME & AWAY and FAST TRACKS.
As a writer, his first full-length play, THE BLOCK UNIVERSE (OR SO IT GOES) premiered in 2016 at the Old 505 Theatre. Later that year, Sam was commissioned in the New Fitz Writing Program, leading him to write THE WIND IN THE UNDERGROUND, which premiered in May, 2017.
Sam was nominated for Sydney Theatre Awards for his performances in PUNK ROCK and JOURNEY'S END and THE BLOCK UNIVERSE was nominated for Best Independent Production.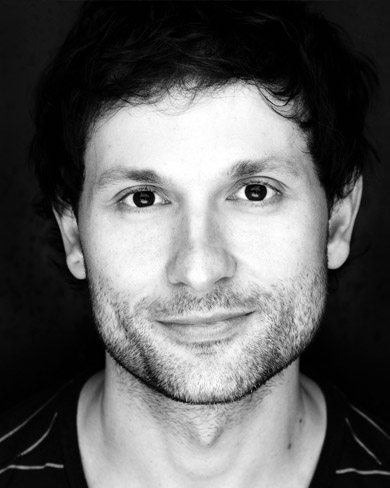 Yalin Ozucelik
Cast - Norman
Yalin is thrilled to be making his Ensemble Theatre debut in THE NORMAN CONQUESTS in 2018.
He has appeared on stages right across Australia, most recently for the Sydney Theatre Company in the 2017 national tour of 1984 (Headlong, State Theatre Company of South Australia). Selected theatre credits include: OTHELLO, HENRY 4, KING LEAR (Bell Shakespeare); CYRANO DE BERGERAC, VERE[FAITH], GROSS UND KLEIN, BLOOD WEDDING, (Sydney Theatre Company); THE GREAT FIRE, IVANOV, THE KISS, BAGHDAD WEDDING (Belvoir); CYRANO DE BERGERAC (Sport for Jove), receiving a Sydney Theatre Award for playing the titular role; WHEN THE RAIN STOPS FALLING (Brink Productions); and the Helpmann Award-winning REFLECTIONS ON GALLIPOLI with the Australian Chamber Orchestra. Yalin recently featured in two television series, GALLIPOLI and DEADLINE GALLIPOLI. He helped voice the computer game ROME: TOTAL WAR and is also the central character in award-winning independent comic BURGER FORCE.
Yalin graduated from NIDA in 2007.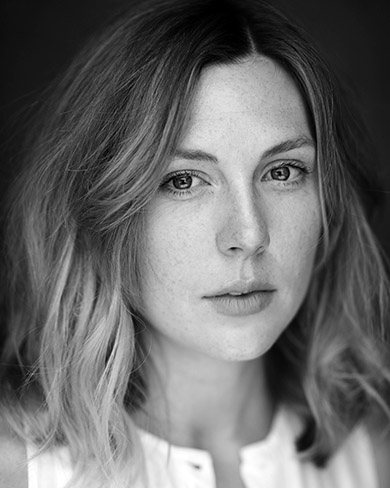 Matilda Ridgway
Cast - Anne
Matilda is an award winning actor, theatre maker and arts educator. For the Ensemble Theatre she has performed in PROOF, SEMINAR, MY WONDERFUL DAY, BROOKLYN BOY and RUBY SUNRISE. Her other theatre credits include THIS THIS IS MINE (Corinthian Food Store), JASPER JONES (Belvoir), HAMLET, HENRY 4 and THE PLAYERSs (Bell Shakespeare), CRUCIBLE, MIDSUMMER NIGHT'S DREAM, A DOLL'S HOUSE and MUCH ADO ABOUT NOTHING (Sport for Jove), THE BITTER TEARS OF PETRA VAN KANT, KAYAK, COCK and SPROUT (Old Fitzroy Theatre), PLATANOV and SWEET NOTHINGS (ATYP).
Her film and television credits include, TOMORROW AND TOMORROW AND TOMORROW, JACKIE AND HIDING (ABC), 1919 (ABC), the Cannes Palm D'Or nominee THE GUESTS and the independent feature films MARLEY, SOMEONE and 2010.
Matilda trained at the Ensemble Studios, Atlantic Theatre Company NYC, SITI Company NYC and L'Ecole Phillippe Gaulier Paris. Matilda is a proud member of Equity and WITS.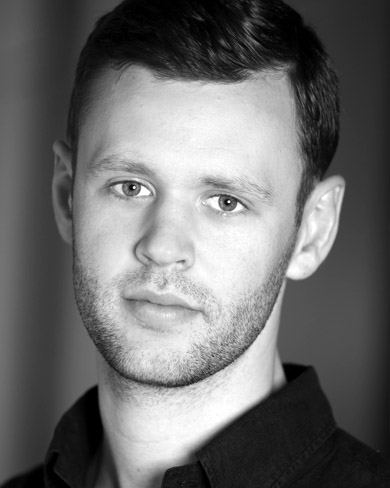 Hugh O'Connor
Set and Costume Designer
Hugh O'Connor is an Australian-based set, costume and production designer. His design work includes contemporary performance, devised work, physical theatre, AV integrated productions, site specific performance, immersive performance and musical theatre.
Hugh holds a bachelor of design from NIDA where he was awarded the Big Kahuna Imagineering Scholarship and the William Fletcher Scholarship.
Recent production design credits include: NEVILLE'S ISLAND, RELATIVELY SPEAKING (Ensemble Theatre), HIDDEN SYDNEY (Vivid Festival), A LIFE IN THE THEATRE, GOODWORKS, RIDE and FOURPLAY, DAYLIGHT SAVINGS (Darlinghurst Theatre Company), THE WIND IN THE WILLOWS, COSI (La Boite Theatre Company), THE WITCHES (Griffin Theatre), THE ALIENS, 4 MINUTES 12 SECONDS (Outhouse Theatre and Red Line Productions), THE FANTASTICS (Workhorse Productions), YOU WILL NOT PLAY WAGNER, MY NAME IS ASHER LEV (Moira Blumenthal Productions), THIS HOUSE IS MINE (Milk Crate Theatre), A DOLL'S HOUSE (Sport for Jove).
Hugh was nominated for best set design at the Sydney Theatre Awards for his work on THE ALIENS.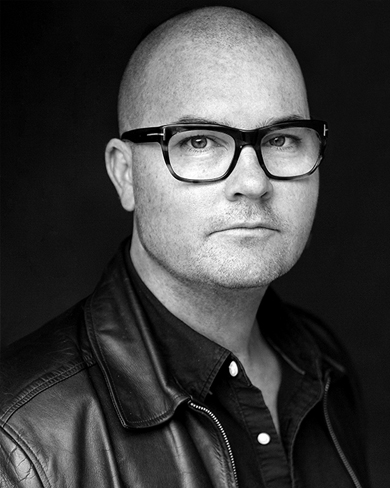 Scott Allan
Lighting Designer
Scott first worked for the Ensemble Theatre in 1997, and has designed the lighting for productions including BAREFOOT IN THE PARK, THE OLDEST PROFESSION, MOTHERS AND SONS, THE BOOKCLUB, OTHER DESERT CITIES, FOUR FLAT WHITES IN ITALY, LAST OF THE RED HOT LOVERS, BECKY SHAW, AT ANY COST, WISH I'D SAID THAT, and THE GINGERBREAD LADY. Other productions include: THE MAIDS, BENT, DIARY OF A MADMAN, ROOTED (Hunter Valley Theatre Company); DAMN YANKEES, CRAZY FOR YOU (The Production Company); SEX WITH STRANGERS, BAKERSFIELD MIST, THE HAUNTING OF DANIEL GARTRELL (Straightjacket/Tamainian Theatre Co.); SONDHIEM ON SONDHEIM, STARTING HERE STARTING NOW, BLOOD BROTHERS (Manilla Street); DER FREISCHÜTZ, LA TRAVIATA, CARMEN, I PURITANI, THE MERRY WIDOW, TOSCA, FAUST, LA BOHEME, FIDELIO, THE PEARL FISHERS, THE MARRIAGE OF FIGARO, THE BARBER OF SEVILLE (Melbourne Opera).
Scott has been the Technical Group Manager for the Arts Faculty at Deakin University for twelve years, and was the Resident Lighting Designer to the Arts Centre Gold Coast for the eight years prior.  sallanld.com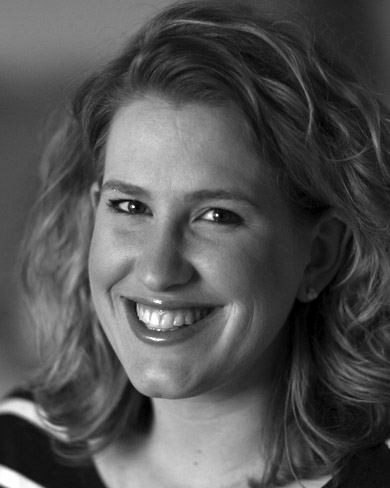 Dani Ironside
Stage Manager
Dani is a graduate from Charles Sturt University, holding a Bachelor of Arts in Design for Theatre and Television.
Dani's Stage Management credits with Ensemble Theatre include: LIP SERVICE, WHO'S AFRAID OF VIRGINIA WOOLF?, ODD MAN OUT, e-baby, JACK OF HEARTS, MY ZINC BED, LADIES IN LAVENDER, ABSENT FRIENDS, OTHER DESERT CITIES, CRUISE CONTROL, NEIGHBOURHOOD WATCH, SEMINAR, HAPPINESS, MANAGING CARMEN, SKYLIGHT, GINGERBREAD LADY and WARNING: EXPLICIT MATERIAL. Other Stage Management credits include SAMSON for Belvoir, 2015 CHINESE NEW YEAR CONCERT for Hunan Orchestra of Chinese Music, DMITRY SINKOVSKY RUSSIAN BAROQUE VIOLIN for Australian Brandenburg Orchestra, THE SHOE-HORN SONATA for Riverside Theatre and A SECRET PLACE for Australian Theatre for Young People. Dani is also a Stage Management Mentor & Supervisor at NIDA and Technical Stage Manager at City Recital Hall – Angel Place. For television, Dani has worked on THE VOICE, THE VOICE- KIDS and SO YOU THINK YOU CAN DANCE.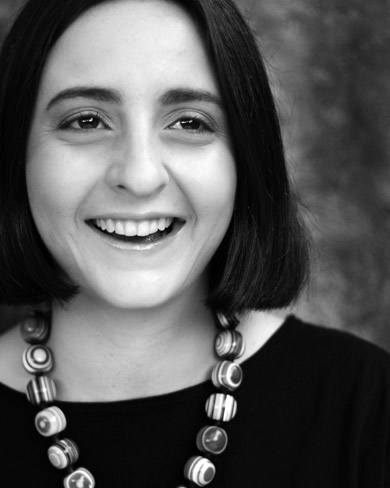 Alana Canceri
Costume Supervisor
Alana is a Sydney-based costume designer, maker and supervisor. She trained at Ultimo TAFE where she received Diplomas in Costume for Performance, Fashion Design & Technology and Printing & Graphic Arts.
Theatre credits for Ensemble Theatre: NEVILLE'S, ISLAND, THE RASPUTIN AFFAIR, TWO, e-baby, THE BIG DRY, TRIBES, GOOD PEOPLE, JACK OF HEARTS, BLOOD BANK, MY ZINC BED, THE BOOK CLUB, MOTHERS AND SONS and THE ANZAC PROJECT. Other credits: CHINESE NEW YEAR FESTIVAL (City of Sydney, assistant supervisor, maker), THAT EYE, THE SKY (New Theatre, costume designer), 8TH WONDER- SYDNEY OPERA HOUSE THE OPERA (Opera Australia, dresser), MY FAIR LADY (Opera Australia, maker), PUMPED UP (web-series, designer), SKINFORD (web-series, standby) and GODS OF EGYPT (feature film, maker). Alana has also worked as a stylist for Ensemble Theatre 2016, 2017 & 2018 Season Brochure.
The Norman Trilogy Day
Why not make a day of it and enjoy all three of THE NORMAN CONQUESTS on one of our trilogy days?
With their overlapping stories and ensemble of actors, we couldn't resist showcasing all three plays, playing back-to-back on three special Saturdays. Each play can be enjoyed as a single performance, or seen in any sequence over different days, but if you spend a whole day with Norman, it allows you to experience Alan Ayckbourn's clever writing and brilliance all in one sitting.
Turn your trilogy day into a fabulous theatre and dining experience —  book a meal at Bayly's Bistro, enjoy drinks and snacks at our Foyer Bar, or we'll pack you a picnic hamper to take to the park.
1pm TABLE MANNERS | 4:30pm LIVING TOGETHER | 8:15pm ROUND AND ROUND THE GARDEN
Saturday 10 November 2018
Saturday 24 November 2018
Saturday 12 January 2019
Book your TRILOGY DAY tickets here.
"You can't lose with any one, but you win big if you go to all three. Seeing the entire trilogy in one day, as I did, allowed me the luxurious privilege of getting to know characters in a way that only fat novels allow. I wouldn't have sacrificed one "oh," "aah" or pause." The New York Times
IMPORTANT INFORMATION
THE NORMAN CONQUESTS by Alan Ayckbourn is a trilogy consisting of three self-contained plays; TABLE MANNERS, LIVING TOGETHER and ROUND AND ROUND THE GARDEN. The three plays were not written to be performed simultaneously and therefore may be watched in any order, as some scenes and characters overlap.
The three plays focus on six characters; namely Norman, his wife Ruth, her brother Reg and his wife Sarah, Ruth's sister Annie, and Tom, Annie's next-door-neighbour. In three different parts of the house; TABLE MANNERS is set in the dining room, LIVING TOGETHER in the living room, and ROUND AND ROUND THE GARDEN in the garden. Over one weekend. This comic masterpiece is poignant, witty and incomparable while focusing on themes of deception, lies, secrets and family relationships.
THE NORMAN CONQUESTS trilogy was written to be performed individually as well as all together, so book one or get the whole picture by seeing all three in order. The choice is yours.