AUSTRALIAN PREMIERE
At first glance the question of who's best suited to look after baby Luna seems to have a simple answer. Her 19-year-old parents appear incapable of bringing up a child, while her grandmother wants to raise her with the support of her church.
Overview
When experienced social worker Caroline Cox is assigned to navigate the case her professionalism is shaken by the complex family dynamics. When difficult decisions must be made will her gut instincts cloud her judgement?
Writer Rebecca Gilman tackles the thorny issues head-on as this gripping play explores what it takes to raise a child — and whether it's possible for someone to be completely rehabilitated. Performed by an exceptional ensemble cast, LUNA GALE is a suspenseful story that will have you on the edge of your seat.
Calendar
07 Sep 2018 8:15 pm
08 Sep 2018 4:30 pm
08 Sep 2018 8:15 pm
09 Sep 2018 5:00 pm
11 Sep 2018 11:00 am
11 Sep 2018 7:30 pm
12 Sep 2018 8:15 pm
13 Sep 2018 8:15 pm
14 Sep 2018 8:15 pm
15 Sep 2018 4:30 pm
15 Sep 2018 8:15 pm
16 Sep 2018 5:00 pm
18 Sep 2018 11:00 am
19 Sep 2018 8:15 pm
20 Sep 2018 11:00 am
20 Sep 2018 8:15 pm
21 Sep 2018 8:15 pm
22 Sep 2018 4:30 pm
22 Sep 2018 8:15 pm
23 Sep 2018 5:00 pm
25 Sep 2018 7:30 pm
26 Sep 2018 8:15 pm
27 Sep 2018 11:00 am
27 Sep 2018 8:15 pm
28 Sep 2018 8:15 pm
29 Sep 2018 4:30 pm
29 Sep 2018 8:15 pm
30 Sep 2018 5:00 pm
02 Oct 2018 11:00 am
03 Oct 2018 8:15 pm
04 Oct 2018 11:00 am
04 Oct 2018 8:15 pm
05 Oct 2018 8:15 pm
06 Oct 2018 4:30 pm
06 Oct 2018 8:15 pm
07 Oct 2018 5:00 pm
09 Oct 2018 11:00 am
09 Oct 2018 7:30 pm
10 Oct 2018 8:15 pm
11 Oct 2018 11:00 am
11 Oct 2018 8:15 pm
12 Oct 2018 8:15 pm
13 Oct 2018 4:30 pm
13 Oct 2018 8:15 pm
BUY TICKETS
Ticket Prices
| | | |
| --- | --- | --- |
| | PREVIEWS & WEEKY MATINEES | ALL EVENINGS & WEEKEND MATINEES |
| Full Price | $69 | $73 |
| Seniors Card | $65 | $70 |
| Pensioner | $61 | $66 |
| Groups 10-19 | $65 | $70 |
| Groups 20+ | $61 | $66 |
| Club 30 | $43 | $43 |
| Full-Time Student | $35 | $35 |
| MEAA/AWG | $38 | $38 |
| School Groups | $25 | $25 |
BUY TICKETS
Reviews
"A fascinating moral debate….to whom does a baby really belong?" The Guardian
"Smart and absorbing." The New York Times
Cast & Creatives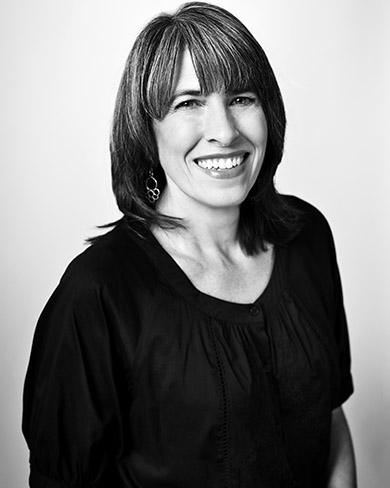 Rebecca Gilman
Playwright
Rebecca Gilman's plays include BOY GETS GIRL, SPINNING INTO BUTTER, BLUE SURGE, THE GLORY OF LIVING, THE SWEETEST SWING IN BASEBALL, THE HEART IS A LONELY HUNTER, DOLLHOUSE and THE CROWD YOU'RE IN WITH.
Among her many awards have been a Guggenheim Fellowship, the Harold and Mimi Steinberg/ATCA New Play Award, the Harper Lee Award, the Scott McPherson Award, the Prince Prize for Commissioning New Work, the Roger L. Stevens Award, the Evening Standard Award for Most Promising Playwright, and the George Devine Award. BOY GETS GIRL received an Olivier nomination for Best New Play and she was a finalist for the 2001 Pulitzer Prize for The Glory of Living. She received her MFA in playwriting from the University of Iowa and is an associate professor of playwriting and screenwriting at Northwestern University. She is an Artistic Associate at the Goodman Theatre, Chicago, where LUNA GALE received its world premiere in 2014.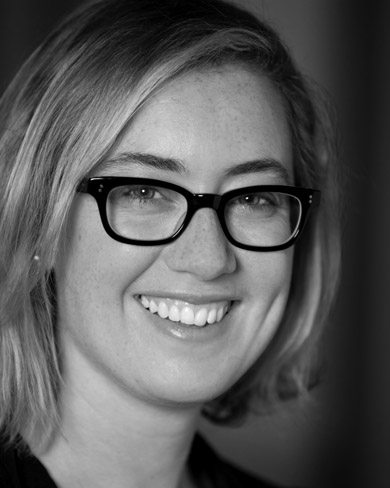 Susanna Dowling
Director
Recent productions: Darlinghurst Theatre Company: HYSTERIA by Terry Johnson. Ensemble: TRIBES by Nina Raine. CDP Productions: SNUGGLEPOT & CUDDLEPIE (adapted by Monkey Baa). NIDA: TOP GIRLS by Caryl Churchill. Illuminate Educate: NEIGHBOURHOOD WATCH by Lally Katz. Sport for Jove: A MIDSUMMER NIGHT'S DREAM. City of Sydney: THE HUNGRY GHOST created with Mei Tsering. Bell Shakespeare Company: Resident Director 2014, INTIMATE LETTERS (AD), TARTUFFE (AD), HENRY V (AD). Sydney Theatre Company: THE LONG WAY HOME by Daniel Keene (Assistant/Tour Director), IN A HEART BEAT created with Jo Turner, Education Resident Artist 2012. Griffin Independent: GIRL IN TAN BOOTS, by Tahli Corin. Belvoir: SUMMER OF THE  SEVENTEENTH DOLL by Ray Lawler (Assistant Director), THE KISS by Anton Chekhov, Kate Chopin, Peter Goldsworthy and Guy de Maupassant, YELLOW MOON by David Greig. Graduate of Trinity College, Dublin (BA), UNSW (MA) and NIDA (Grad Dip in Directing).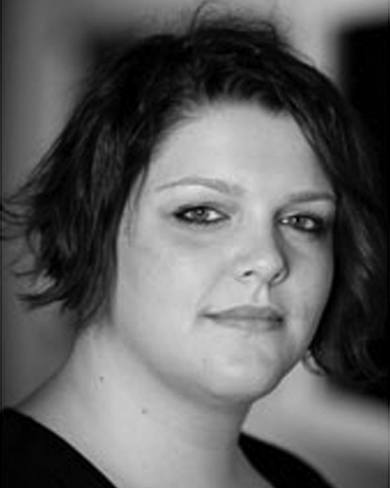 Felicity Nicol
Assistant Director
Felicity is an award-winning Performance Director and Artistic Director from Sydney, Australia. A graduate of NIDA, she has gone on to work with some of the most prominent artists around the world, including Ontroerend Goed (BEL), Punchdrunk & Gecko Physical Theatre (UK), Illutron (DEN) and Mammalian Diving Reflex (CAN). Felicity holds a particular interest in working with young people, specifically queer young people & young people experiencing mental health issues. This interest has led her to working with Australian Theatre for Young People (AUS), Mit Ohne Alles (GER), The Torontonians (CAN) and Company3 (UK).
Felicity's mission as an artist is to interrupt people's assumptions about the world and the people we share it with in order to bring these assumptions into question. She does this through humour, debate, gaming dramaturgy and play. These take their forms through a combination of social media, projection, drag (dress-ups), physical theatre, dialogue and virtual reality technologies.
Her favourite career highlights include directing at The Sydney Opera House, creating a one-on-one performance for audiences in a moving car, and directing a non-verbal performative memorial via clowning, beer and a slide-show.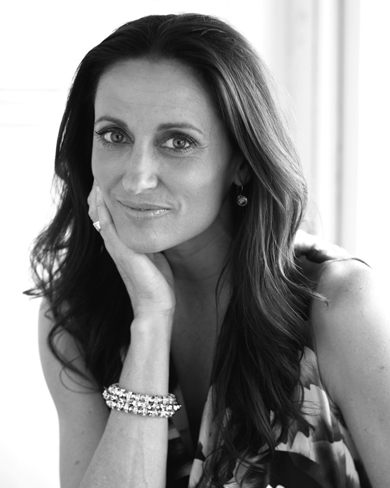 Georgie Parker
Cast - Caroline
With two gold Logies and five silver Logies to her name, Georgie Parker is one of Australia's leading and most celebrated actors.
Her television credits include, A COUNTRY PRACTICE, GP, ALL SAINTS, THE SOCIETY MURDERS, STEP FATHER OF THE BRIDE, EMERALD FALLS, SCORCHED AND CITY HOMICIDE.
She appeared alongside Susan Sarandon in the international feature film IRRESISTABLE and was the voice of Mrs Poulmer in the animated feature film SANTA'S APPRENTICE.
Georgie's musical theatre credits include THE MAN FROM SNOWY RIVER: ARENA SPECTACULAR, HIGH SOCIETY, CRAZY FOR YOU and THE THREEPENNY OPERA. Her theatre credits include SCENES FROM A SEPARATION, CHAPTER TWO, RABBIT HOLE, LET THE SUNSHINE, RHINESTONE REX AND MISS MONICA and RAPTURE BLISTER BURN.
Georgie returned to series television in 2010 when she joined the cast of Network Seven's HOME AND AWAY.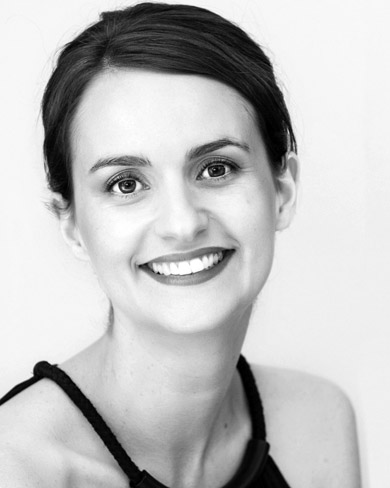 Simone Romaniuk
Set and Costume Designer
Simone Romaniuk is an award winning set, costume and festival designer who works between Australia and the UK. For Ensemble Theatre she has designed FRANKENSTEIN and CASANOVA.
Set and costume design credits include: Unicorn Theatre, London: THE HUNTING LODGE. RNCM, Manchester: LA VIE PARISIENNE. Queensland Theatre Company: MACBETH, VENUS IN FUR, KELLY, HEAD FULL OF LOVE, ELIZABETH: ALMOST BY CHANCE A WOMAN, BOMBSHELLS, FRACTIONS, THE REMOVALISTS, WAITING FOR GODOT, RUBY MOON, EATING ICE CREAM, BECKETT X 3, and THE LITTLE DOG LAUGHED. Opera Queensland: THE MAGIC FLUTE, THE MERRY WIDOW, SPACE ENCOUNTERS and THE MIKADO. Sydney Theatre Company: THE CRUCIBLE and THYESTES.
Since 2015 Simone has been the designer for annual international arts festival OzAsia Festival at Adelaide Festival Centre. She was resident designer for Queensland Theatre Company across 2011- 2012 and was awarded Matilda Awards Outstanding achievement for Design in 2012 and 2014. She holds design degrees from NIDA and QCA.
www.simoneromaniuk.com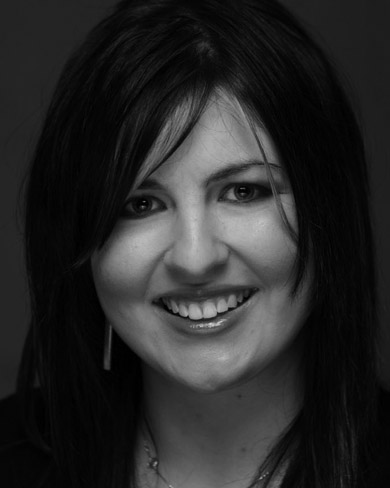 Rebecca Poulter
Stage Manager
Rebecca is a graduate of NIDA (Production). As Stage Manager: Previously for Ensemble Theatre: TWO, RELATIVELY SPEAKING, THE GOOD DOCTOR, MOTHERS AND SONS, EDUCATING RITA, DREAM HOME, BLUE/ORANGE, RICHARD III, CLYBOURNE PARK, CAMP; THE MYSTERY OF LOVE AND SEX (Darlinghurst Theatre Company), THE CRUCIBLE, A MIDSUMMER NIGHT'S DREAM, MUCH ADO ABOUT NOTHING (Sport for Jove), SONGS FOR THE FALLEN-Arts Centre Melbourne & NSW Regional Tour (Critical Stages), THE VERY HUNGRY CATERPILLAR SHOWSOH, Brisbane, Adelaide (Michael Sieders Presents), MY FIRST TIME (Kay & McLean Productions/SOH), ACTOR ON A BOX (Sydney Theatre Company), ORESTES 2.0 (Griffin  Theatre Company). As Assistant Stage Manager; DANCE BETTER AT PARTIES, AUSTRALIA DAY, BLOOD WEDDING, ZEBRA!, TRUE WEST and THE COMEDY OF ERRORS (Sydney Theatre Company), INTERPLAYInternational Tour, COUNTERMOVE (Sydney Dance Company), STRANGE INTERLUDE, THYESTES (Belvoir), BLOOD WEDDING (Malthouse Theatre). As Production Stage Manager: THE UGLY ONE, SHINING CITY (Griffin Theatre Company). As Production Manager; CYRANO DE BERGERAC, ROMEO AND JULIET, THE TEMPEST-Seymour Centre, IPAC (Sport for Jove). As Technical Stage Manager MELBOURNE INTERNATIONAL COMEDY FESTIVAL.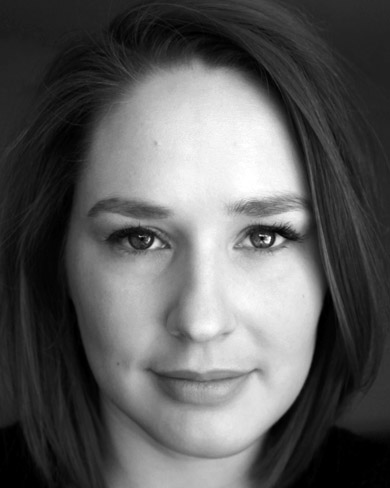 Renata Beslik
Wardrobe Coordinator
Renata is a costume supervisor, maker and buyer. She graduated from NIDA in 2007 with a Bachelor's Degree in Costume Production.
Supervising credits include THEODORA (Pinchgut Opera), THE WINTER'S TALE, HENRY V, MACBETH, ABC SHAKESPEARE and INTIMATE LETTERS for Bell Shakespeare and THE TEMPEST, WOYZECK, A LIE OF THE MIND, PORT, THE THREESOME, A BRIGHT ROOM CALLED DAY and SWEET CHARITY for NIDA. For Ensemble Theatre Renata has supervised Edward Albee's WHO'S AFRAID OF VIRGINIA WOOLF?, David Williamson's ODD MAN OUT, A HISTORY OF FALLING THINGS, BETRAYAL and BAREFOOT IN THE PARK. Buying credits include Channel 7's THE SECRET DAUGHTER. As a costume maker, Renata has worked on THE PHANTOM OF THE OPERA, LOVE NEVER DIES, various Opera Australia productions, THE CRUCIBLE (Sport for Jove), KING KONG (Global Creatures) and IN THE NEXT ROOM (STC).