Williamson Wednesday: WHEN DAD MARRIED FURY
What happens when you put a billionaire businessman father, his feuding kids and his beautiful new wife from the States, all together in a house for his 70th birthday party? You get David Williamson's WHEN DAD MARRIED FURY.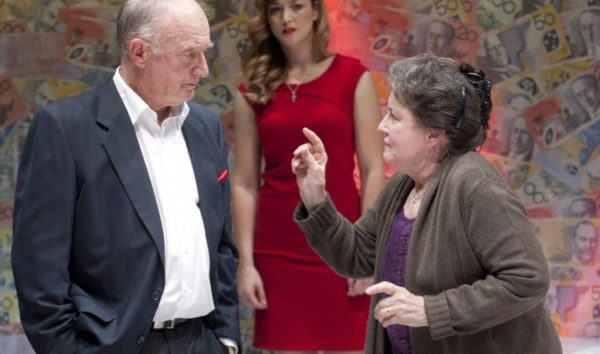 No-nonsense businessman Alan is filthy rich – and he's made no apologies about stepping over the little people to get there. His two sons Ian and Ben, and their wives Sue and Laura, have all come together to celebrate Alan's 70th birthday. But of course, things are never as simple as they seem. For left-leaning Laura though, it's tricky. Her father recently committed suicide after following Alan's business advice and losing everything, leaving her mother in a miserable rental with a bung leg. And when Alan's new wife, young American beauty Fury, enters the scene, the bombs start to drop. And they don't stop.
"Very well structured and flowing cinematically, biting and witty in short, sharp scenes, it features many caustic one liners and has the audience in fits of laughter at times." (ArtsHub)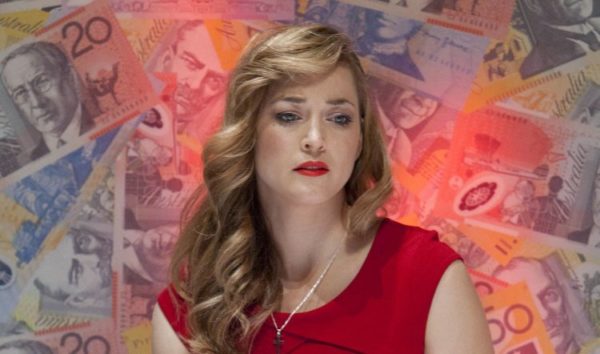 Directed by Sandra Bates in 2012, this scintillating comedy-drama featured a eclectic cast including Di Adams (Laura), Lorraine Bayly (Judy), Cheree Cassidy (Fury),Warren Jones (Ian),  Jamie Oxenbould (Ben), Lenore Smith (Sue) and Nick Tate (Alan).
Examining the political and religious divides of contemporary Australia, WHEN DAD MARRIED FURY featured witty lines and laughs that were "tempered by the underpinnings of sobering moral dilemmas… and the weird and not wonderful antics of the ignorant yet powerful and privileged" (Stage Noise)
---
We want to stay connected and hear what you love about Ensemble! Share your thoughts on Facebook, Instagram or Twitter #loveensemblesydney