Williamson Wednesday: JACK OF HEARTS
2016 was a cause for BIG celebration! Not only did we have another whip-smart David Williamson premiere, but this play marked the legendary playwright's 50th play. Yes, you read correctly, 50th! So this Williamson Wednesday, we're putting the hilarious JACK OF HEARTS in the spotlight.
Directed and written by David Williamson, JACK OF HEARTS featured the quick-witted talents of THE CHASER'S Chris Taylor and Craig Reucassel. These comedic powerhouses were joined on stage by the incomparable Paige Gardiner, Peter Mochrie, Corista Nicola, Brooke Satchwell and Isabella Tannock.
"Williamson says he originally wrote the play without any particular casting in mind. But as the characters formed he started to see Taylor and Reucassel in the roles." The Sydney Morning Herald + READ MORE
Set in the sparkling city of Sydney, lovable loser Jack quits his high-flying career in search of a more creative endeavour. When his partner Emma, partial to his illustrious paycheck, falls for smooth and successful Carl, Jack devises a radical plan to get her back. And when they all end up at holidaying at the same Queensland resort, things can only get more complicated!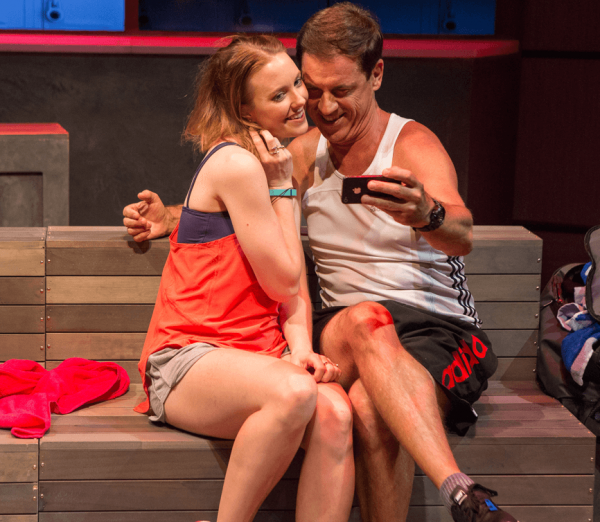 On a smart set designed by Anna Gardiner, this sharp social comedy examined dissatisfaction and materialism in trademark Williamson fashion. With plenty of zingers and pointed commentary, this biting satire had us contemplating love, fulfillment and status.