WORLD PREMIERE
It's not every business partnership that begins with an escape from the Department of Human Services after an attempted pen stabbing, but then again there's nothing conventional in Genevieve Hegney and Catherine Moore's very funny UNQUALIFIED.
Overview
Joanne hasn't been having the best run lately. Her TV star husband has bolted to Bali with his new girlfriend and she's out of work. During a visit to Centrelink she meets Felicity, whose oddball dad wants her to take over the family butchery and speaks to her mother's ashes in an urn. If they ran an employment agency themselves they might make a little money and save some face. The problem is a lack of employees. But maybe, just maybe, they can stretch their own qualifications to fit…
Calendar
22 Jun 2018 8:15 pm
23 Jun 2018 2:00 pm
23 Jun 2018 5:00 pm
24 Jun 2018 2:00 pm
26 Jun 2018 11:00 am
26 Jun 2018 6:00 pm
27 Jun 2018 8:15 pm
28 Jun 2018 11:00 am
28 Jun 2018 6:00 pm
29 Jun 2018 8:15 pm
30 Jun 2018 2:00 pm
01 Jul 2018 5:00 pm
03 Jul 2018 8:15 pm
04 Jul 2018 8:15 pm
05 Jul 2018 8:15 pm
06 Jul 2018 11:00 am
06 Jul 2018 6:00 pm
07 Jul 2018 5:00 pm
07 Jul 2018 8:15 pm
08 Jul 2018 2:00 pm
10 Jul 2018 11:00 am
10 Jul 2018 6:00 pm
11 Jul 2018 11:00 am
11 Jul 2018 6:00 pm
12 Jul 2018 8:15 pm
13 Jul 2018 8:15 pm
14 Jul 2018 2:00 pm
15 Jul 2018 5:00 pm
17 Jul 2018 11:00 am
17 Jul 2018 7:30 pm
18 Jul 2018 8:15 pm
19 Jul 2018 11:00 am
19 Jul 2018 8:15 pm
20 Jul 2018 8:15 pm
21 Jul 2018 5:00 pm
21 Jul 2018 8:15 pm
Reviews
"Heaney's forthright and feisty performance does her full justice, and was for me the highlight of this production." Sydney Morning Herald for MUCH ADO ABOUT NOTHING
"Moore is a super deadpan comedian." Sun Herald for WEILL WOMEN – a Kurt Weill Cabaret
Nullam quis ante. Etiam sit amet orci eget eros faucibus tincidunt. Duis leo. Sed fringilla mauris sit amet nibh. Donec sodales sagittis magna. Sed consequat, leo eget bibendum sodales, augue velit cursus nunc.
Cast & Creatives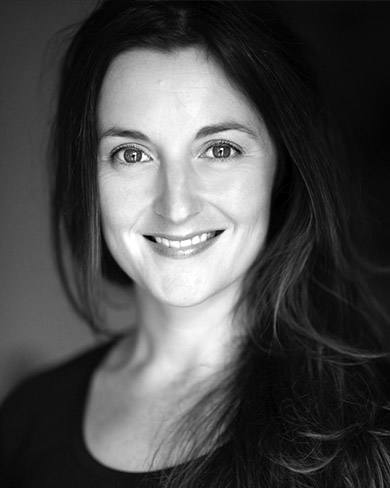 Janine Watson
Director
Janine Watson was the recipient of Ensemble Theatre's Sandra Bates Director's Award in 2016.
For Ensemble Theatre, Janine was Assistant Director on Nina Rayne's TRIBES under Susanna Dowling. She also directed a rehearsed reading of Michael Gow's AWAY. For Bell Shakespeare, Janine is a director for ACTORS AT WORK. She has directed abridged versions of ROMEO AND JULIET, A MIDSUMMER NIGHT'S DREAM and HAMLET. For The Old Fitz Janine directed DOLORES (Red Line Productions, co-directed with Kate Box) and INFINITY TASTER (Old Fitz Late Night).
For Melbourne Fringe she directed AGATHA (Donkey Wheel House). In 2017 she will direct CRIMES OF THE HEART. Janine is a graduate from the National Theatre Drama School.
Her most recent acting credits include, for Television: THE CODE (Shawn Seet). Feature Film: THAT'S NOT ME (Gregory Erdstein). Theatre: Sport for Jove: ANTIGONE (Damien Ryan), THREE SISTERS (Kevin Jackson); for Little Ones Theatre: DRACULA, DANGEROUS LIAISONS (Stephen Nicolazzo); for Bell Shakespeare: THE DREAM (Peter Evans). Janine was nominated for a Green Room award for Best Actress in an Independent Production for her work in MKA's TRIANGLE.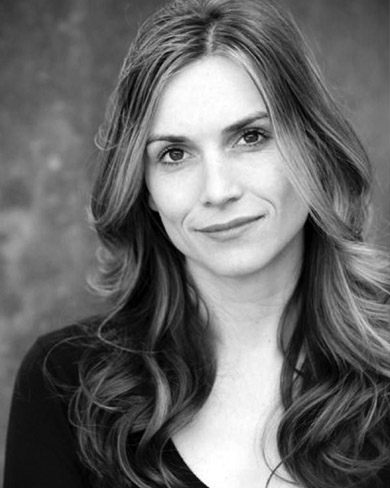 Genevieve Hegney
Playwright | Cast - Joanne
Genevieve Hegney is a graduate of NIDA and also holds a Bachelor of Arts from the University of Western Australia. During her career Genevieve has performed extensively in theatre, film and television.
Her theatre credits include INFLUENCE and TOT MUM (directed by Steven Soderbergh) for Sydney Theatre Company, PARRAMATTA GIRLS for Belvoir, TWELFTH NIGHT, ANTONY & CLEOPATRA, JULIUS CAESAR and MUCH ADO ABOUT NOTHING for the Bell Shakespeare Company, SOME EXPLICIT POLAROIDS for Darlinghurst Theatre and LOVE for Downstairs Belvoir, both nominated for 'Best Independent Production' at the Sydney Theatre Awards.
Her television credits include JANET KING (Series 2), THE KETTERING INCIDENT, HERE COME THE HABIBS! (Series 1-2),  READY FOR THIS, THE MOODYS, CAMP, BEDHEAD, DEVIL'S DUST, RAKE, SPIRITED, ALL SAINTS, HOME AND AWAY, THE ALICE, OUT THERE (Series 1 & 2) which received an AFI award for 'Best Children's TV Series'.
Film roles include RIP TIDE, THE LITTLE DEATH directed by Josh Lawson, BURNING MAN directed by Jonathan Teplitzky, PRESERVATION, and HAPPY FEET. Short films include OUTBREAK GENERATION, RED INK and DESIRABLE for which she won Best Actress at the Kaleidoscope Film Festival.
Genevieve co-wrote, co-produced and acted in short film, THE AMBER AMULET which won numerous awards worldwide, including the 2013 Crystal Bear Award at the Berlin International Film Festival & won her an AWGIE for 'Best Screenplay in a Short Film'.
Genevieve has written a six-part TV comedy series, UNQUALIFIED with Catherine Moore, to be produced by Jungle.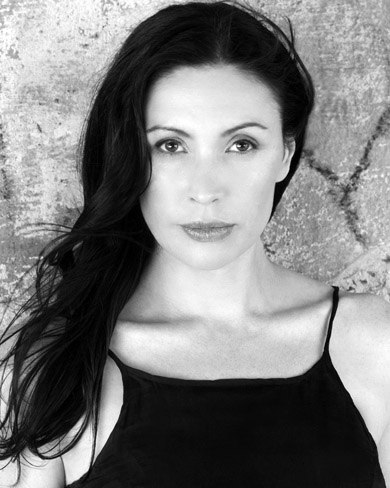 Catherine Moore
Playwright | Cast - Felicity
Catherine graduated from VCA, where she received the Irene Mitchell Award for Most Outstanding Actor.
Theatre credits include, BECKY SHAW, CASANOVA, AND THE COW JUMPED OVER THE MOON, YOU TALKIN' TO ME? THE DIARY OF AN OLYMPIC CABBIE for Ensemble Theatre, FAR AWAY for Black Swan Theatre Company, CHARCOAL CREEK for Merrigong Theatre Co., MOTORTOWN and THE SEVEN NEEDS for Griffin, THE MEMORY OF WATER for Darlinghurst Theatre, BRECHT IN PERFORMANCE for Sydney Theatre Company, THE CAT LADY OF BEXLEY for Australian Theatre of the Deaf, AS YOU LIKE IT and THE COMEDY OF ERRORS for Bell Shakespeare Company and A MOMENT ON THE LIPS and SOLD at the Old Fitz.
Her Film and TV credits include the Feature Film BEING GAVIN, directed by Mark Kilmurry, JANEY KING, THE KETTERING INCIDENT, HOME AND AWAY, A MOODY CHRISTMAS, CROWNINES, RAKE, SPIRITED, CHANDON PICTURES, the telemovie BIG REEF and the award winning short films JULIAN and CELESTIAL AVENUE. Catherine is an accomplished Cabaret performer. Her works include THE HYMN THAT WE SHOUT, A JAQUES BREL CABARET and WEILL WOMEN – A KURT WEILL CABARET, which won 'Best Cabaret' at the 2004 Melbourne Fringe Festival and earned a Green Room nomination.
Catherine has been involved in numerous creative developments across Australia and has written a six-part TV comedy series UNQUALIFIED with Genevieve Hegney, to be produced by Jungle.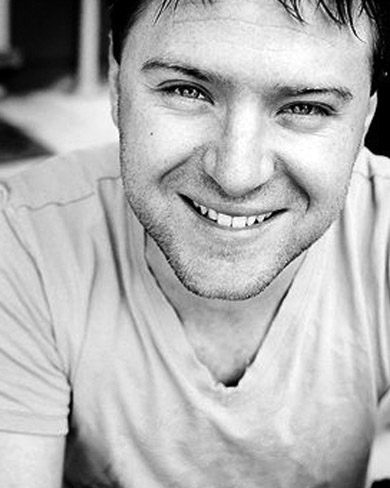 Simon Greer
Set and Costume Designer
Simon graduated with a Bachelor of Dramatic Art in Production Design from NIDA in 2001 and has designed over 100 productions.
Recent design credits include the set and costume design for SPRING AWAKENING at ATYP and the set design for VIOLET at the Hayes Theatre, which was nominated for a Sydney Theatre Award, GREY GARDENS and MAN OF LA MANCHA for Squabbalogic at the Seymour Centre, the Australian Premiere of THE MOUSETRAP at the Zenith Theatre for Bump In Productions and the set design for ROPE and AND THEN THERE WERE NONE, also for Bump In Productions. Simon has designed the set and costumes for Merrigong Theatre Company's productions of FOUR PLAYS ABOUT WOLLONGONG and VALLEY SONG, SKATE for ATYP, LA BOHEME for Opera South and ANGEL CITY for Tamarama Rock Surfers at the Old Fitzroy. Simon has designed over 20 productions for the Marion Street Theatre for Young People and the 3 plays for NSW State School Drama Company. Simon has also designed sets for many Sydney schools including Shore, Ravenswood, SCEGGS Darlinghurst, Newington, Ascham, Sydney Grammar and Barker College.
Simon has been a regular design judge for the Rock Eisteddfod Challenge and has tutored Production Design for the NIDA Open Programme. Simon was a finalist in the Young Australian of the Year Award 1999 and the 1999 Australia Day Youth Awards for Arts.