WORLD PREMIERE
It's not every business partnership that begins with an escape from the Department of Human Services after an attempted pen stabbing, but then again there's nothing conventional in Genevieve Hegney and Catherine Moore's very funny UNQUALIFIED.
Overview
Joanne hasn't been having the best run lately. Her TV star husband has bolted to Bali with his new girlfriend and she's out of work. During a visit to Centrelink she meets Felicity, whose oddball dad wants her to take over the family butchery and speaks to her mother's ashes in an urn. If they ran an employment agency themselves they might make a little money and save some face. The problem is a lack of employees. But maybe, just maybe, they can stretch their own qualifications to fit…
Calendar
22 Jun 2018 8:15 pm
23 Jun 2018 2:00 pm
23 Jun 2018 5:00 pm
24 Jun 2018 2:00 pm
26 Jun 2018 11:00 am
26 Jun 2018 6:00 pm
27 Jun 2018 8:15 pm
28 Jun 2018 11:00 am
28 Jun 2018 6:00 pm
29 Jun 2018 8:15 pm
30 Jun 2018 2:00 pm
01 Jul 2018 5:00 pm
03 Jul 2018 8:15 pm
05 Jul 2018 8:15 pm
06 Jul 2018 11:00 am
06 Jul 2018 6:00 pm
07 Jul 2018 5:00 pm
07 Jul 2018 8:15 pm
08 Jul 2018 2:00 pm
10 Jul 2018 11:00 am
10 Jul 2018 6:00 pm
11 Jul 2018 11:00 am
11 Jul 2018 6:00 pm
12 Jul 2018 8:15 pm
13 Jul 2018 8:15 pm
14 Jul 2018 2:00 pm
15 Jul 2018 5:00 pm
17 Jul 2018 11:00 am
17 Jul 2018 7:30 pm
20 Jul 2018 8:15 pm
21 Jul 2018 8:15 pm
BUY TICKETS
Ticket Prices
| | | |
| --- | --- | --- |
| | PREVIEWS & WEEKLY MATINEES | ALL EVENINGS & WEEKEND MATINEES |
| Full Price | $69 | $73 |
| Seniors Card | $65 | $70 |
| Pensioner | $61 | $66 |
| Groups 10-19 | $65 | $70 |
| Groups 20+ | $61 | $66 |
| Club 30 | $43 | $43 |
| Full-Time Student | $35 | $35 |
| MEAA/AWG | $38 | $38 |
| School Groups | $25 | $25 |
BUY TICKETS
Reviews
"Hegney's forthright and feisty performance does her full justice, and was for me the highlight of this production." Sydney Morning Herald for MUCH ADO ABOUT NOTHING
"Moore is a super deadpan comedian." Sun Herald for WEILL WOMEN – a Kurt Weill Cabaret
Nullam quis ante. Etiam sit amet orci eget eros faucibus tincidunt. Duis leo. Sed fringilla mauris sit amet nibh. Donec sodales sagittis magna. Sed consequat, leo eget bibendum sodales, augue velit cursus nunc.
Cast & Creatives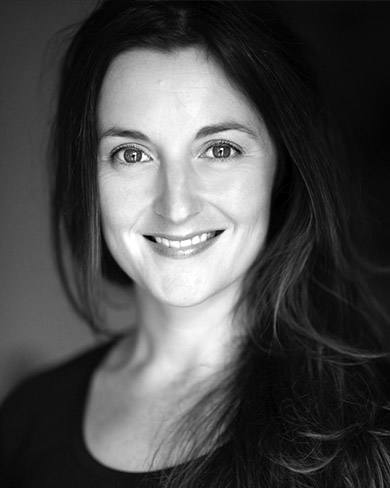 Janine Watson
Director
Janine Watson was the recipient of Ensemble Theatre's Sandra Bates Director's Award in 2016.
For Ensemble Theatre, Janine was Assistant Director on Nina Rayne's TRIBES under Susanna Dowling. She also directed a rehearsed reading of Michael Gow's AWAY. For Bell Shakespeare, Janine is a director for ACTORS AT WORK. She has directed abridged versions of ROMEO AND JULIET, A MIDSUMMER NIGHT'S DREAM and HAMLET. For The Old Fitz Janine directed DOLORES (Red Line Productions, co-directed with Kate Box) and INFINITY TASTER (Old Fitz Late Night).
For Melbourne Fringe she directed AGATHA (Donkey Wheel House). In 2017 she will direct CRIMES OF THE HEART. Janine is a graduate from the National Theatre Drama School.
Her most recent acting credits include, for Television: THE CODE (Shawn Seet). Feature Film: THAT'S NOT ME (Gregory Erdstein). Theatre: Sport for Jove: ANTIGONE (Damien Ryan), THREE SISTERS (Kevin Jackson); for Little Ones Theatre: DRACULA, DANGEROUS LIAISONS (Stephen Nicolazzo); for Bell Shakespeare: THE DREAM (Peter Evans). Janine was nominated for a Green Room award for Best Actress in an Independent Production for her work in MKA's TRIANGLE.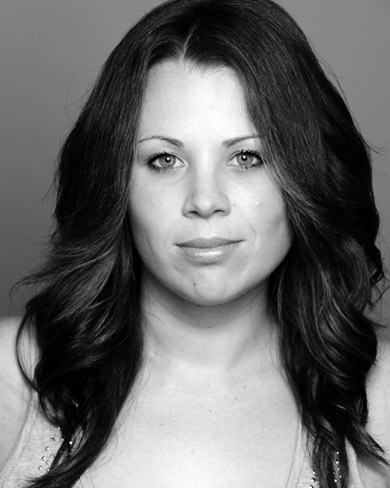 Liz Arday
Assistant Director
Liz Arday is the 2018 recipient of the Sandra Bates Director's Award.
For Ensemble Theatre, Liz was Assistant Director under Shannon Murphy for CIRCLE MIRROR TRANSFORMATION in 2012. Liz's other Assistant Director credits include BEACHED (Griffin Theatre), THE LUNCH HOUR and AS YOU LIKE IT (Siren Theatre), and THE VOICES PROJECT: THE ONE SURE THNG (ATYP).
As Director, Liz's credits include Offie Nominated THE EISTEDDFOD by Lally Katz, A WOMAN ALONE by Franca Rame & Dario Fo (LZA Theatre), RIDE by Jane Bodie (Red Scarf Theatre), LOVELY UGLY (Griffin Theatre), HEDDA GABLER, THREE SISTER, JESUS, YOUR HEART IS MY PIÑATA, THIS IS BABY DOLL (Factotum).
In early 2018 Liz will direct DEBRIS by Dennis Kelly and the Sydney premier of YOURS THE FACE by award-winning Melbourne writer Fleur Kilpatrick, both for LZA Theatre.
Liz is a graduate of the VCA Director's Course and also holds a Bachelor of Arts from Macquarie University.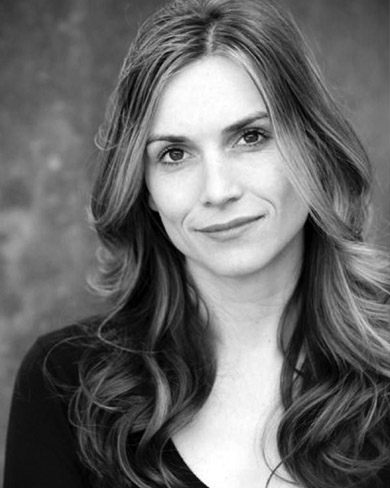 Genevieve Hegney
Playwright | Cast - Joanne
Genevieve Hegney is a graduate of NIDA and also holds a Bachelor of Arts from the University of Western Australia. During her career Genevieve has performed extensively in theatre, film and television.
Her theatre credits include INFLUENCE and TOT MUM (directed by Steven Soderbergh) for Sydney Theatre Company, PARRAMATTA GIRLS for Belvoir, TWELFTH NIGHT, ANTONY & CLEOPATRA, JULIUS CAESAR and MUCH ADO ABOUT NOTHING for the Bell Shakespeare Company, SOME EXPLICIT POLAROIDS for Darlinghurst Theatre and LOVE for Downstairs Belvoir, both nominated for 'Best Independent Production' at the Sydney Theatre Awards.
Her television credits include JANET KING (Series 2), THE KETTERING INCIDENT, HERE COME THE HABIBS! (Series 1-2),  READY FOR THIS, THE MOODYS, CAMP, BEDHEAD, DEVIL'S DUST, RAKE, SPIRITED, ALL SAINTS, HOME AND AWAY, THE ALICE, OUT THERE (Series 1 & 2) which received an AFI award for 'Best Children's TV Series'.
Film roles include RIP TIDE, THE LITTLE DEATH directed by Josh Lawson, BURNING MAN directed by Jonathan Teplitzky, PRESERVATION, and HAPPY FEET. Short films include OUTBREAK GENERATION, RED INK and DESIRABLE for which she won Best Actress at the Kaleidoscope Film Festival.
Genevieve co-wrote, co-produced and acted in short film, THE AMBER AMULET which won numerous awards worldwide, including the 2013 Crystal Bear Award at the Berlin International Film Festival & won her an AWGIE for 'Best Screenplay in a Short Film'.
Genevieve has written a six-part TV comedy series, UNQUALIFIED with Catherine Moore.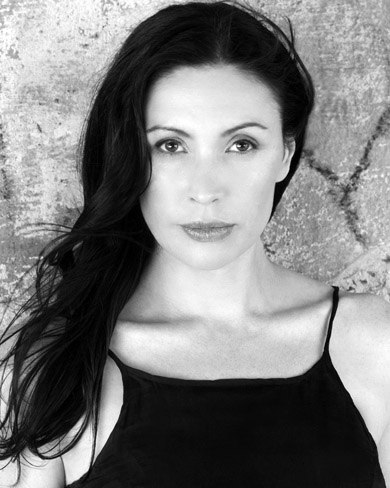 Catherine Moore
Playwright | Cast - Felicity
Catherine graduated from VCA, where she received the Irene Mitchell Award for Most Outstanding Actor.
Theatre credits include, BECKY SHAW, CASANOVA, AND THE COW JUMPED OVER THE MOON, YOU TALKIN' TO ME? THE DIARY OF AN OLYMPIC CABBIE for Ensemble Theatre, FAR AWAY for Black Swan Theatre Company, CHARCOAL CREEK for Merrigong Theatre Co., MOTORTOWN and THE SEVEN NEEDS for Griffin, THE MEMORY OF WATER for Darlinghurst Theatre, BRECHT IN PERFORMANCE for Sydney Theatre Company, THE CAT LADY OF BEXLEY for Australian Theatre of the Deaf, AS YOU LIKE IT and THE COMEDY OF ERRORS for Bell Shakespeare Company and A MOMENT ON THE LIPS and SOLD at the Old Fitz.
Her Film and TV credits include the Feature Film BEING GAVIN, directed by Mark Kilmurry, JANEY KING, THE KETTERING INCIDENT, HOME AND AWAY, A MOODY CHRISTMAS, CROWNINES, RAKE, SPIRITED, CHANDON PICTURES, the telemovie BIG REEF and the award winning short films JULIAN and CELESTIAL AVENUE. Catherine is an accomplished Cabaret performer. Her works include THE HYMN THAT WE SHOUT, A JAQUES BREL CABARET and WEILL WOMEN – A KURT WEILL CABARET, which won 'Best Cabaret' at the 2004 Melbourne Fringe Festival and earned a Green Room nomination.
Catherine has been involved in numerous creative developments across Australia and has written a six-part TV comedy series UNQUALIFIED with Genevieve Hegney, to be produced by Jungle.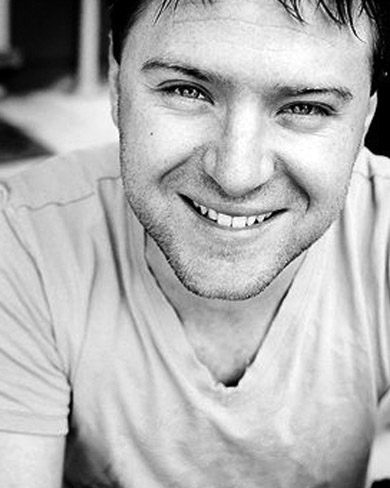 Simon Greer
Set and Costume Designer
Simon graduated with a Bachelor of Dramatic Art in Production Design from NIDA in 2001 and has designed over 100 productions.
Recent design credits include the set and costume design for SPRING AWAKENING at ATYP and the set design for VIOLET at the Hayes Theatre, which was nominated for a Sydney Theatre Award, GREY GARDENS and MAN OF LA MANCHA for Squabbalogic at the Seymour Centre, the Australian Premiere of THE MOUSETRAP at the Zenith Theatre for Bump In Productions and the set design for ROPE and AND THEN THERE WERE NONE, also for Bump In Productions. Simon has designed the set and costumes for Merrigong Theatre Company's productions of FOUR PLAYS ABOUT WOLLONGONG and VALLEY SONG, SKATE for ATYP, LA BOHEME for Opera South and ANGEL CITY for Tamarama Rock Surfers at the Old Fitzroy. Simon has designed over 20 productions for the Marion Street Theatre for Young People and the 3 plays for NSW State School Drama Company. Simon has also designed sets for many Sydney schools including Shore, Ravenswood, SCEGGS Darlinghurst, Newington, Ascham, Sydney Grammar and Barker College.
Simon has been a regular design judge for the Rock Eisteddfod Challenge and has tutored Production Design for the NIDA Open Programme. Simon was a finalist in the Young Australian of the Year Award 1999 and the 1999 Australia Day Youth Awards for Arts.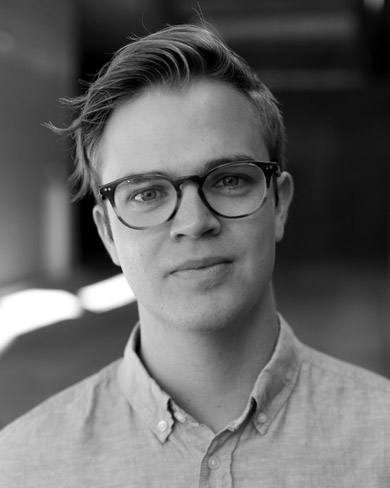 Alexander Berlage
Lighting Designer
Alexander is a Sydney based Director and Lighting Designer. Recent credits include: As Lighting Designer: Sydney Theatre Company: CLOUD NINE. Griffin Independent: NOSFERATUTU,  THOMAS MURRAY and the UPSIDE-DOWN RIVER. Sydney Chamber Opera: VICTORY OVER THE SUN. Old Fitz: 4:48 PSYCHOSIS, DOUBT, CRIMES OF THE HEART, THE JUDAS KISS, THE BITTER TEARS OF PETRA VON KANT, THE WHALE, MEN, FREAK WINDS, HOWIE THE ROOKIE. Old 505 Theatre: THE BLOCK UNIVERSE, HILT. ATYP: WAR CRIMES, MOTH, BETWEEN US. Sydney Dance Company: PPY15: REVEALED. Hayes Theatre: DOGFIGHT. CRITICAL STAGES: SONGS FOR THE FALLEN. As Assistant/Associate Lighting Designer: AN INDEX OF METALS. Alexander was a participant at the 2014 Watermill Center International Summer Program and was also awarded the 2013 Peter Baynes Memorial New York Scholarship and the 2014 Leslie Walford AM Award. Alexander holds a Bachelor of Dramatic Art (Production) and Masters of Fine Art (Directing) from NIDA.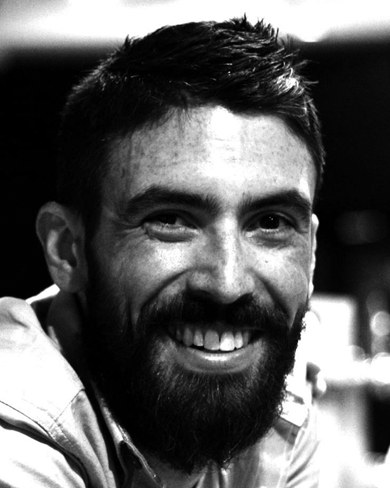 Thomas E. Moore
Sound Designer
Sound Designer Thomas E. Moore is a 2014 graduate of the Western Australian Academy of Performing Arts in Sound Production. His sound design credits include CRIMES OF THE HEART for Imperial Artistry at the Old Fitzroy Theatre, AFTER THE END for the Kings Collective at KXT, BRIGHT THOSE CLAWS THAT MAR THE FLESH for The Hermetic Theatre Company at the Old Fitz Theatre, DIRTY PEOPLE with Jack Rabbit Theatre for The Depot Theatre, THE WONDERFUL WORLD OF DISSOCIA with the Kings Collective and WE WERE ONCE KINGS for Third Culture Kids at the Blue Room Theatre in Perth. Thomas has worked in audio post-production with Soundfirm Sydney and the West Australian Screen Academy, also as venue technician with Fringe World Perth and audio crew for PENNSYLVANIA AVENUE with MTC. He currently works as an audio technician for Carriageworks, most notably with Sydney Dance Company and as senior technician for Björk Digital. Thomas' greatest passion is live music and jazz recording, and has worked extensively in Perth's live music scene and festivals including live mix for Downsyde and stage crew for Empire of the Sun.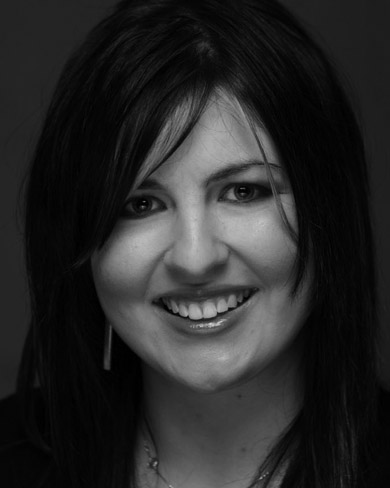 Rebecca Poulter
Stage Manager
Rebecca is a graduate of NIDA (Production). As Stage Manager: Previously for Ensemble Theatre: TWO, RELATIVELY SPEAKING, THE GOOD DOCTOR, MOTHERS AND SONS, EDUCATING RITA, DREAM HOME, BLUE/ORANGE, RICHARD III, CLYBOURNE PARK, CAMP; THE MYSTERY OF LOVE AND SEX (Darlinghurst Theatre Company), THE CRUCIBLE, A MIDSUMMER NIGHT'S DREAM, MUCH ADO ABOUT NOTHING (Sport for Jove), SONGS FOR THE FALLEN-Arts Centre Melbourne & NSW Regional Tour (Critical Stages), THE VERY HUNGRY CATERPILLAR SHOWSOH, Brisbane, Adelaide (Michael Sieders Presents), MY FIRST TIME (Kay & McLean Productions/SOH), ACTOR ON A BOX (Sydney Theatre Company), ORESTES 2.0 (Griffin  Theatre Company). As Assistant Stage Manager; DANCE BETTER AT PARTIES, AUSTRALIA DAY, BLOOD WEDDING, ZEBRA!, TRUE WEST and THE COMEDY OF ERRORS (Sydney Theatre Company), INTERPLAYInternational Tour, COUNTERMOVE (Sydney Dance Company), STRANGE INTERLUDE, THYESTES (Belvoir), BLOOD WEDDING (Malthouse Theatre). As Production Stage Manager: THE UGLY ONE, SHINING CITY (Griffin Theatre Company). As Production Manager; CYRANO DE BERGERAC, ROMEO AND JULIET, THE TEMPEST-Seymour Centre, IPAC (Sport for Jove). As Technical Stage Manager MELBOURNE INTERNATIONAL COMEDY FESTIVAL.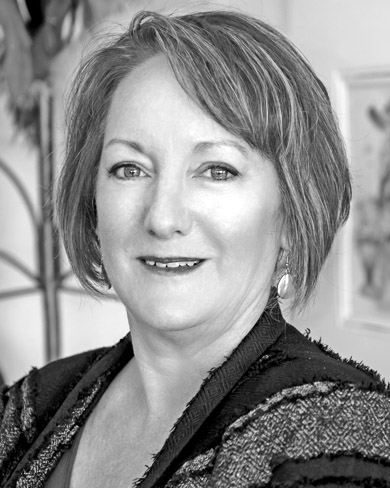 Margaret Gill
Costume Supervisor
Margaret is a freelance theatre milliner, costume cutter / maker
Film credits: AUSTRALIA; THE GREAT GATSBY; X MEN ORIGINS, WOLVERINE; UNBROKEN; THE GODDESS; PETER RABBIT. Theatre credits: FAME (John Frost ); KING KONG (Global Creatures); HENRY V (Bell); HOW TO TRAIN YOUR DRAGON (Global Creatures /Dreamworks); THE KING & I (OA); THE IMPORTANCE OF BEING EARNEST (Sport for Jove); THE NUTCRACKER (Aust Ballet); ALADDIN (Disney); MY FAIR LADY (Gordon Frost/OA); SIDESHOW ALLEY; LET'S MISBEHAVE; VELVET ROPE; SEVEN; LIFE AS WE KNOW IT (Grayboy Entertainment/Nigel Shaw Designs). TV: SO YOU THINK YOU CAN DANCE; A PLACE TO CALL HOME; HI 5; BROCK. For Ensemble: SEMINAR; CAMP; A YEAR WITH FROG AND TOAD; OTHER DESERT CITIES; DARK VOYAGER; LADIES IN LAVENDER; RELATIVELY SPEAKING; THE GOOD DOCTOR; 6 DANCE LESSONS IN SIX WEEKS; DREAM HOME; WHO'S AFRAID OF VIRGINIA WOOLF?; EDUCATING RITA; THE ANZAC PROJECT; THE SHOEHORN SONATA. This year Margaret has had the pleasure of working on the soon to be released film PETER RABBIT (2018) as costume maker and as a milliner on THE MERRY WIDOW (OA).