Critic's Circle Best New Playwright Award 2011 | George Devine Most Promising Playwright Award 2012
Overview
It's been a while since Martin's milk round has earned money. His truck – and a lot of his customers, for that matter – have seen better days. His practical, dinner-lady wife Kath wants him to give up the business, but Martin can't quite bring himself to move on – to what?
Meanwhile, their son Billy dreams of being an artist, daughter Sophie's aspirations for a career in martial arts have hit a rather violent snag, while would-be boyfriend Pete waits in the wings – hopeless at love, but a great plumber.
THE KITCHEN SINK is a touching and irresistible comedy from one of the UK's finest young writers, a richly woven story about finding the courage to face change, and the enduring strength of family bonds.
Calendar
14 Oct 2017 5:00 pm
14 Oct 2017 8:15 pm
15 Oct 2017 2:00 pm
17 Oct 2017 11:00 am
17 Oct 2017 8:15 pm
18 Oct 2017 11:00 am
18 Oct 2017 8:15 pm
19 Oct 2017 8:15 pm
20 Oct 2017 6:00 pm
21 Oct 2017 8:15 pm
22 Oct 2017 2:00 pm
24 Oct 2017 11:00 am
24 Oct 2017 8:15 pm
25 Oct 2017 8:15 pm
26 Oct 2017 8:15 pm
27 Oct 2017 11:00 am
27 Oct 2017 6:00 pm
28 Oct 2017 2:00 pm
29 Oct 2017 5:00 pm
31 Oct 2017 8:15 pm
01 Nov 2017 11:00 am
01 Nov 2017 8:15 pm
02 Nov 2017 8:15 pm
03 Nov 2017 11:00 am
04 Nov 2017 8:15 pm
05 Nov 2017 2:00 pm
05 Nov 2017 5:00 pm
07 Nov 2017 8:15 pm
08 Nov 2017 11:00 am
08 Nov 2017 6:00 pm
09 Nov 2017 8:15 pm
10 Nov 2017 11:00 am
11 Nov 2017 2:00 pm
11 Nov 2017 5:00 pm
12 Nov 2017 5:00 pm
14 Nov 2017 11:00 am
14 Nov 2017 8:15 pm
15 Nov 2017 8:15 pm
16 Nov 2017 11:00 am
16 Nov 2017 8:15 pm
17 Nov 2017 8:15 pm
18 Nov 2017 8:15 pm
Reviews
"Warm, fresh, comic and quirky, The Kitchen Sink... cuts surprisingly deep, blessed with both tenderness and a beautiful sense of tentative hope... both hilarious and deeply touching, this is one of the best new plays I have seen anywhere this year, and I cannot recommend it too highly."  The Telegraph, UK
"Warm humour and delight in human quirkiness."  THE INDEPENDENT, UK
Cast & Creatives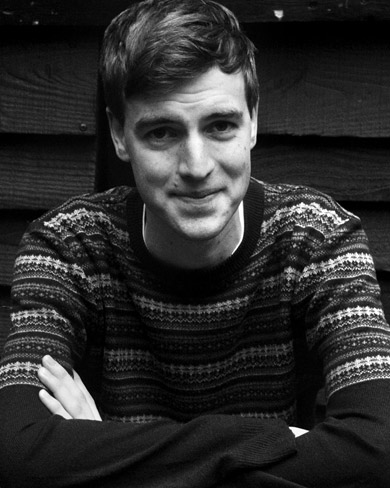 Tom Wells
Playwright
Tom is from Kilnsea, East Yorkshire. Plays include: BROKEN BISCUITS (Paines Plough/Live Theatre, Newcastle); FOLK (Birmingham Rep/Hull Truck Theatre/Watford Palace Theatre), JUMPERS FOR GOALPOSTS (Paines Plough – Watford Palace Theatre and UK tour, 2013/14); COSMIC (Ros Terry/Root Theatre, E. Yorkshire tour, 2013); THE KITCHEN SINK (Bush Theatre, 2011, winner of the Most Promising Playwright – Critics Circle, 2011 and the 2012 George Devine Award ); ME, AS A PENGUIN (West Yorkshire Playhouse, 2009 and Arcola Theatre/UK Tour, 2010) and ABOUT A GOTH (Paines Plough/ Oran Mor, 2009). BEN & LUMP, which Tom wrote as part of the Coming Up season (Touchpaper) was broadcast on Channel 4 in 2012 and his play JONESY was broadcast on Radio 4. He has also written three pantos for the Lyric Hammersmith. Tom is currently under commission to The Drum Plymouth, The Royal Court, the National Theatre, Pilot Theatre and BBC Radio 4.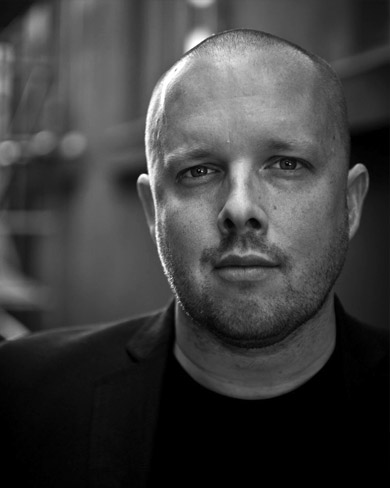 Shane Bosher
Director
Shane has been a director, actor, dramaturg and producer for the last twenty years. Following training at Toi Whakaari: NZ Drama School, he has worked for all of New Zealand's major theatre companies including Auckland Theatre Company, Downstage, Circa Theatre, Bats, Fortune Theatre and the NZ Actors Company. From 2001 to 2014, Shane was the Artistic Director of Silo Theatre. During his tenure, he directed some of the company's most celebrated productions including ANGELS IN AMERICA, SPEAKING IN TONGUES, PRIVATE LIVES, THE AGONY AND THE ECSTASY OF STEVE JOBS, TRIBES, TOP GIRLS, TARTUFFE, THE ONLY CHILD, THE BROTHERS SIZE, WHEN THE RAIN STOPS FALLING, THAT FACE, RUBEN GUTHRIE, HOLDING THE MAN, THE LITTLE DOG LAUGHED, THE REAL THING, THREE DAYS OF RAIN, DYING CITY, TAKE ME OUT, SUDDENLY LAST SUMMER and BASH. He was named one of the Aucklanders of 2005 by Metro Magazine and in July 2007 was named one of the Most Influential People under 40. Shane was selected by Creative NZ to participate in the Future Leaders Programme and he has also undertaken professional development at the Donmar Warehouse and Young Vic in London and Public Theater in New York. He is the recipient of three Auckland Theatre Awards and has been awarded Director of the Year by the NZ Listener four times. In 2014, Shane was commissioned by Auckland Live to create BOTH SIDES NOW: JULIA DEANS SINGS JONI MITCHELL for the inaugural Auckland Cabaret Season. This production has since played to capacity attendance at festival engagements across New Zealand. Shane relocated to Australia in 2014 and has since directed THE PRIDE for Darlinghurst Theatre, STRAIGHT for Kings Cross Theatre and sell out productions of COCK and THE BITTER TEARS OF PETRA VON KANT for Redline. His other recent work includes productions of VENUS IN FUR for Auckland Theatre Company, A STREETCAR NAMED DESIRE for Silo Theatre, UNCLE VANYA for Court Theatre and THE THINGS BETWEEN US for CAF.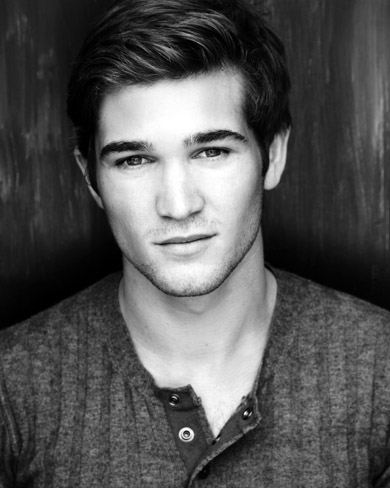 Ben Hall
Cast - Billy
Ben grew up in Perth and is a graduate of the Western Australian Academy of Performing Arts. His onscreen work includes Aussie dramas LOVE CHILD and NEIGHBOURS and mini -series BROCK, ANZAC GIRLS, and DEVIL'S PLAYGROUND alongside Toni Colette and Simon Burke. On stage Ben has appeared in FALSETTOS for the Darlinghurst Theatre Company, ONLY HEAVEN KNOWS at the Hayes Theatre and Cameron Macintosh's LES MISERABLES. Twitter @benhall23 Instagram: benhall23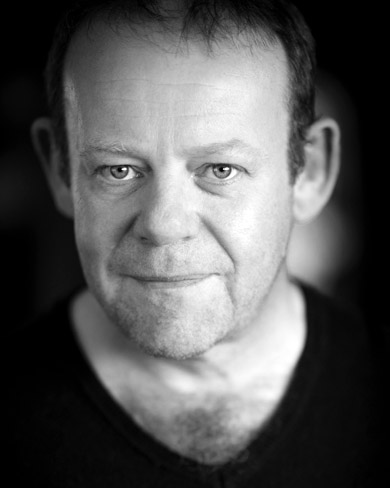 Huw Higginson
Cast - Martin
Huw trained at The London Academy of Dramatic Art (LAMDA). Huw has worked consistently in television, film and theatre both in the  UK and Australia, and has become one of the best known actors on international television for playing PC George Garfield in ABC/lTV's  THE BILL in which he appeared in over 600 episodes spanning ten years. Amongst his other UK television credits are EASTENDERS, DA VINCI'S DEMONS, CASUALTY, HOLBY CITY, DOCTORS, RAILWAY MURDERS, BIG DEAL, THE SARAH JANE ADVENTURES, BY ANY MEANS, LIVING IT, BLESSED – all for BBCTV. LEWIS, HEARTBEAT, THE HUNT, THE GIBLETS and PEEP SHOW are among the numerous credits he has for commercial television in the UK. Huw is well known for touring nationally in the UK with, amongst others, ABIGAIL'S PARTY, MEETING JOE STRUMMER, IN THE CLUB, RATTLE OF A SIMPLE MAN, ARSENIC AND OLD LACE, WHAT THE BUTLER SAW (West End) and for the BOLTON OCTAGON, ALL MY SONS, COMEDIANS, AND DID THOSE FEET, DEMOLITION MAN, THE WINSLOW BOY and A STREETCAR NAMED DESIRE (nominated for a MEN award for Best Supporting Actor). Selected further theatre credits include THE KITCHEN SINK, HULL TRUCK THEATRE. PLENTY, SERGEANT MUSGRAVES DANCE and BREEZEBLOCK PARK for Manchester Library Theatre. In Australia Huw's theatre credits include LONE STAR (2000 National Tour), and STC/MTC's epic four-hour production of GREAT EXPECTATIONS. Since his return to Australia he has appeared in ON THE SHORE OF THE WIDE WORLD and subsequently HOUSE ON THE LAKE (for which he won Best Actor in the GLUG Awards) both at the Griffin Theatre, and  he also toured nationally in LOVE LETTERS with his partner Hannah Waterman. In 2016 he appeared in the title role of David Walliams play MR STINK at the Sydney Opera House for CDP, and returned to the Griffin Theatre in 2016  to appear in the world premiere of BENEDICT ANDREWS GLORIA, opposite Marta Dusseldorf. Recent television has included ABCTV's HIDING, RAKE Series 4 and MISS FISHER'S MURDER MYSTERIES; SECRET CITY, SECRET RIVER, MARY: MAKING OF A PRINCESS, HOME AND AWAY, JANET KING 3, A PLACE TO CALL HOME, THE LEFTOVERS, JESSICA, DEADLINE GALLIPOLI and the forthcoming PICNIC AT HANGING ROCK. Huw will also be seen the new Australian feature film THE NIGHTINGALE. Huw is thrilled to be reunited on stage with Hannah Waterman in the Australian premiere of THE KITCHEN SINK at Ensemble Theatre. Outside of work he is a keen fisherman, bad golfer, and  follower of Chelsea Football Club, Wests Tigers and the Sydney Swans.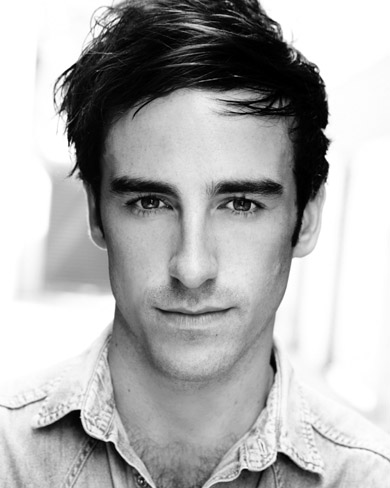 Duncan Ragg
Cast - Pete
One of Australia's most exciting and talented young actors and directors, Duncan Ragg graduated from the National Institute of Dramatic Art (NIDA) and L'École Philippe Gaulier. His acting theatre credits include COCK (Auckland Live/ Silo Theatre), WRITING FOR PERFORMANCE (Michael Gow, NIDA) and KANDAHAR GATE (Stephen Sewell, NIDA). In 2016/17 he wrote and directed THIS, THIS IS MINE for The Corinthian Food Store, as well as assisting Judy Davis in directing Brian Friel's award-winning FAITH HEALER (Belvoir). In 2017 he will appear in Australian feature film 2:22 and British feature NIGHT OF THE LOTUS, shot in Tanzania last year. Duncan is thrilled to be making his Ensemble Theatre debut.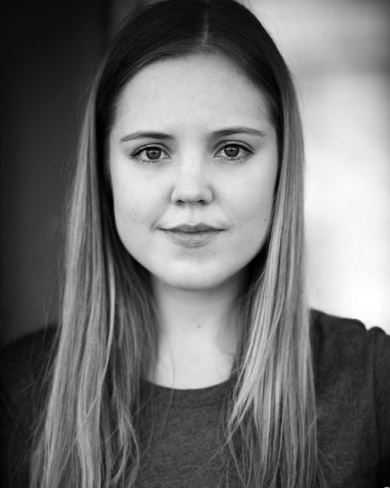 Contessa Treffone
Cast - Sophie
Originally from Perth, Contessa graduated from the National Institute of Dramatic Arts in 2012. Since graduating her theatre credits include: TONGUE TIED (New Fitz Program); A MYSTERY OF LOVE AND SEX (Darlinghurst Theatre Company); ALL MY SONS, CHILDREN OF THE SUN (Sydney Theatre Company); RED RABBIT/WHITE RABBIT (Freefall Productions/KXT); TINY REMARKABLE BRAMBLE (KXT/Invisible Circus); FRACTURE (New Ghosts Theatre Company/Redline Productions); UNFINISHED WORKS (Bottom Productions); MINUSONESISTER (Stories Like These/Griffin Theatre Company); THIS HOUSE IS MINE (Milkcrate/Darlinghurst Theatre Company); LORD OF THE FLIES (US-A-UM/Malthouse Theatre). Contessa is a proud Member of MEAA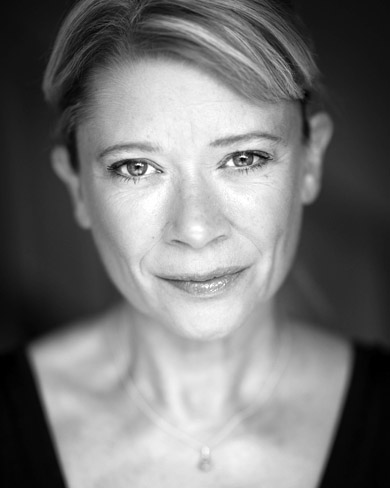 Hannah Waterman
Cast - Kath
Hannah began her career with the National Youth Theatre of Great Britain, and went onto star in a wide variety of British television shows including TESS OF THE D'URBEVILLES, PEAK PRACTICE, DANGERFIELD and three shows for LYNDA LA PLANTE. In 2000 she joined the cast of the British soap opera EASTENDERS where she remained for four and a half years appearing in over four hundred episodes. From 2004 Hannah was touring the UK and appearing in the WEST END with a variety of shows including: CALENDAR GIRLS (tour and West End), TOM, DICK AND HARRY (West End), STRANGERS ON A TRAIN (tour), THE VAGINA MONOLOGUES (London and Tour), SOAP at Ayckbourn's theatre The Stephen Joseph and most recently as Beverly in ABIGAIL'S PARTY (Lindsey Posner/Tom Attenborough). She continued to work in television with recurring roles in DOCTORS (BBC) and NEW TRICKS (BBC). Played the lead in the feature film PATIENT 17 and COME FLY WITH ME for the BBC. She has also regularly featured on BBC Radio Drama. Since arriving in Australia in 2013 she has toured with her partner Huw Higginson in LOVE LETTERS, appeared in THE WHALE (Old Fitz), MR STINK (CDP) at Sydney Opera House and made her musical theatre debut in SIDESHOW (The Hayes), and this year she appeared as Julie in Sydney Theatre Company's' production of TALK by Jonathan Biggins. Next year she is thrilled to be tackling THE ALMIGHTY SOMETHING, a new Australian work at The Griffin directed by Lee Lewis. Hannah is delighted to be making her debut at Ensemble Theatre with this beautiful play.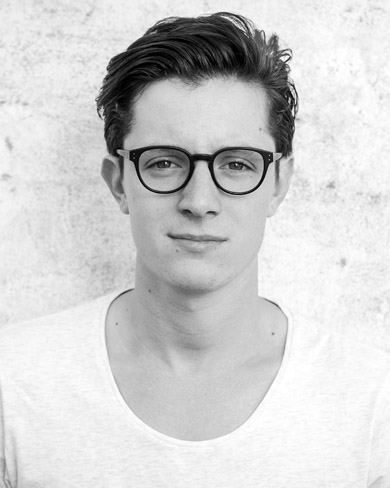 Charles Davis
Designer
Charles is a set and costume designer for theatre, opera, dance and film. A recent  graduate of NIDA, Charles also studied architectural design at Monash University. Charles' theatre designs include: THE KITCHEN SINK (Ensemble Theatre); SMURF IN WANDERLAND (Griffin Theatre/National Theatre of Parramatta); THE WHALE (Old Fitz), UNFINISHED WORKS (Seymour Centre); co-design THE GRAND HOTEL (Sydney Grammar); KANDAHAR GATE, WRITING FOR PERFORMANCE (NIDA). Charles is associate set designer for MURIEL'S WEDDING – THE MUSICAL with STC and Global Creatures. Charlie's opera designs include: BIOGRAPHICA (Sydney Chamber Opera/Sydney Festival); OH MENSCH! (SCO, costume); HANSEL AND GRETEL directed by Michael Gow (Queensland Conservatorium); associate set design for CARMEN directed by John Bell and THE MERRY WIDOW (Opera Australia). Later this year he designs THE CORONATION OF POPPEA for Pinchgut Opera. Charles was nominated for a Sydney Theatre Award for THE WHALE. Charles is lecturer and mentor for NIDA's undergraduate design programme. View Charles' designs at: www. charlesdavisdesigner.com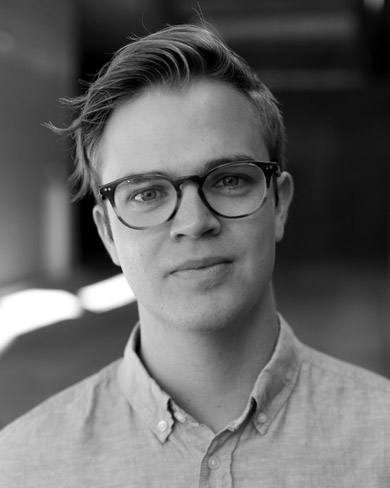 Alex Berlage
Lighting Designer
Alexander is a Sydney based Director and Lighting Designer. Recent credits include: As Lighting Designer: Sydney Theatre Company: CLOUD NINE. Griffin Independent: NOSFERATUTU,  THOMAS MURRAY and the UPSIDE-DOWN RIVER. Sydney Chamber Opera: VICTORY OVER THE SUN. Old Fitz: 4:48 PSYCHOSIS, DOUBT, CRIMES OF THE HEART, THE JUDAS KISS, THE BITTER TEARS OF PETRA VON KANT, THE WHALE, MEN, FREAK WINDS, HOWIE THE ROOKIE. Old 505 Theatre: THE BLOCK UNIVERSE, HILT. ATYP: WAR CRIMES, MOTH, BETWEEN US. Sydney Dance Company: PPY15: REVEALED. Hayes Theatre: DOGFIGHT. CRITICAL STAGES: SONGS FOR THE FALLEN. As Assistant/Associate Lighting Designer: AN INDEX OF METALS. Alexander was a participant at the 2014 Watermill Center International Summer Program and was also awarded the 2013 Peter Baynes Memorial New York Scholarship and the 2014 Leslie Walford AM Award. Alexander holds a Bachelor of Dramatic Art (Production) and Masters of Fine Art (Directing) from NIDA.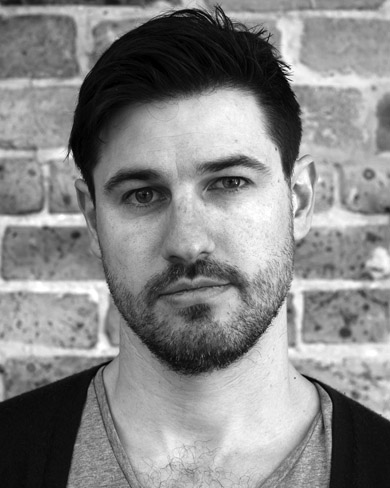 Marty Jamieson
Sound Designer
Marty is a composer and sound designer for the stage and screen. He graduated from AFTRS in 2011 where he studied Screen Music. As a composer and sound designer for theatre his credits include THE PRIDE, DEATHTRAP and CONSTELLATIONS (Darlinghurst Theatre Company), AWKWARD CONVERSATIONS WITH ANIMALS I'VE FUCKED (UNHAPPEN), ON THE SHORE OF THE WIDE WORLD, SWEET NOTHINGS and THE KNOWLEDGE (Pantsguys Productions), COMPASS (ATYP), THIS IS WHERE WE LIVE (Griffin Independent), 4000 MILES (Mophead/Catnip Productions), GLENGARRY GLEN ROSS (seriousboys) and GREAT EXPECTATIONS (ATYP Under the Wharf). Marty also composes for film as well as trailers and documentaries for Belvoir, Griffin and Darlinghurst Theatre Company.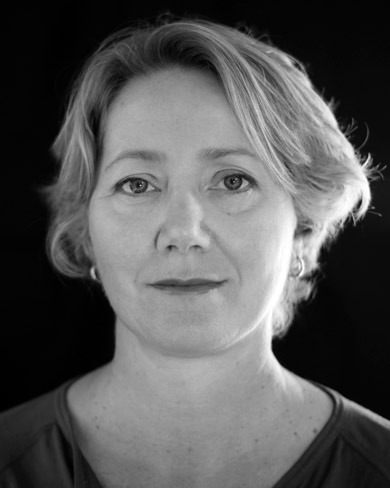 Ruth Horsfall
Stage Manager
Ruth is a freelance Stage and Production Manager, and is delighted to be back at Ensemble Theatre as Stage Manager for THE KITCHEN SINK. Her previous credits with Ensemble Theatre are THE BIG DRY and BLOOD BANK. Other theatre credits include: NOSFERATUTU (Critical Stages/Griffin Independent and Glen  St), THOMAS MURRAY and THE UPSIDE DOWN RIVER (Critical Stages/Griffin Independent and NORPA), MACBETH, TWELFTH NIGHT, HAMLET, ALL'S WELL THAT ENDS WELL, COMEDY OF ERRORS, THE TEMPEST and TAMING OF THE SHREW (Sport for Jove), BLOOD.SEX.TEARS (The Grand Caravan), PLATONOV (Mophead/ Catnip/ATYP), ON THE SHORE OF THE WIDE WORLD (Pantsguys/Griffin), PUNK ROCK (Pantsguys/ATYP), THROUGH THESE LINES (NSW regional tour), SCENES FROM AN EXECUTION and BLUE ANGEL HOTEL (Old Fitz), BITE ME (ATYP), JERUSALEM, THE WEIR and many other shows at New Theatre. Ruth is a proud member of MEAA.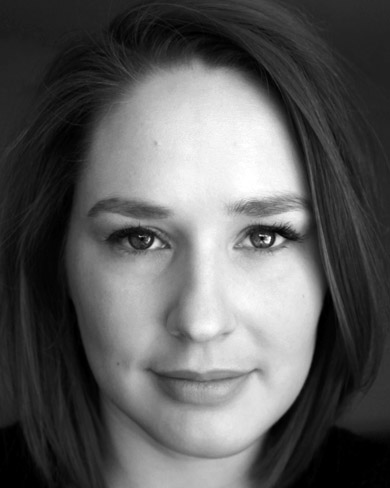 Renata Beslik
Wardrobe Coordinator
Renata is a costume supervisor, maker and buyer. She graduated from NIDA in 2007 with a Bachelor's Degree in Costume Production. Supervising credits include THEODORA (Pinchgut Opera), THE WINTER'S TALE, HENRY V, MACBETH, ABC SHAKESPEARE and INTIMATE LETTERS for Bell Shakespeare and THE TEMPEST, WOYZECK, A LIE OF THE MIND, PORT, THE THREESOME, A BRIGHT ROOM CALLED DAY and SWEET CHARITY for NIDA. For Ensemble Theatre Renata has supervised Edward Albee's WHO'S AFRAID OF VIRGINIA WOOLF?, David Williamson's ODD MAN OUT, A HISTORY OF FALLING THINGS, BETRAYAL and BAREFOOT IN THE PARK. Buying credits include Channel 7's THE SECRET DAUGHTER. As a costume maker, Renata has worked on THE PHANTOM OF THE OPERA, LOVE NEVER DIES, various Opera Australia productions, THE CRUCIBLE (Sport for Jove), KING KONG (Global Creatures) and IN THE NEXT ROOM (STC).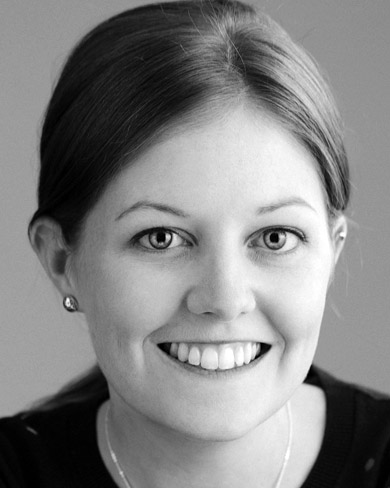 Amy Hume
Dialect Coach
Amy Hume is a voice teacher at the National Institute of Dramatic Art (NIDA), and is Founder of one of Sydney's leading voice businesses, Viva Voice. She was a Voice/Dialect Coach at MATILDA THE MUSICAL in Sydney; most recently she was Dialect Coach for Critical Stages' national tour of STONES IN HIS POCKETS. Other credits include productions for Belvoir, Sport for Jove, Old Fitz, NIDA, Shakespeare & Co (Massachusetts), The Shakespeare Forum (New York) and Columbia Stages (New York). Amy is also Voice and Accents Tutor at ATYP. She is a Designated Linklater Teacher and holds a Post-Graduate Diploma in Voice from Victorian College of the Arts (VCA) with First Class Honours. Through Viva Voice, she regularly facilitates corporate voice and communication training for organisations across different industries.
Watch the rehearsal video
WATCH THE PRODUCTION VIDEO