Something's about to change for Mrs Shirley Bradshaw, mother of grown children and confidence eroded housewife. After decades of dull married life, mince dinners every Thursday and talking to the kitchen wall, her former self – the fearless Shirley Valentine – is fizzing to get out. And she's ready to change everything. Even the wall.
Overview
First performed in 1986, Willy Russell's comic monologue SHIRLEY VALENTINE opened to awards and rave reviews and was made into an Oscar nominated film. Three decades later its message that 'it's never too late to be yourself' manages to kick off any clichés with a story that is engagingly human and warmly sympathetic
---
Awards:
1988 Laurence Olivier Award for Best New Comedy
1989 Theatre World Award for Outstanding Broadway Debut
Nominations:
1989 Drama Desk Award for Outstanding New Play
1989 Drama Desk Award for Outstanding Director of a Play
1989 Tony Award for Best Play
Calendar
04 May 2018 8:15 pm
05 May 2018 8:15 pm
06 May 2018 5:00 pm
08 May 2018 7:30 pm
09 May 2018 8:15 pm
10 May 2018 8:15 pm
11 May 2018 8:15 pm
12 May 2018 4:30 pm
12 May 2018 8:15 pm
13 May 2018 5:00 pm
15 May 2018 11:00 am
16 May 2018 8:15 pm
17 May 2018 11:00 am
17 May 2018 8:15 pm
19 May 2018 4:30 pm
19 May 2018 8:15 pm
20 May 2018 5:00 pm
22 May 2018 7:30 pm
23 May 2018 8:15 pm
24 May 2018 11:00 am
24 May 2018 8:15 pm
25 May 2018 8:15 pm
26 May 2018 4:30 pm
26 May 2018 8:15 pm
27 May 2018 5:00 pm
30 May 2018 11:00 am
30 May 2018 8:15 pm
01 Jun 2018 8:15 pm
02 Jun 2018 8:15 pm
03 Jun 2018 5:00 pm
05 Jun 2018 11:00 am
05 Jun 2018 7:30 pm
07 Jun 2018 8:15 pm
08 Jun 2018 8:15 pm
09 Jun 2018 4:30 pm
09 Jun 2018 8:15 pm
BUY TICKETS
Ticket Prices
| | | |
| --- | --- | --- |
| | PREVIEWS & WEEKY MATINEES | ALL EVENINGS & WEEKEND MATINEES |
| Full Price | $69 | $73 |
| Seniors Card | $65 | $70 |
| Pensioner | $61 | $66 |
| Groups 10-19 | $65 | $70 |
| Groups 20+ | $61 | $66 |
| Club 30 | $43 | $43 |
| Full-Time Student | $35 | $35 |
| MEAA/AWG | $38 | $38 |
| School Groups | $25 | $25 |
BUY TICKETS
Reviews
"Quick-witted and bittersweet brilliance...a wonderful play." Broadway World London
"At times funny, at others desolating sad ... a moving celebration of the independence of the human spirit." The Telegraph UK
Cast & Creatives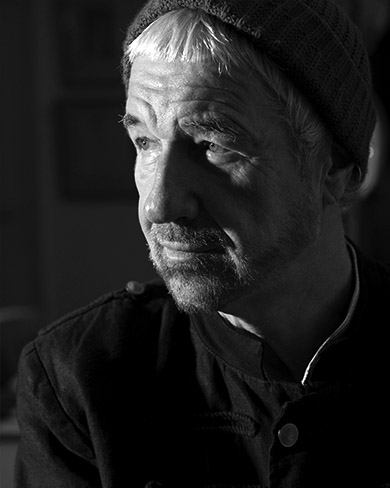 Willy Russell
Playwright
Willy Russell's career spans more than four decades; born in Liverpool in 1947, he left school at 15, became a women's hairdresser, part-time singer/songwriter before returning to education and becoming a teacher.
Russell's breakthrough work, commissioned by Liverpool Everyman, JOHN PAUL RINGO…AND BERT transferred to the West End winning Best Musical – Evening Standard and London Theatre Critics Awards.
Two of Willy's best-known plays have female protagonists, EDUCATING RITA (Olivier Award for Best Comedy) and SHIRLEY VALENTINE (Olivier Award – Best New Comedy & Best New Actress, Tony Awards, Broadway – Best Actress). Both became successful films  – Julie Walters and Pauline Collins who played the roles on stage received Oscar nominations as did Willy Russell for  the screenplay of EDUCATING RITA.
BLOOD BROTHERS, (Laurence Olivier Award, Best New Musical, 1983), played for 24 years becoming the 3rd longest running West End musical. Major foreign productions include a 2 year run on Broadway, with recent productions in South Africa and Korea and current productions in  Australia and Japan. The UK tour is still playing to packed houses.
OUR DAY OUT, originally written for TV, about a school outing, has been adapted for the stage as OUR DAY OUT – THE MUSICAL. Premiered at Liverpool's Royal Court in 2010 to rave reviews, it was revived a year later for another sell out season.
The critically acclaimed novel, THE WRONG BOY was published in 2000 and translated worldwide.
For further information please visit willyrussell.com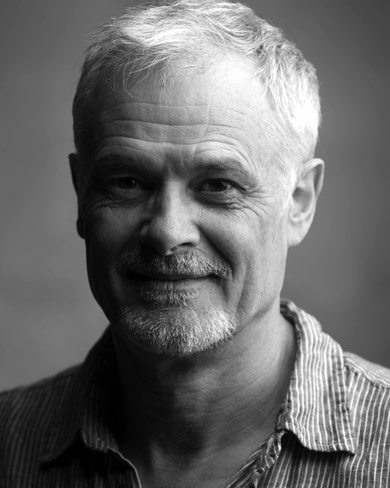 Mark Kilmurry
Director
Mark is the Artistic Director of Ensemble Theatre.
For Ensemble's 2018 season Mark will be directing SHIRLEY VALENTINE, REG LIVERMORE'S THE WIDOW UNPLUGGED OR AN ACTOR DEPLOYS and THE NORMAN CONQUESTS TRILOGY.
Recent directing credits include: NEVILLE'S ISLAND, TWO, ODD MAN OUT, RELATIVELY SPEAKING, BAREFOOT IN THE PARK, BETRAYAL, GOOD PEOPLE, MY ZINC BED, EDUCATING RITA, ABSENT FRIENDS, OTHER DESERT CITIES, THE ANZAC PROJECT, RICHARD III, THE GLASS MENAGERIE, FRANKENSTEIN, MANAGING CARMEN, RED, THE SPEAR CARRIER and HAMLET.
Mark's recent acting credits include: Frank in EDUCATING RITA, Richard in RICHARD III, Hamlet in HAMLET, Otto in THE ACT, Angus in THE DRAWER BOY and Serge in ART.
Mark's recent plays and adaptations include; RICHARD III (with Patrick Dickson), HAMLET (with John Trutwin), THE BIG DRY (based on the novel by Tony Davis), CASANOVA (based on the TV series by Russell T Davis), DIARY OF AN OLYMPIC CABBIE (Based on the book by Anthony Sharwood), MERCY THIEVES; HAPPY AS LARRY & VIV and ONE SHOT.
Mark is the recipient of two Norman Kessell Memorial Awards for an Outstanding Performance by an Actor for his roles in HAMLET and JAPES and was awarded the 2006 Hayes Gordon Memorial Award for Important Contribution to Theatre.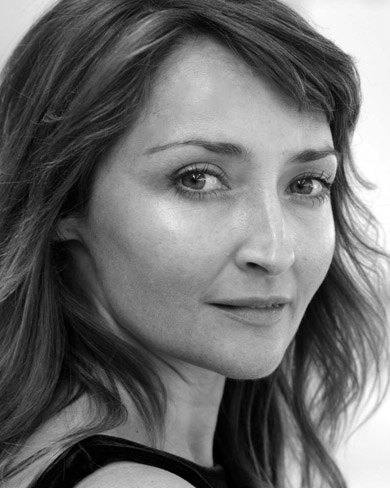 Sharon Millerchip
Cast - Shirley
Sharon returns to the stage after recently stepping out of the spotlight to work as Resident Director/Choreographer on the Disney blockbuster ALADDIN and Baz Luhrmann's STRICTLY BALLROOM.
Sharon was last seen at the Ensemble Theatre in the smash hit one-woman show BOMBSHELLS (Glug Award), A PICASSO and LAST OF THE RED HOT LOVERS.
Other roles include Meg Giry in Andrew Lloyd Webber's LOVE NEVER DIES, Anita in WEST SIDE STORY, Charity in SWEET CHARITY (Helpmann nom) Catherine in PIPPIN (Helpmann nom) Sofia in SATANGO (Sydney Dance Award) Belle in BEAUTY AND THE BEAST (Mo Award), Meg Giry in THE PHANTOM OF THE OPERA, Velma Kelly in CHICAGO (Helpmann Award) Columbia in ROCKY HORROR SHOW (Helpmann Award), Sonia Walsk in THEY'RE PLAYING OUR SONG, Demeter in CATS, Cordelia in FALSETTOS, Little Red Riding Hood in INTO THE WOODS (Mo Award, Sydney Theatre Award) and Roxie Hart in CHICAGO (Helpmann Award, Sydney Theatre Award)
sharonmillerchip.com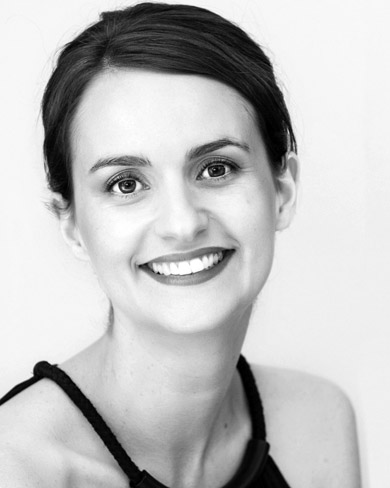 Simone Romaniuk
Set and Costume Designer
Simone Romaniuk is an award winning set, costume and festival designer who works between Australia and the UK. For Ensemble Theatre she has designed FRANKENSTEIN and CASANOVA.
Set and costume design credits include: Unicorn Theatre, London: THE HUNTING LODGE. RNCM, Manchester: LA VIE PARISIENNE. Queensland Theatre Company: MACBETH, VENUS IN FUR, KELLY, HEAD FULL OF LOVE, ELIZABETH: ALMOST BY CHANCE A WOMAN, BOMBSHELLS, FRACTIONS, THE REMOVALISTS, WAITING FOR GODOT, RUBY MOON, EATING ICE CREAM, BECKETT X 3, and THE LITTLE DOG LAUGHED. Opera Queensland: THE MAGIC FLUTE, THE MERRY WIDOW, SPACE ENCOUNTERS and THE MIKADO. Sydney Theatre Company: THE CRUCIBLE and THYESTES.
Since 2015 Simone has been the designer for annual international arts festival OzAsia Festival at Adelaide Festival Centre. She was resident designer for Queensland Theatre Company across 2011- 2012 and was awarded Matilda Awards Outstanding achievement for Design in 2012 and 2014. She holds design degrees from NIDA and QCA.
www.simoneromaniuk.com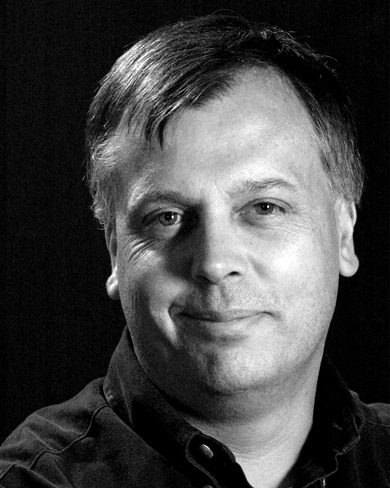 Nick Higgins
Lighting Designer
Nick has been an independent lighting designer since graduating from WAAPA in 1999. He has worked across all genres in all states and for most companies. Nick is not only a Lighting Designer, but a photographer and film-maker. He has worked extensively for Ensemble Theatre and was a nominee for the Best Lighting Design Award, Sydney Theatre Awards for his design for FRANKENSTEIN. Nick and his partner moved to Tasmania after working on a show and falling in love with the state. He just hopes that no-one else finds out how wonderful it is here!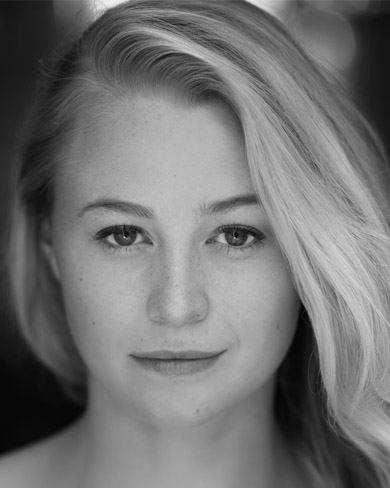 Stephanie Lindwall
Stage Manager
Stephanie is a graduate of the Australian Academy of Dramatic Art.
As Stage Manager: THE RASPUTIN AFFAIR, BAREFOOT IN THE PARK, GOOD PEOPLE (Ensemble Theatre), HOOTING AND HOWLING (Critical Stages Regional Tour), SENIOR MOMENTS (Return Fire Productions), PRIDE, THE HORSES MOUTH FESTIVAL, BONDI FEAST (TRS), SET: THE PLAY (NIDA Independent), A VIEW FROM MOVING WINDOWS (Riverside Theatres), ON THE RAZZLE (AADA). As Swing Technician: THE REMOVALISTS (TRS), SAY HELLO FIRST (Cupboard Love). As Production Manager: (& Mentor) PLAYHOUSE CREATURES (AADA), SAY HELLO FIRST (Cupboard Love), BODY LANGUAGE (107 Projects), BEFORE/ AFTER (AADA). As Assistant Stage Manager: EMPIRE (TRS), THE WIZARD OF OZ (Packemin), THE WOODSTOCK EXPERIENCE (AIM), THE THREE LIVES OF LUCY CABROL (AADA). As Producer: GODS AND GAMES: NEW SHORT WORKS (AADA). As an Actor: TALKING WITH (Bare Productions), VARIOUS TVC, EMPIRE (TRS), HOME COOKING, SEX- ED (Eastside Radio), GRIMM TALES (Customs House), BEFORE/AFTER, GODS & GAMES: NEW SHORT WORKS, A MIDSUMMER NIGHTS DREAM, THE SKRIKER (AADA).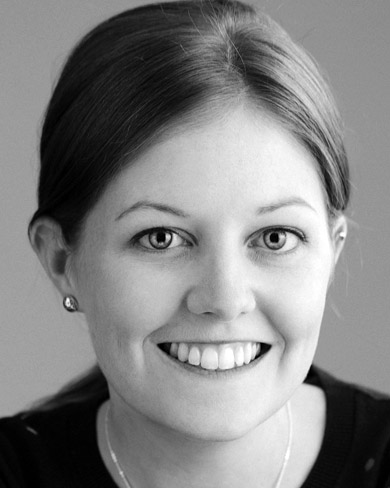 Amy Hume
Dialect Coach
Amy Hume is a voice teacher at the National Institute of Dramatic Art (NIDA), and is Founder of one of Sydney's leading voice businesses, Viva Voice. She was a Voice/Dialect Coach at MATILDA THE MUSICAL in Sydney; most recently she was Dialect Coach for Critical Stages' national tour of STONES IN HIS POCKETS. Other credits include productions for Belvoir, Sport for Jove, Old Fitz, NIDA, Shakespeare & Co (Massachusetts), The Shakespeare Forum (New York) and Columbia Stages (New York). Amy is also Voice and Accents Tutor at ATYP. She is a Designated Linklater Teacher and holds a Post-Graduate Diploma in Voice from Victorian College of the Arts (VCA) with First Class Honours. Through Viva Voice, she regularly facilitates corporate voice and communication training for organisations across different industries.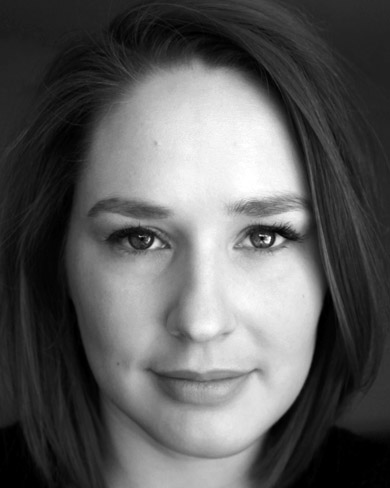 Renata Beslik
Costume Supervisor
Renata is a costume supervisor, maker and milliner. She graduated from NIDA in 2007 with a Bachelor's degree in Costume Production.
Supervising credits include: THE KITCHEN SINK, BUYER AND CELLAR, WHO'S AFRAID OF VIRGINIA WOOLF?, David Williamson's ODD MAN OUT, BAREFOOT IN THE PARK, BETRAYAL, A HISTORY OF FALLING THINGS (Ensemble Theatre), THE CORONATION OF POPPEA, RAMEAU: ANACREON AND PIGMALION, THEODORA (Pinchgut Opera), HENRY V, THE WINTER'S TALE, MACBETH, INTIMATE LETTERS (Bell Shakespeare) THE TEMPEST, WOYCECK, A LIE OF THE MIND, PORT, THE THREESOME (NIDA). Design credits include: THE TEMPEST, ROMEO AND JULIET, A MIDSUMMER NIGHT'S DREAM (Sport for Jove). Costume making credits include: THE CRUCIBLE (Sport for Jove), KING KONG (Global Creatures), IN THE NEXT ROOM (STC), THE PHANTOM OF THE OPERA, LOVE EVER DIES, and many Opera Australia productions. Millinery credits include: THE GREAT GATSBY (Bazmark), THE 7 SOPRANOS (Cre8ion), MY FAIR LADY, AIDA, CARMEN (Opera Australia).