WORLD PREMIERE
You're forgiven if the name of actor, comedian and raconteur Arthur Kwick doesn't exactly ring any bells. Despite an unexpectedly notable performance at the Tivoli Theatre in 1969, his career ever since has seen him take any role that has come his way…
Overview
…even if that's meant hosting off-the-wall stag nights or working as an all-weather clown at children's parties. Now he has another job, a job that'll test his mettle, question his core beliefs and could well be the most challenging of his life.
Written and performed by Reg Livermore, THE WIDOW UNPLUGGED is an engaging, hilarious, and ultimately very moving solo play showcasing Reg's singular comic talent. Reg was one of the founding members of Ensemble Theatre and we couldn't be more thrilled to have him tread the boards for our 60th anniversary.
Calendar
01 Aug 2018 8:15 pm
03 Aug 2018 8:15 pm
04 Aug 2018 8:15 pm
17 Aug 2018 8:15 pm
18 Aug 2018 8:15 pm
21 Aug 2018 11:00 am
23 Aug 2018
11:00 am
Audio Described
Limited Seats
Sold Out
23 Aug 2018
8:15 pm
Audio Described
Limited Seats
24 Aug 2018 8:15 pm
25 Aug 2018
4:30 pm
Audio Described
Limited Seats
Sold Out
25 Aug 2018 8:15 pm
28 Aug 2018 11:00 am
29 Aug 2018 8:15 pm
30 Aug 2018 8:15 pm
31 Aug 2018 8:15 pm
01 Sep 2018 8:15 pm
BUY TICKETS
Ticket Prices
| | | |
| --- | --- | --- |
| | PREVIEWS & WEEKLY MATINEES | ALL EVENINGS & WEEKEND MATINEES |
| Full Price | $69 | $73 |
| Seniors Card | $65 | $70 |
| Pensioner | $61 | $66 |
| Groups 10-19 | $65 | $70 |
| Groups 20+ | $61 | $66 |
| Club 30 | $43 | $43 |
| Full-Time Student | $35 | $35 |
| MEAA/AWG | $38 | $38 |
| School Groups | $25 | $25 |
BUY TICKETS
Reviews
"You watch a performer of this calibre ratchet up the excitement level to such a pitch, each night, and keep it there, and it sets a standard you measure things against forever." Sydney Morning Herald for THE THANK YOU DINNER
"It is an extraordinary privilege to see one of his performances and a mystery why he does not do more of them." The Australian for THE THANK YOU DINNER
Cast & Creatives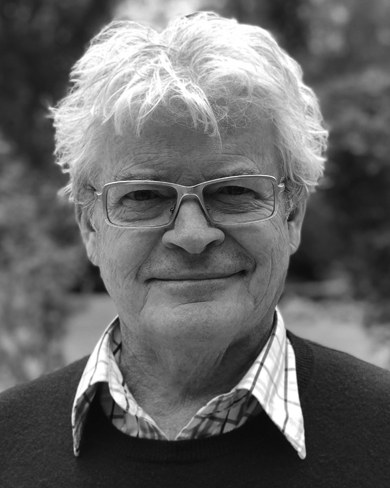 Reg Livermore
Playwright | Cast - Arthur Kwick
Spanning sixty years his theatrical career on stage and in television includes achievements as actor, author, director and designer. In 1958 Reg became a founding member of the Ensemble Theatre; during its 60th Anniversary 2018 Subscription Season Ensemble is staging Reg's most recently written THE WIDOW UNPLUGGED OR AN ACTOR DEPLOYS having previously presented his WISH YOU WERE HERE, RED RIDING HOOD THE SPEED HUMP AND THE WOLF, and THE THANK YOU DINNER AT THE THEATRE.
As a performer he is remembered for show stopping appearances in HAIR and JESUS CHRIST SUPERSTAR, as the original Dr Frank'n'furter in the Australian production of THE ROCKY HORROR PICTURE SHOW, and for his bravura performance in the musical BARNUM. Following the major successes of BETTY BLOKK BUSTER FOLLIES and WONDER WOMAN during the 1970's, his series of ground-breaking one man shows propelled him to the forefront of Australian popular theatre.
In 2005/06 he starred as Max Bialystock in the new Mel Brooks Musical THE PRODUCERS, performed for Opera Australia in numerous Gilbert and Sullivan operas, played Henry Higgins in their 2008 presentation of MY FAIR LADY, and most recently scored as Alfred Doolittle in the Julie Andrews 60th Anniversary production of this most celebrated musical.
Reg received an AO in 1996, published his autobiography CHAPTERS AND CHANCES in 2004, received the Sydney Critics Lifetime Achievement Award in 2015, and a Helpmann Award the same year for his performance in WICKED.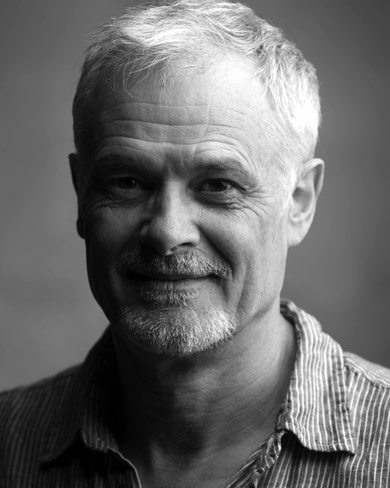 Mark Kilmurry
Director
Mark is the Artistic Director of Ensemble Theatre.
For Ensemble's 2018 season Mark will be directing SHIRLEY VALENTINE, REG LIVERMORE'S THE WIDOW UNPLUGGED OR AN ACTOR DEPLOYS and THE NORMAN CONQUESTS TRILOGY.
Recent directing credits include: NEVILLE'S ISLAND, TWO, ODD MAN OUT, RELATIVELY SPEAKING, BAREFOOT IN THE PARK, BETRAYAL, GOOD PEOPLE, MY ZINC BED, EDUCATING RITA, ABSENT FRIENDS, OTHER DESERT CITIES, THE ANZAC PROJECT, RICHARD III, THE GLASS MENAGERIE, FRANKENSTEIN, MANAGING CARMEN, RED, THE SPEAR CARRIER and HAMLET.
Mark's recent acting credits include: Frank in EDUCATING RITA, Richard in RICHARD III, Hamlet in HAMLET, Otto in THE ACT, Angus in THE DRAWER BOY and Serge in ART.
Mark's recent plays and adaptations include; RICHARD III (with Patrick Dickson), HAMLET (with John Trutwin), THE BIG DRY (based on the novel by Tony Davis), CASANOVA (based on the TV series by Russell T Davis), DIARY OF AN OLYMPIC CABBIE (Based on the book by Anthony Sharwood), MERCY THIEVES; HAPPY AS LARRY & VIV and ONE SHOT.
Mark is the recipient of two Norman Kessell Memorial Awards for an Outstanding Performance by an Actor for his roles in HAMLET and JAPES and was awarded the 2006 Hayes Gordon Memorial Award for Important Contribution to Theatre.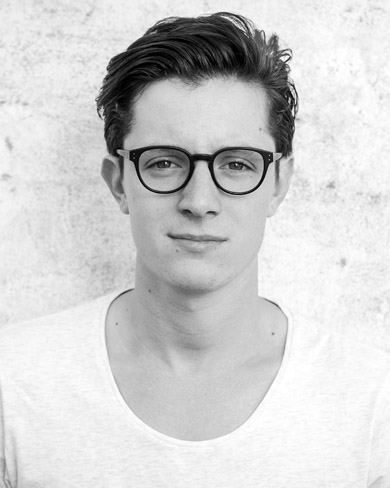 Charles Davis
Set and Costume Designer
Charles is a set and costume designer for theatre, opera, dance and film. A recent graduate of NIDA, Charles also studied architectural design at Monash University.
Charles' theatre designs include: A SMOKE SOCIAL (Darwin Festival); BUYER AND CELLAR and THE KITCHEN SINK (Ensemble Theatre); SMURF IN WANDERLAND (Griffin Theatre/National Theatre of Parramatta); the Helpmann Award nominated FLY (Lano and Woodley national tour, Token Events, set); THE WHALE (Old Fitz), UNFINISHED WORKS (Seymour Centre); co-design THE GRAND HOTEL (Sydney Grammar); KANDAHAR GATE, and WRITING FOR PERFORMANCE (NIDA). Charles was associate set designer for MURIEL'S WEDDING – THE MUSICAL (Sydney Theatre Company/Global Creatures). Charles' opera designs include: THE CORONATION OF POPPEA (Pinchgut Opera); BIOGRAPHICA (Sydney Chamber Opera/Sydney Festival); OH MENSCH! (SCO, costume); HANSEL AND GRETEL directed by Michael Gow (Queensland Conservatorium); and associate set design for CARMEN and THE MERRY WIDOW (Opera Australia). Upcoming work includes design for: THE REVUE for Sydney Theatre Company; and ARTASERSE for Pinchgut Opera.
Charles was nominated for a Sydney Theatre Award for THE WHALE. Charles is a lecturer and mentor for NIDA's undergraduate design programme. View Charles' designs at: charlesdavisdesigner.com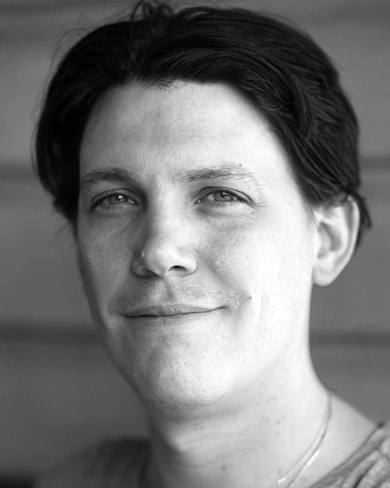 Christopher Page
Lighting Designer
Lighting designer Chris is a creator of worlds and has crafted unique environments for a diverse range of shows.
For Ensemble Theatre Chris' credits include LIP SERVICE, ODD MAN OUT, BETRAYAL, A HISTORY OF FALLING THINGS, THE GOOD DOCTOR, BLUE/ORANGE and video design on e-Baby. Other recent credits include: THE NETHER, PLATONOV (Catnip Productions); SHE RODE HORSES LIKE THE STOCK EXCHANGE, BETWEEN THE STREETLIGHT AND THE MOON (KXT); LA CALISTO (Sydney Conservatorium of Music); A LIFE IN THE THEATRE, THE MAN WITH FIVE CHILDREN and RIDE/FOURPLAY (Darlinghurst Theatre); BU21, 4:12 (Outhouse Theatre); GIRLS LIKE THAT, JOURNEY'S END (ATYP); LIGHTEN UP, THE WITCHES, FIVE PROPERTIES OF CHAINMALE (Griffin Theatre); BLACK JESUS, HIS MOTHER'S VOICE, GREAT EXPECTATIONS (Bakehouse Theatre); THE DARK ROOM, WINDMILL BABY, AS YOU LIKE IT (Belvoir). Site-specific works includes: THIS IS A VOICE, ANCIENT LIVES (Powerhouse Museum), WARATAH (Vivid); EL ANATSUI (Carriageworks); ACTION STATIONS (National Maritime Museum); BECALMED HEART, MET YOU IN A CITY THAT ISN'T ON A MAP (Underbelly Arts Festival) and MANGROVES (Kate Richards & UNSW)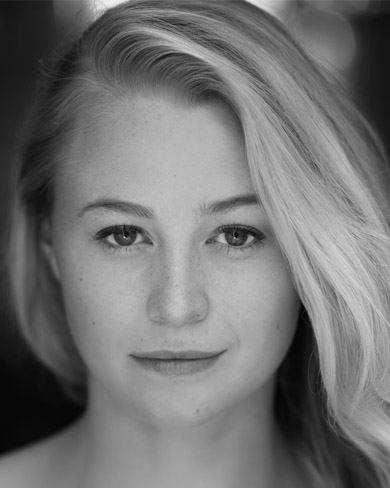 Stephanie Lindwall
Stage Manager
Stephanie is a graduate of the Australian Academy of Dramatic Art.
As Stage Manager: THE RASPUTIN AFFAIR, BAREFOOT IN THE PARK, GOOD PEOPLE (Ensemble Theatre), HOOTING AND HOWLING (Critical Stages Regional Tour), SENIOR MOMENTS (Return Fire Productions), PRIDE, THE HORSES MOUTH FESTIVAL, BONDI FEAST (TRS), SET: THE PLAY (NIDA Independent), A VIEW FROM MOVING WINDOWS (Riverside Theatres), ON THE RAZZLE (AADA). As Swing Technician: THE REMOVALISTS (TRS), SAY HELLO FIRST (Cupboard Love). As Production Manager: (& Mentor) PLAYHOUSE CREATURES (AADA), SAY HELLO FIRST (Cupboard Love), BODY LANGUAGE (107 Projects), BEFORE/ AFTER (AADA). As Assistant Stage Manager: EMPIRE (TRS), THE WIZARD OF OZ (Packemin), THE WOODSTOCK EXPERIENCE (AIM), THE THREE LIVES OF LUCY CABROL (AADA). As Producer: GODS AND GAMES: NEW SHORT WORKS (AADA). As an Actor: TALKING WITH (Bare Productions), VARIOUS TVC, EMPIRE (TRS), HOME COOKING, SEX- ED (Eastside Radio), GRIMM TALES (Customs House), BEFORE/AFTER, GODS & GAMES: NEW SHORT WORKS, A MIDSUMMER NIGHTS DREAM, THE SKRIKER (AADA).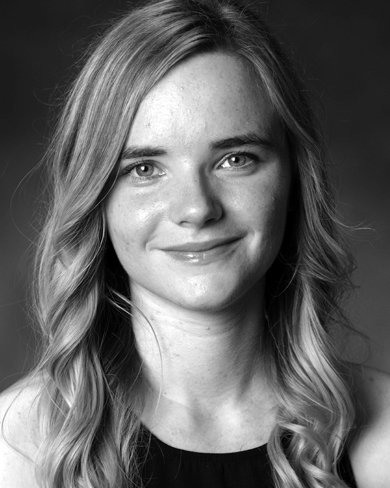 Erin Shaw
Assistant Stage Manager
Graduating from the Technical Theatre and Stage Management course at NIDA in 2016, Erin has previously worked in the industry as a dresser on GIRL ASLEEP (Belvoir, 2016); stage manager on LITTLE BORDERS (The 505, 2017), MOTH (ATYP, 2017), and LOVE, ME (The 505, 2018); and assistant stage manager on DIPLOMACY (Ensemble Theatre, 2018) and BLISS (Belvoir, 2018).
Erin feels privileged to have worked with such an incredible team on this production and looks forward to the season.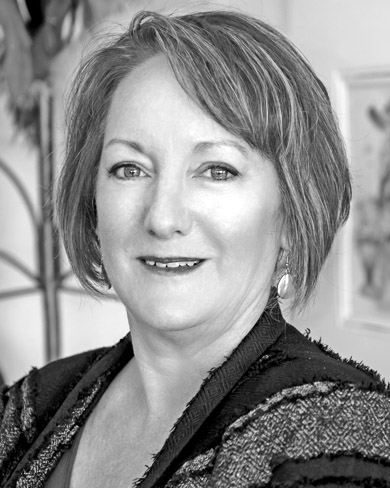 Margaret Gill
Costume Supervisor
Margaret is a freelance theatre milliner, costume cutter / maker
Film credits: AUSTRALIA; THE GREAT GATSBY; X MEN ORIGINS, WOLVERINE; UNBROKEN; THE GODDESS; PETER RABBIT. Theatre credits: FAME (John Frost ); KING KONG (Global Creatures); HENRY V (Bell); HOW TO TRAIN YOUR DRAGON (Global Creatures /Dreamworks); THE KING & I (OA); THE IMPORTANCE OF BEING EARNEST (Sport for Jove); THE NUTCRACKER (Aust Ballet); ALADDIN (Disney); MY FAIR LADY (Gordon Frost/OA); SIDESHOW ALLEY; LET'S MISBEHAVE; VELVET ROPE; SEVEN; LIFE AS WE KNOW IT (Grayboy Entertainment/Nigel Shaw Designs). TV: SO YOU THINK YOU CAN DANCE; A PLACE TO CALL HOME; HI 5; BROCK. For Ensemble: SEMINAR; CAMP; A YEAR WITH FROG AND TOAD; OTHER DESERT CITIES; DARK VOYAGER; LADIES IN LAVENDER; RELATIVELY SPEAKING; THE GOOD DOCTOR; 6 DANCE LESSONS IN SIX WEEKS; DREAM HOME; WHO'S AFRAID OF VIRGINIA WOOLF?; EDUCATING RITA; THE ANZAC PROJECT; THE SHOEHORN SONATA. This year Margaret has had the pleasure of working on the soon to be released film PETER RABBIT (2018) as costume maker and as a milliner on THE MERRY WIDOW (OA).