Nominated for the Olivier and Evening Standard Awards for Best Comedy 1992
Overview
Four city-dwelling business men set out on a team-building weekend only to become trapped on an island in the wilds of Tasmania. Team leader Neville tries to stay positive; acerbic manager Gordon turns on his companions; Roy finds comfort in his recent religious epiphany; while Angus… well, Angus has brought the latest equipment but doesn't have a clue what to do with it. As day turns to cold, cold night, the men discover hidden vulnerabilities and unexpected strengths as they battle the elements and each other.
Tim Firth's wicked comedy is a masterful look at men trying to make the best of a bad situation while they remain, unfortunately… men.
---
---
This play touches on some serious issues, including suicide, in a humorous manner. If this leaves you needing support please call Lifeline's 24 hr a day crisis support line 13 11 14.
Ticket Prices
| | | |
| --- | --- | --- |
| | PREVIEWS & WEEKLY MATINEES | ALL EVENINGS & WEEKEND MATINEES |
| Full Price | $69 | $73 |
| Seniors Card | $65 | $70 |
| Pensioner | $61 | $66 |
| Groups 10-19 | $65 | $70 |
| Groups 20+ | $61 | $66 |
| Club 30 | $43 | $43 |
| Full-Time Student | $35 | $35 |
| MEAA/AWG | $38 | $38 |
| School Groups | $25 | $25 |
Reviews
"Other people's misery is one of the great comic pleasures of the theatre... Neville's Island is still proving deliciously dark and funny". The Telegraph, UK
"The laughs come thick and fast... highly enjoyable". The Guardian, UK
"A charmingly episodic romp through the Australian wilderness, Neville's Island succeeds on the charisma of it's enviable cast."   Arts Hub
"Lord of the Flies meets Gilligan's Island…Neville's Island is a fun night at the theatre." Sydney Chic
"I can recommend NEVILLE'S ISLAND as a great theatre experience with a lot of laughs and very enjoyable performances." Sydney Arts Guide
Cast & Creatives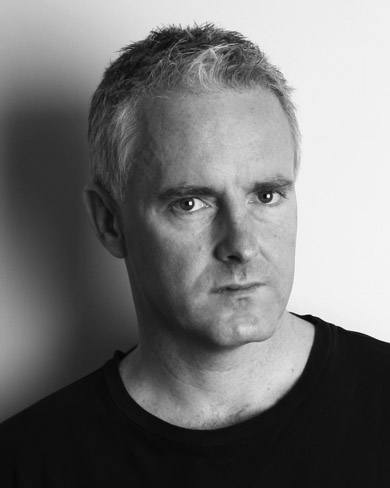 Tim Firth
Playwright
Tim's recent theatre credits include the musicals: THE GIRLS (West End, Olivier Nomination), THIS IS MY FAMILY (UK Theatre Award Best Musical), OUR HOUSE (West End, Olivier Award Best Musical) and THE FLINT STREET NATIVITY. His plays include NEVILLE'S ISLAND (West End, Olivier Nomination), CALENDAR GIRLS (West End, Olivier Nomination) SIGN OF THE TIMES (West End) and THE SAFARI PARTY. Tim's film credits include CALENDAR GIRLS, BLACKBALL, KINKY BOOTS and THE WEDDING VIDEO. His work for television includes MONEY FOR NOTHING (Writer's Guild Award), THE ROTTENTROLLS (BAFTA Award), CRUISE OF THE GODS, THE FLINT STREET NATIVITY and PRESTON FRONT (Writer's Guild Award; British Comedy Award, RTS Award, BAFTA nomination). His new musical, THE BAND opens at the Opera House, Manchester in September 2017.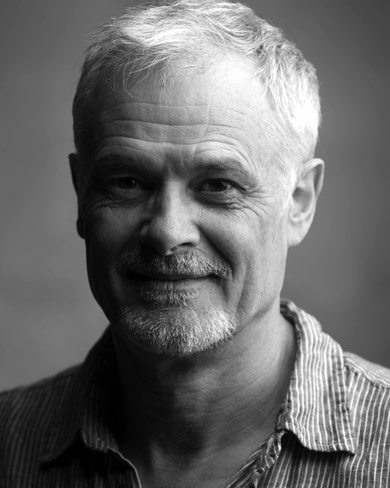 Mark Kilmurry
Director
Mark is the Artistic Director of Ensemble Theatre.
For Ensemble's 2018 season Mark will be directing SHIRLEY VALENTINE, REG LIVERMORE'S THE WIDOW UNPLUGGED OR AN ACTOR DEPLOYS and THE NORMAN CONQUESTS TRILOGY.
Recent directing credits include: NEVILLE'S ISLAND, TWO, ODD MAN OUT, RELATIVELY SPEAKING, BAREFOOT IN THE PARK, BETRAYAL, GOOD PEOPLE, MY ZINC BED, EDUCATING RITA, ABSENT FRIENDS, OTHER DESERT CITIES, THE ANZAC PROJECT, RICHARD III, THE GLASS MENAGERIE, FRANKENSTEIN, MANAGING CARMEN, RED, THE SPEAR CARRIER and HAMLET.
Mark's recent acting credits include: Frank in EDUCATING RITA, Richard in RICHARD III, Hamlet in HAMLET, Otto in THE ACT, Angus in THE DRAWER BOY and Serge in ART.
Mark's recent plays and adaptations include; RICHARD III (with Patrick Dickson), HAMLET (with John Trutwin), THE BIG DRY (based on the novel by Tony Davis), CASANOVA (based on the TV series by Russell T Davis), DIARY OF AN OLYMPIC CABBIE (Based on the book by Anthony Sharwood), MERCY THIEVES; HAPPY AS LARRY & VIV and ONE SHOT.
Mark is the recipient of two Norman Kessell Memorial Awards for an Outstanding Performance by an Actor for his roles in HAMLET and JAPES and was awarded the 2006 Hayes Gordon Memorial Award for Important Contribution to Theatre.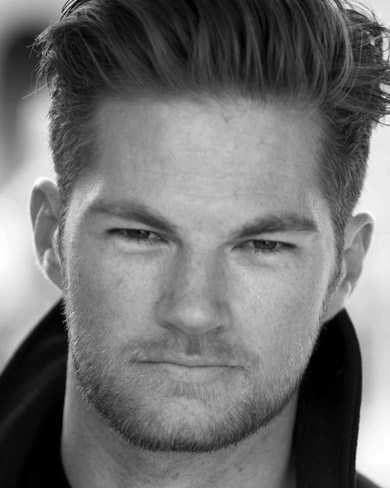 Shaun Rennie
Assistant Director
Shaun is thrilled to be one of two recipients of the 2017 Sandra Bates Director's Award at the Ensemble Theatre. Most recently Shaun directed ONLY HEAVEN KNOWS at the Hayes Theatre Co (Luckiest Productions). Previous Hayes productions include RENT (Highway Run Productions) for which he won the 2016 Broadway World Award for Best Director of a Musical, and YOU'RE A GOOD MAN, CHARLIE BROWN for which he was nominated for Best Director of a Musical at the 2016 Sydney Theatre Awards. Other directing credits include I AM MY OWN WIFE (Oriel Group/Redline) at the Old Fitz, CARMEN: DEAD OR ALIVE (Oriel Group), WICKED (Freerain Theatre Company, Canberra), Assistant Director on A CHRISTMAS CAROL (The Tabard Theatre, London) and Resident Director on ONCE WE LIVED HERE (The Kings Head, London). Earlier this year I AM MY OWN WIFE toured to Melbourne (45 Downstairs) and Brisbane (The Brisbane Powerhouse). In 2005 Shaun co-created LIGHT THE NIGHT, an annual benefit concert for leukaemia research.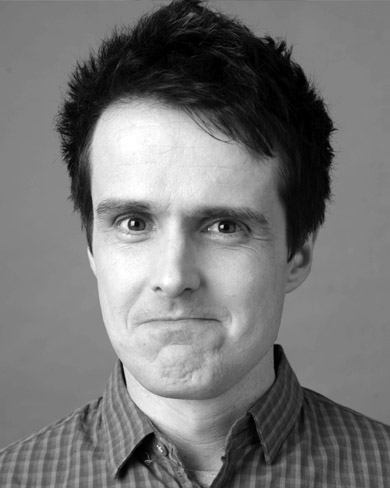 Andrew Hansen
Cast - Roy
Andrew Hansen is a comedian, actor and musician, best known as a member of Australian comedy group The Chaser, whose TV shows include MEDIA CIRCUS (2014-5), THE HAMSTER WHEEL (2011-3), THE CHASER'S WAR ON EVERYTHING (2006-9), and CNNNN (2002-3). Andrew's radio work includes shows on Triple M, as well as composing and starring in the musical comedy series and album THE BLOW PARADE (triple j, 2010). On stage Andrew composed and starred in the musical DEAD CAESAR (Sydney Theatre Company, 2007), did two national tours with The Chaser (2005 & 8), and two national tours of twohander comedy shows with Chris Taylor (2014 & 15). In print he wrote for the humorous fortnightly newspaper THE CHASER (1999-2005), eleven CHASER ANNUALS (Text Publishing, 2000-10), and THE CHASER QUARTERLY (2015-17). Recently he played 'Mr Mudwasp' in the Netflix animated series THE BEAT BUGS.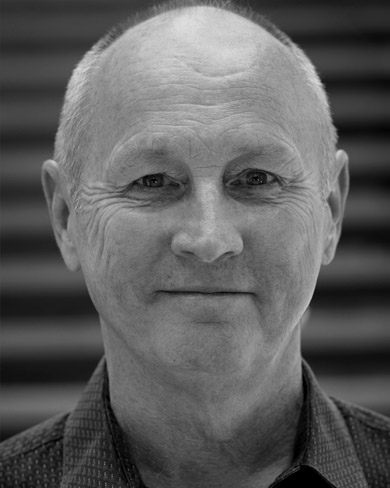 David Lynch
Cast - Neville
David graduated from USQ majoring in acting and directing. He has worked as an actor, director, writer, and producer for more years than he cares to admit to or can remember. David's theatre work includes: Queensland Theatre / Dead Puppet Society THE WIDER EARTH (winner of 4 Matilda awards), Griffin (including the world premiere of Michael Gow's AWAY), Ensemble Theatre (including THE GOOD DOCTOR), NOT YET IT'S DIFFICULT, Marian Street, Riverina Theatre Company, New England Theatre Company, Q Theatre and Theatre South; television includes the mini-series ANZACS, A COUNTRY PRACTICE, BARRACUDA and E STREET. David worked with John Frost as Associate Director of numerous national/international touring productions including SOUTH PACIFIC, HELLO DOLLY!and AN IDEAL HUSBAND with Sir Peter Hall. He also worked for 8 years as a multi-media producer for Three Bears Media. David has written over 50 corporate videos, had a short film script HOME HOME published in a Vietnamese/Australian anthology, had articles published in magazines and hopes to have his new play for young people produced soon.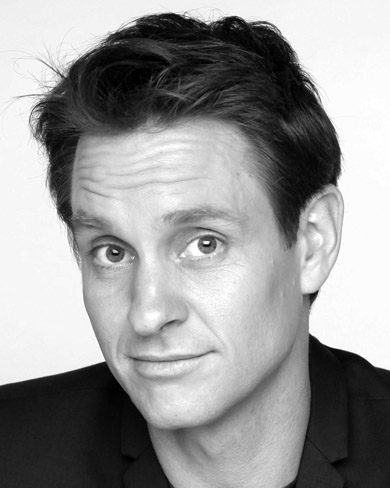 Craig Reucassel
Cast - Angus
Many may know Craig as that guy who goes through your bins on WAR ON WASTE. Or as the annoying philanderer from David Williamson's JACK OF HEARTS. But Craig has also been annoying at other times, as a writer for THE CHASER newspaper, dabbling in radio on triple j or wasting taxpayer's money on the ABC with shows like THE ELECTION CHASER, CNNNN, THE CHASER'S WAR ON EVERYTHING, YES WE CANBERRA, THE CHECKOUT and MEDIA CIRCUS. This is Craig's second play at Ensemble Theatre, or seventh, if you include ones he just watched.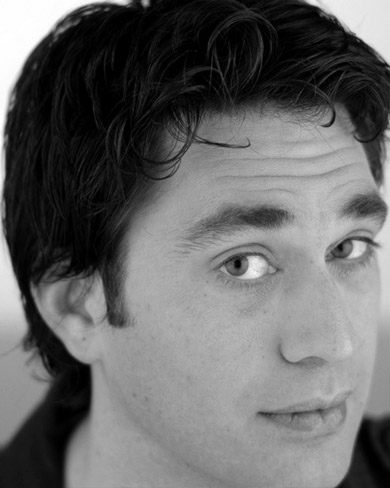 Chris Taylor
Cast - Gordon
Chris Taylor is a writer and performer who's best known as a member of The Chaser team, responsible for television programs such as THE CHASER'S WAR ON EVERYTHING, CNNNN and THE HAMSTER WHEEL on ABC-TV. For two years Chris co-hosted the drive-time radio show TODAY TODAY on triple j, and in 2007 he wrote the musical comedy DEAD CAESAR for the Sydney Theatre Company. In 2010 he returned to triple j to write and perform THE BLOW PARADE comedy series, which won the 2010 ARIA Award for Best Comedy Release. He has written and performed a number of live comedy shows, including THE TAYLOR LECTURE, ONE MAN SHOW and IN CONVERSATION WITH LIONEL CORN, and recently starred in the television comedy series PLONK. He's delighted to be returning to Ensemble Theatre after making his theatrical debut here last year in David Williamson's JACK OF HEARTS.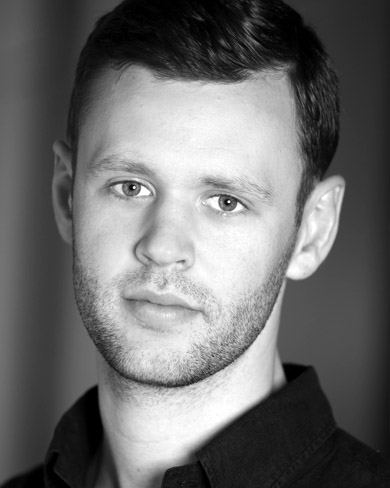 Hugh O'Connor
Designer
Hugh O'Connor is an Australian-based set, costume and production designer. His design work includes contemporary performance, devised work, physical theatre, AV integrated productions, site specific performance, immersive performance and musical theatre.
Hugh holds a bachelor of design from NIDA where he was awarded the Big Kahuna Imagineering Scholarship and the William Fletcher Scholarship.
Recent production design credits include: NEVILLE'S ISLAND, RELATIVELY SPEAKING (Ensemble Theatre), HIDDEN SYDNEY (Vivid Festival), A LIFE IN THE THEATRE, GOODWORKS, RIDE and FOURPLAY, DAYLIGHT SAVINGS (Darlinghurst Theatre Company), THE WIND IN THE WILLOWS, COSI (La Boite Theatre Company), THE WITCHES (Griffin Theatre), THE ALIENS, 4 MINUTES 12 SECONDS (Outhouse Theatre and Red Line Productions), THE FANTASTICS (Workhorse Productions), YOU WILL NOT PLAY WAGNER, MY NAME IS ASHER LEV (Moira Blumenthal Productions), THIS HOUSE IS MINE (Milk Crate Theatre), A DOLL'S HOUSE (Sport for Jove).
Hugh was nominated for best set design at the Sydney Theatre Awards for his work on THE ALIENS.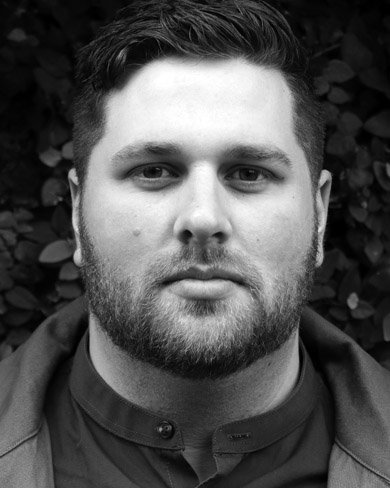 Ben Brockman
Lighting Designer
Ben's Lighting Design Credits Include; BENGAL TIGER AT BAGHDAD ZOO (Mad March Hare), THE LADEN TABLE (Kxt Theatre), BROKEN (Darlinghurst Theatre Company), TRIBES (Ensemble Theatre), THE BIG DRY (Ensemble Theatre), STRAIGHT (Kings Cross Theatre), REPLAY (Griffin Theatre), AWAY (Sport for Jove), MACBETH (Sport for Jove), CHERRY ORCHARD (New Theatre), BELLEVILLE (Mad March Hare), THROUGH A DISTANT LENS (Performance 4a Riverside), SPACE CATS (Brevity Theatre Company), THAT EYE THE SKY (New Theatre), NSW SENIOR CITIZENS REGIONAL CONCERT (Venarubles), GREY GARDENS THE MUSICAL (Squabbalogic), THE ALIENS (Outhouse Theatre Company), SPACE CATS (Brevity Theatre Company), DETROIT (Darlinghurst Theatre Company) ANIMAL/PEOPLE (TRS), SHIVERED (Mad March Hare), WHEN THE RAIN STOPS FALLING (New Theatre), MAN OF LA MANCHA (Squabbalogic), VAMPIRE LESBIANS OF SODOM (Brevity Theatre), SMURFS LIVE ON STAGE WORLD TOUR (MEI Entertainment). Ben's website with his portfolio and upcoming productions can be found at: www.benbrockman.com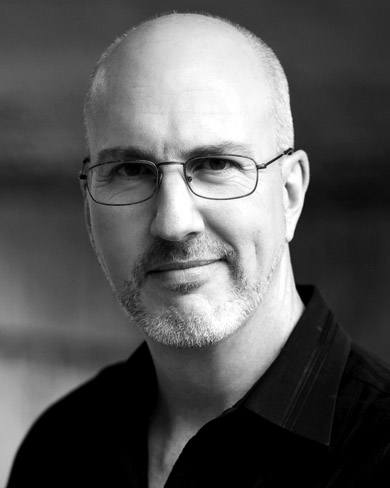 Daryl Wallis
Sound Designer
Daryl is a composer, keyboard musician, vocal coach and musical director. He has composed music for Belvoir, Ensemble, Griffin, Merrigong, Studio, ATYP, Monkey Baa, CDP, Milkcrate, Karnak and Siren Theatre Companies. He won first prize in the 2012 Federation Bells Composing Competition, the 2013 Sydney Theatre Award for best Score & Sound Design in a Mainstage Production with Elena Kats-Chernin for their work on the Ensemble Theatre production of FRANKENSTEIN and he won a Green Room award as musical director for the STRANGE BEDFELLOWS. Recently he was pianist/sound designer for the Circa production RECLAIMED PIANOS, was sound designer/composer for the Circa Indian collaboration ONE BEAUTIFUL THING as part of the Asia Topia Festival and oversaw two new performances of the immersive spiritual song cycle THE AUROBINDO PROJECT. He performs with jazz/soul singer Ali Hughes as ALI & THE THIEVES and has just completed a NSW tour of their LEONARD COHEN KOANS show.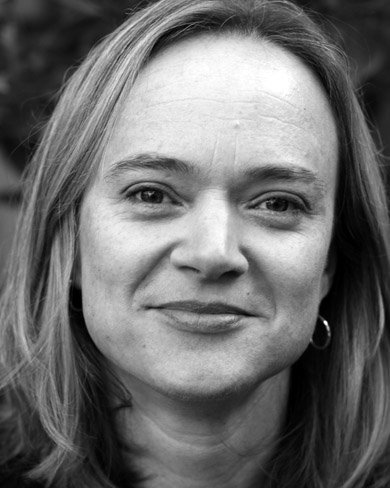 Jane Fitzgerald
Dramaturgy
Jane is a freelance Sydney dramaturg. Recent work includes THE BIG DRY by Mark Kilmurry (co-production Ensemble and ATYP) and M.ROCK (coproduction ATYP and Sydney Theatre Company). She is one of Ensemble Theatre's Literary Co-ordinators (shared position). For ATYP she has been a Mentor/Dramaturg for the Fresh Ink writers' program and at the National Studio, and she has worked on National Script Workshops for Playwriting Australia. For Sydney Theatre Company she has worked as Literary Manager, Artistic Associate and Administrator of the Patrick White Playwrights' Award as well as Dramaturg on mainstage productions including THE HERBAL BED, VOLPONE and A MIDSUMMER NIGHT'S DREAM. She was also a dramaturg on STC's Blueprints new writers' program and has worked as a script reader for the Royal Court London, ANPC, Playworks and STC Young Playwrights' Award. She also works as a Mentor with Year 12 students on HSC creative writing projects.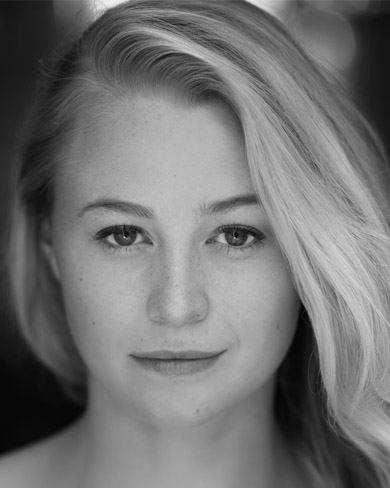 Stephanie Lindwall
Stage Manager
Stephanie is a graduate of the Australian Academy of Dramatic Art.
As Stage Manager: THE RASPUTIN AFFAIR, BAREFOOT IN THE PARK, GOOD PEOPLE (Ensemble Theatre), HOOTING AND HOWLING (Critical Stages Regional Tour), SENIOR MOMENTS (Return Fire Productions), PRIDE, THE HORSES MOUTH FESTIVAL, BONDI FEAST (TRS), SET: THE PLAY (NIDA Independent), A VIEW FROM MOVING WINDOWS (Riverside Theatres), ON THE RAZZLE (AADA). As Swing Technician: THE REMOVALISTS (TRS), SAY HELLO FIRST (Cupboard Love). As Production Manager: (& Mentor) PLAYHOUSE CREATURES (AADA), SAY HELLO FIRST (Cupboard Love), BODY LANGUAGE (107 Projects), BEFORE/ AFTER (AADA). As Assistant Stage Manager: EMPIRE (TRS), THE WIZARD OF OZ (Packemin), THE WOODSTOCK EXPERIENCE (AIM), THE THREE LIVES OF LUCY CABROL (AADA). As Producer: GODS AND GAMES: NEW SHORT WORKS (AADA). As an Actor: TALKING WITH (Bare Productions), VARIOUS TVC, EMPIRE (TRS), HOME COOKING, SEX- ED (Eastside Radio), GRIMM TALES (Customs House), BEFORE/AFTER, GODS & GAMES: NEW SHORT WORKS, A MIDSUMMER NIGHTS DREAM, THE SKRIKER (AADA).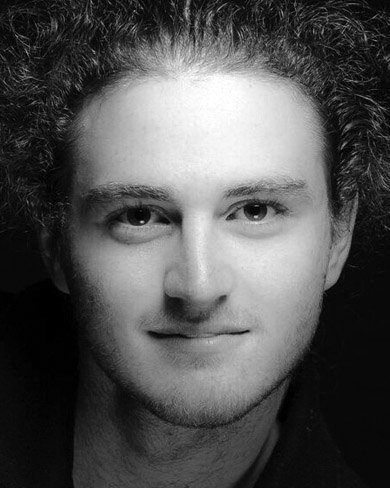 Slade Blanch
Assistant Stage Manager
Theatre credits include, as Stage Manager: GREASE, FOLLIES, THE PRODUCERS, GUYS & DOLLS for HMS. As Assistant Stage Manager: THE RASPUTIN AFFAIR, TWO, TRIBES, THE BIG DRY, BETRAYAL, A HISTORY OF FALLING THINGS at Ensemble Theatre, INTO THE WOODS for HMS, HAIRSPRAY for Packemin Productions. As Head Microphone Technician: ANNIE, BEAUTY & THE BEAST, JOSEPH & THE AMAZING TECHNICOLOUR DREAMCOAT, THE PHANTOM OF THE OPERA, MARY POPPINS, BACK TO THE 80'S, WEST SIDE STORY, WICKED for Packemin Productions. As Co Prop Coordinator: LEGALLY BLONDE for WTC, Set Coordinator/ Set Designer: PHANTOM OF THE OPERA, JESUS CHRIST SUPERSTAR for WTC, BEAUTY
& THE BEAST, ALICE IN WONDERLAND, ANNIE, THE LITTLE PRINCE for PHHS, THE WEDDING SINGER for HMS, JOSEPH for HTC, RENT for BTC. Co-Director JOSEPH for HTC. Assistant Production Manager: 2015 ROB GUEST ENDOWMENT CONCERT. Sound Crew: MATILDA THE MUSICAL, GEORGY GIRL for System Sound.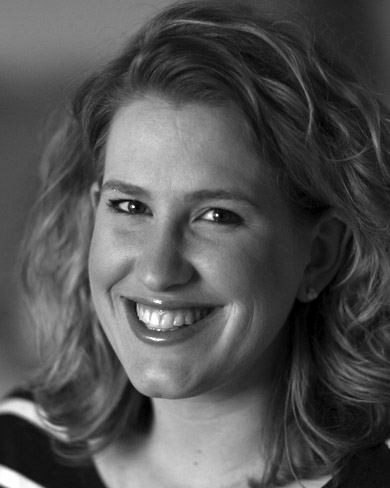 Dani Ironside
Assistant Stage Manager
Dani is a graduate from Charles Sturt University, holding a Bachelor of Arts in Design for Theatre and Television.
Dani's Stage Management credits with Ensemble Theatre include: LIP SERVICE, WHO'S AFRAID OF VIRGINIA WOOLF?, ODD MAN OUT, e-baby, JACK OF HEARTS, MY ZINC BED, LADIES IN LAVENDER, ABSENT FRIENDS, OTHER DESERT CITIES, CRUISE CONTROL, NEIGHBOURHOOD WATCH, SEMINAR, HAPPINESS, MANAGING CARMEN, SKYLIGHT, GINGERBREAD LADY and WARNING: EXPLICIT MATERIAL. Other Stage Management credits include SAMSON for Belvoir, 2015 CHINESE NEW YEAR CONCERT for Hunan Orchestra of Chinese Music, DMITRY SINKOVSKY RUSSIAN BAROQUE VIOLIN for Australian Brandenburg Orchestra, THE SHOE-HORN SONATA for Riverside Theatre and A SECRET PLACE for Australian Theatre for Young People. Dani is also a Stage Management Mentor & Supervisor at NIDA and Technical Stage Manager at City Recital Hall – Angel Place. For television, Dani has worked on THE VOICE, THE VOICE- KIDS and SO YOU THINK YOU CAN DANCE.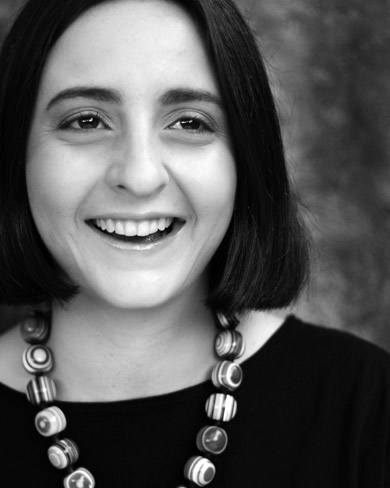 Alana Canceri
Wardrobe Coordinator
Alana is a Sydney-based costume designer, maker and supervisor. She trained at Ultimo TAFE where she received Diplomas in Costume for Performance, Fashion Design & Technology and Printing & Graphic Arts.
Theatre credits for Ensemble Theatre: NEVILLE'S, ISLAND, THE RASPUTIN AFFAIR, TWO, e-baby, THE BIG DRY, TRIBES, GOOD PEOPLE, JACK OF HEARTS, BLOOD BANK, MY ZINC BED, THE BOOK CLUB, MOTHERS AND SONS and THE ANZAC PROJECT. Other credits: CHINESE NEW YEAR FESTIVAL (City of Sydney, assistant supervisor, maker), THAT EYE, THE SKY (New Theatre, costume designer), 8TH WONDER- SYDNEY OPERA HOUSE THE OPERA (Opera Australia, dresser), MY FAIR LADY (Opera Australia, maker), PUMPED UP (web-series, designer), SKINFORD (web-series, standby) and GODS OF EGYPT (feature film, maker). Alana has also worked as a stylist for Ensemble Theatre 2016, 2017 & 2018 Season Brochure.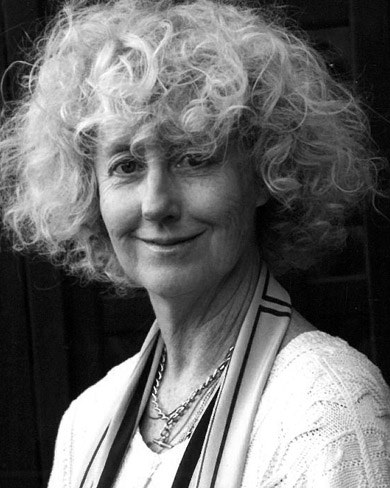 Peggy Carter
Makeup
Peggy trained at Artransa Film Studios, London BBC – Thames TV, then in special effects at Universal Studios in LA. Throughout her distinguished career Peggy has worked with Robin Williams, Jack Nicholson, Sydney Pollack, Denzel Washington, Danny De Vito, Jeff Goldblum, Hugo Weaving, Garry McDonald, Ruth Cracknell, Greta Scacchi, Bryan Brown, Barry Humphries, Jacki Weaver, Judy Davis, Toni Collette, Barry & Miranda Otto, Googie Withers, Gordon Chater, Jose` Carreras, Carl Malden, Zsa Zsa Gabor and Lauren Bacall. She has designed the make-up for many Ensemble Theatre and STC productions. Other theatre credits include THE BIG DRY, RAPTURE BLISTER BURN, FRANKENSTEIN, 2015 and 2016 SEASON BROCHURES (Ensemble Theatre) CATS, KING LEAR (RQTC), JOSEPH, HELLO DOLLY, 42ND STREET, ST JOAN, HERETIC, COMEDY OF ERRORS, SHOWBOAT, CYRANO DE BERGERAC & RENT. For Television, THE LOVE BOAT, CIRCUS OF THE STARS, RACE RIOTS. Other film credits include The GREAT GATSBY, LILLIAN'S STORY, MOULIN ROUGE, MATRIX, HOWLING II, AGE OF CONSENT, TALKABOUT, DON QUIXOTE, SUNDAY TOO FAR AWAY and CADDIE. Peggy has taught Masterclasses at NIDA. In 1999 she won the Makeup Award for KING LEAR (Bell Shakespeare) and in 2000 a National Makeup Award for overall contribution to the industry.