Boatshed Development
Boatshed – Ensemble Development is the home for new work at Ensemble Theatre. Boatshed is a creative hub where seeds are sown, sparks ignite and creative conversations unfurl. With a focus on artistic development, it is an inclusive program where we explore potential, commission new work, nurture emerging talent and trial works in development, all of which shape the future of Ensemble Theatre.
Ensemble Theatre Sandra Bates Director's Awards
APPLICATIONS FOR 2019 ARE NOW OPEN
Supported by Deborah Thomas and Jinnie and Ross Gavin.
We're thrilled to offer two aspiring directors the Ensemble Theatre Sandra Bates Director's Award this year. The successful applicants will receive the unique opportunity to work as an Assistant Director on two of Ensemble Theatre's 2019 mainstage productions and direct a Boatshed Development play reading. Applications close Friday 21st September.
Click here for more information on how to enter.
PREVIOUS WINNERS OF THE SANDRA BATES DIRECTOR'S AWARD
2018: Liz Arday and Felicity Nicol
2017: Shaun Rennie and Francesca Savige
2016: Priscilla Jackman and Janine Watson
Director At Work
2019 Director At Work Sessions
This is a unique opportunity for theatregoers and aspiring directors to go behind-the-scenes and see our directors at work. Each session is followed by a discussion with the featured director.
THE LAST FIVE YEARS with Elsie Edgerton-Till
Tuesday 12 March 3.30pm–5.30pm
MURDER ON THE WIRELESS with Mark Kilmurry
Tuesday 28 May 3.30pm–5.30pm
BABY DOLL with Shaun Rennie
Thursday 26 September 3.30pm–5.30pm
$35 per session. Spaces are limited. 2019 Director at Work sessions will go on sale with single tickets on Mon 15 Oct.
The Director At Work program is proudly supported by George and Diana Shirling 'Supporting the next generation in theatre'
Play Readings
The Ensemble Theatre play reading series is a unique opportunity for audiences to experience readings of new plays and classics being considered for production in future seasons. Our play readings give theatregoers the chance to be part of a creative discussion with the actors, director and in the case of new work, the writer.
Upcoming play readings
THE FEVER AND THE FRET by Jub Clerc, directed by Ursula Yovich
Saturday 17 November 12.30pm
$20 full / $15 concession per session. Spaces are limited, please call Box Office on 02 9929 0644 to book.
The play reading series is proudly supported by George and Diana Shirling 'Supporting the next generation in theatre'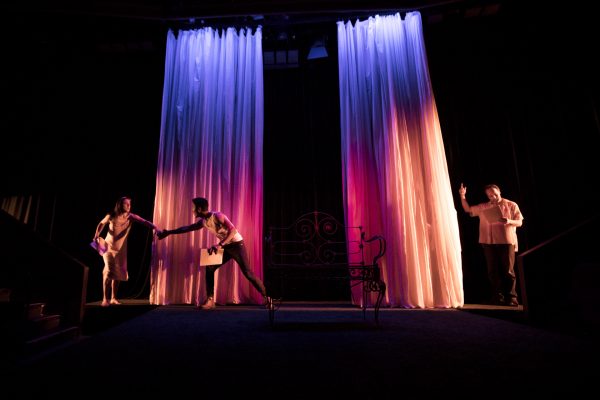 Internships
Ensemble Theatre offers a leading internship program in the theatre industry, primarily in the area of theatre production. Production interns are a vital and important part of our theatre season and gain high-level, hands-on experience while working at Ensemble Theatre. Production interns gain experience in technical roles including: wardrobe, mechanist, lighting, sound, props, and bump-in/outs. They assist the Production Manager, Head Technician, Production Assistant and Stage Manager to deliver all production aspects.
Our 2018 Production Interns are:
Phoebe Adler-Ryan
Steven Ljubovic
Courtney New
Applications for 2019 Production Internships will open in October 2018. Watch this space for more information.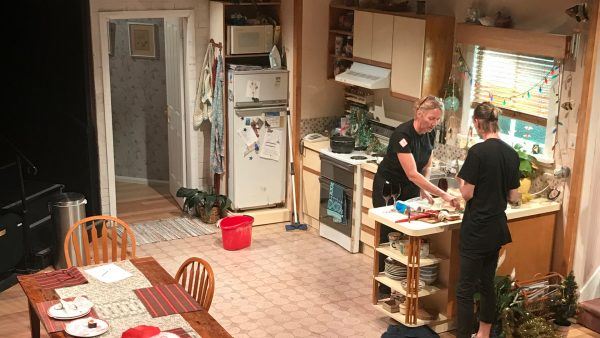 Enhance Your Experience
Back by popular demand, we'll be offering Q&A sessions after selected performances again this season. Be part of a post-show discussion with the cast and director and learn more about the background of a play and the process of bringing a production to the stage.
We'd also love to introduce teenagers to the theatre with a free ticket to join you on our Free Teen nights – marked FT /
 in the performance calendar. These are subject to availability and can be booked alongside one adult subscription or single ticket.
Ensemble Theatre supports PLAYWAVE, your key to connect with the best of Sydney's arts and culture. Between 15 – 19 years old? Members of PLAYWAVE receive exclusive access to our Free Teen Nights, marked with
 and much more.